HR Roll Call: Ramon Torres (1)
BPKC Hitter of the Day: Cam Gallagher 2-4 2b, RBI
BPKC Pitcher of the Day: Richard Lovelady 2 IP 1 H 0 R 0 ER 0 BB 1 K 3-2 GO-FO 19p/15k
Transaction – Rudy Martin activated back with Wilmington.
Rumor – Looks as though 18th Rd pick R.J. Dabovich will make his signing official soon.
Texas League All-Star Game South 2-2 Final
South Wins on HR Derby Sudden Death
Nicky Lopez: 0-2 RBI
Erick Mejia: 0-2
Elier Hernandez: 0-2 K
Nick Dini: 0-1
Jecksson Flores: 2-2 R, SB
Scott Blewett: 1 IP 2 H 0 R 0 BB 0 K
Zach Lovvorn: 1 IP 2 H 1 R 1 ER 0 BB 0 K
Emilio Ogando: 1 IP 1 H 0 R 0 ER 0 BB 1 K
Walker Sheller: 1 IP 0 H 0 R 0 ER 0 BB 0 K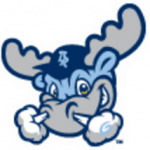 Lynchburg Hillcats 8 Wilmington Blue Rocks 3
A 2-2 game got away from Wilmington in the ninth inning when Carter Hope struggled during his third inning of relief. The right-hander who rejoined the organization last year after being away for over a year created his own problems in the ninth with a fielding error and a wild pitch before giving up four hits to the next five hitters up in the inning. Lefty reliever Justin Camp came in to help clean up the mess but six runs had crossed in the inning to put Wilmington into too large of a hole to dig out of. Royals top prospect Khalil Lee accounted for all three Wilmington runs, driving in two and scoring another in the ninth.
Khalil Lee: 2-2 R, 2 RBI, BB, CS (3)
Jace Vines: 6 IP 4 H 2 R 1 ER 2 BB 6 K 9-2 GO-FO 92p/54k
Gabe Cancel: 1-4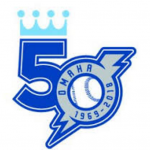 Round Rock Express 3 Omaha Storm Chasers 2
Three runs off left-hander Jake Kalish in the fourth inning were enough to do in the Chasers on Tuesday evening. The game was scoreless until that inning when Top 100 prospect Willie Calhoun connected on a two-run double. One hitter later, former major league infielder Cliff Pennington drove Calhoun home with a single to push the Round Rock advantage to 3-0. The Chasers would be limited to six hits on the night with a solo home run from Ramon Torres in the fifth and an RBI single by Cam Gallagher in the sixth that cut the deficit to 3-2. Following the Gallagher hit in the sixth, the next eight Chasers hitters would be retired until Cam doubled with one out in the ninth but nothing would come of that threat with the next two hitters going down in the loss.
Jorge Bonifacio: 1-3 R, BB
Josh Staumont: 2 IP 1 H 0 R 0 ER 1 BB 1 K 3-2 GO-FO 32p/19k
Donnie Dewees: 0-4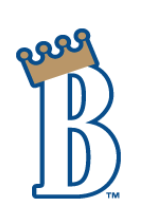 Danville Braves 2 Burlington Royals 0
Newly acquired right-hander Elvis Luciano made his second start with the organization, performing better than he did in his first effort. Hitting the zone with 53 strikes on 79 pitches the right-hander walked three hitters, gave up two hits and one run in five innings of work. Unfortunately for Luciano, his solid effort wasn't rewarded with the offense failing to score with a 0 for 7 effort with runners in scoring position. Local Wichita State product Greyson Jenista hit his second home run of the series in the sixth inning off reliever Luis Alcantara to up the score to 2-0 where it would end after Burlington failed to push multiple runners in scoring position home over the final few innings.
Juan Carlos Negret: 1-4
Isaiah Henry: 1-1 BB
Elvis Luciano: 5 IP 2 H 1 R 1 ER 3 BB 5 K 5-1 GO-FO 79p/53k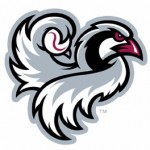 Grand Junction Rockies 4 Idaho Falls Chukars 2
The Chukars grabbed an early lead, but a seventh-inning defensive error helped them find themselves in a two-run hole. The Royals 13th round draft pick Jon Heasley made his second start, working four innings with just one run allowed. It was an efficient outing for him with 37 strikes thrown on his 51 pitches while he kept the ball on the ground with six groundouts created out of seven and four of the five singles allowed also coming via the groundball. Along with the groundball contact being created, Heasley still put away four hitters with strikeouts before reaching his pitch limit. The Chukars had a 2-1 lead through six innings after a pair of run-scoring outs but a solo home run in the seventh prior to an error that opened the door to two more runs to put Idaho Falls down 4-2. The Chukars threatened in the ninth with the tying runs in scoring position but Offerman Collado struckout to end the game.
Kyle Isbel: 0-3 BB, 2 GIDP
Jon Heasley: 4 IP 5 H 1 R 1 ER 0 BB 4 K 6-1 GO-FO 51p/37k
Offerman Collado: 3-5
Wednesday Probables
Omaha – Glenn Sparkman 7-2 3.48 ERA 1.24 WHIP
Wilmington – Ofreidy Gomez 2-5 4.12 ERA 1.66 WHIP
Lexington – TBD
Idaho Falls – TBD