Was the worst part of Tuesday's loss in Milwaukee…
A. Being one-hit by Freddy Peralta over seven innings
B. Jakob Junis allowing three home runs
C. Both
D. Other
It's C, obviously. Don't make this more difficult than it needs to be.
The Kansas City Royals sauntered into Milwaukee and didn't exactly cut a powerful figure in the opener of the two-game set in a listless 5-1 loss.
The entirety of the effort from Kansas City consisted of Adalberto Mondesi doing all the things that have made people salivate over his potential for years now. He led off the third with a double, but was gunned at third on a heads-up defensive play by first baseman Jesus Aguilar.
Mondesi took away a couple of hits in the field as well, backhanding Jonathan Villar's up-the-middle grounder to get him at first and send him sprawling ass-over-teakettle past the bag after he hit it funny to lead off the fourth, then bobbling, corralling and rifling a ball to first to get Christian Yelich as the last out of the sixth.
In the eighth, Mondesi launched an opposite-field home run, the first of his career. For a guy not known for his power, it was quite the stunning turn of events. And aside from Rosell Herrera's ninth-inning single, that was all the offense the Royals could muster.
Now to talk about Junis and his longball problem.
It's not so much the who—Yelich, Aguilar and Ryan Braun are no Matt Davidson, take that for what you will—it's the how. Let's visit in detail.
In the first inning, after Braun's double opened the hitting for both teams, Yelich worked a 3-0 count. Sinker-change-sinker. Fourth offering? Sinker. Essentially same location. No changing of the eye level, no working in-out, just "Hey, here it is."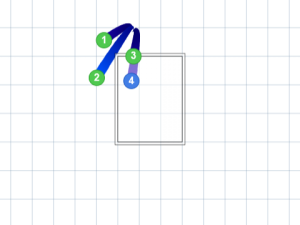 You can't do that to Christian Yelich. You can't do that to Christian Bale.
Third inning, facing Aguilar with two outs. Strike one, slider low and away.
It's here we should pause, because Junis got Aguilar to strike out after a laborious nine-pitch at-bat in the first inning, throwing everything but the kitchen sink at him. The final strike? Slider… low and away.
So you've ended one at-bat with a pitch and started the next at-bat with the same pitch, same location. I understand going with what works, but there's a fine line between that and predictability and once Junis crossed it, Aguilar launched it to center, some 412 feet away.
The problem in Braun's at-bat is much simpler: Junis straight-out hung a first-pitch slider and Braun clobbered it.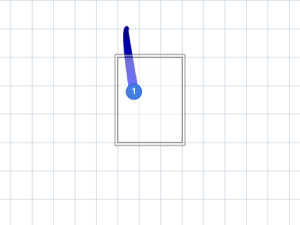 You can get away with that against the Twins, but not against a former MVP still in the tail-end of his prime.
Junis got strikeouts; seven is his most since June 3. It's the walks (three, his third start in six with three or more free passes). It's the league-high 22 homers allowed; it's the third time in four games he's allowed three big flys. It's the ERA that's climbed more than a full run in the last month. It's all of it. We can do a deep dive into the why's later, but the results speak for themselves, and in the span of about 45 days Junis has gone from likely All-Star rep to likely enjoying a nice vacation in mid-July.
I blame myself.
Jake Junis is the #Royals No. 1 starter now. Congrats to him.

— Colby Wilson (@CWilson225) April 3, 2018
The rest was largely perfunctory. Peralta struck out at least two in three of the first five innings, including the side in the fifth, on his way to 10 strikeouts; he's got 35 through four career starts. Herrera's leadoff double in the ninth and Lucas Duda's two-out walk made things jusssssst concerning enough that a glowering Craig Counsell elected to put in Josh Hader with two out in the ninth to retire Alex Gordon. (Your 2018 Kansas City Royals: Jusssssst concerning enough!)
Your Tweet of Despair
The offensive ineptitude exhibited by these #Royals is breathtaking. Scoring 2.1 runs per game in June.

— Craig Brown (@CraigBrown_BP) June 27, 2018
The Bright Spot: Mondesi did everything worth caring about, so he seems like an easy choice here.
The Nadir: 1-for-19 with a walk from one-through-five in the order will lose you a lot of ballgames even if your pitching is perfect.
The Next Step: Yay another Facebook Live game! Danny Duffy and Brent Suter give your grandparents the opportunity to be very confused about how the internet works. Duffy and Suter come into this after pretty sharp outings, so if Granddad can figure out how to BookFace and SnapFart, he may get treated to a decent game.