HR Roll Call Ramon Torres (3), Seuly Matias (25), Matt Morales (1), Reed Rohlman (1)
BPKC Hitter of the Day Reed Rohlman 4-5 3R, 2-2b, HR, 5 RBI, 2 BB
BPKC Pitcher of the Day Marcelo Martinez 6 IP 5 H 1 R 1 ER 0 BB 4 K 7-6 GO-FO 81p/57k
The Future Game's rosters were released on Friday with minor league home run leader Seuly Matias being named the Royals only selection.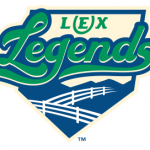 Game 1 Lexington Legends 7 West Virginia Power 6
Game 2 West Virginia Power 8 Lexington Legends 7 F/10
The Legends outscored the Power 4-3 after resuming their 3-3 suspended game. First baseman Nick Pratto drove in a pair of runs on two hits while Matt Morales homered. Reliever Jacob Condra-Bogan tossed the final inning and one-third with two strikeouts to earn the save.
The Legends starter Charlie Neuweiler yielded four runs (3 ER) in the first two innings before righting the ship over his final three innings. The Legends offense countered with a run-scoring double by Cal Jones in the second inning, a rbi single in the third frame before Seuly Matias connected on his 25th home run to tie the game. The two teams exchanged runs in extra innings with Cal Jones picking up his second rbi of the game with a single in the ninth but an Oneil Cruz single in the tenth gave West Virginia a walkoff win.
Nick Pratto 4-9 R, 2 RBI BB
Cal Jones 2-6 R, 2b, 2 RBI
Charlie Neuweiler 5 IP 6 H 4 R 3 ER 1 BB 5 K 7-2 GO-FO 84p/51k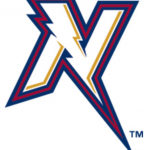 NW Arkansas Naturals 3 San Antonio Mission 2
Outfielder Elier Hernandez doubled in a pair in the first inning before scoring on a groundout by Kelvin Gutierrez to give the Naturals a 3-0 lead. Starter Emilio Ogando tossed five shutout innings to start before getting touched up for a solo home run in the sixth inning. Reliever Gabe Speier gave up a run in the seventh to cut the lead to just one run but reliever Yunior Marte finished off with two scoreless innings to secure the win.
Emilio Ogando 6 IP 7 H 1 R 1 ER 3 Bb 5 K 6-3 GO-FO 97p/62k
Elier Hernandez 2-4 R, 2b, 2 RBI
Jecksson Flores 1-4 R, 2b, 2K – hits in 32 of 33 games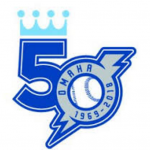 Memphis Redbirds 4 Omaha Storm Chasers 2 
Needing a bullpen start after movement up to Kansas City the Chasers combo of Eric Stout and Luis Vazquez gave up four runs through seven innings. The only run by the Chasers came via a Cam Gallagher single to drive in Paulo Orlando after his single and stolen base in the second inning. The Redbirds countered with three hits in the second to score two runs off Stout before adding a third the next inning with two more hits. A solo home run off Luiz Vazquez moved the score to 4-1 which would be more than enough after Omaha added just a solo home run in the ninth by Ramon Torres.
Nicky Lopez 0-3 BB
Cam Gallagher 1-3 RBI
Ramon Torres 1-4 HR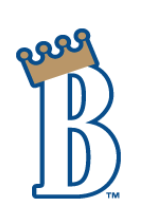 Princeton Rays 5 Burlington Royals 2 F/10
Starter Marcelo Martinez gave Burlington a quality start with six innings of one-run ball for the lefty, allowing five hits against four strikeouts. The six innings with no walks push the lefties total to just two walks in 21 innings against 28 strikeouts. A two-run triple from Jose Marquez gave Burlington a 2-0 lead, a lead that bullpen would quickly lose in the seventh with Martinez out of the game. The game stayed tied until the tenth inning when the Rays Carlos Vargas connected on a three-run home run to put the game away for Princeton. It was the seventh consecutive loss for Burlington, their third straight extra innings loss.
Jeison Guzman 3-5 2-SB
Rhett Aplin 2-4 R
Juan Carlos Negret 0-5 2K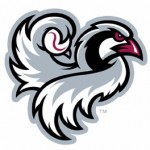 Idaho Falls Chukars 22 Orem Owlz 3
The Chukars offense exploded early against Orem and local boy Cole Duensing, scoring six off Duensing in the first two innings before seven additional runs to push the score to 13-0. The offense didn't stop there, scoring nine more runs in the final four innings of the game while pounding out 25 hits. All nine hitters in the lineup had at least one hit with only Brady Cox missing out on a multi-hit game though he did reach base with two walks in addition to his double. Leading the way for the Chukars was Reed Rohlman with three extra base hits including his first home run of the season during a four hit day.
Tyler James 4-5 4 R, RBI, 2 BB, 3 SB
Kyle Isbel 4-7 2R, 2b, 3 RBI
Nathan Eaton 4-7 3R, 2-2b, 3b, 4 RBI
Saturday Probables
Omaha – Jake Kalish 5-4 4.16 ERA 1.34 WHIP
NW Arkansas – Scott Blewett 4-4 5.38 ERA 1.60 WHIP
Wilmington – Jace Vines 2-8 5.25 ERA 1.62 WHIP
Lexington – Andres Sotillet 5-5 4.37 ERA 1.41 WHIP
Burlington – Malcolm Van Buren 0-1 23.63 ERA 4.50 WHIP
Idaho Falls – Jonathan Bowlan 0-0 2.45 ERA 1.18 WHIP