HR Roll Call MJ Melendez (13), Brewer Hicklen (10), Jackson Lueck (2), Reed Rohlman (2), Nick Hutchins (3), Bubba Starling 2(3), Samir Duenez (6)
BPKC Hitter of the Day Emmanuel Rivers 4-6 2R, 2-2b, 3 RBI
BPKC Pitcher of the Day Andres Sotillet 9 IP 7 H 0 R 0 ER 0 BB 10 K 7-6 GO-FO 113p/79k
The Royals signed a pair of international prospects in OF Jaswel De Los Santos and Japanese 16 year old pitcher Kaito Yuki.

Lexington Legends 5 Greensboro Grasshoppers 0
The Legends received one of their best pitching performance of the season on Saturday night as right-hander Andres Sotillet dominated the Greensboro lineup for a complete game shutout. Setting a new career high in strikeouts the Venezuelan born 21-year old put away 10 hitters via strikeout while allowing just seven hits on 113 pitches (79 strikes) during the outing. The offense was led by Sotillet's batterymate, MJ Melendez as the catcher drove in four of the team's five runs with a solo home run in the second, a two-run double in the second and a rbi groundout in the seventh.
MJ Melendez 2-4 HR, 2b, 4 RBI
Brewer Hicklen 2-3 2R, HR, RBI, BB, 2 SB
Cal Jones 2-3 R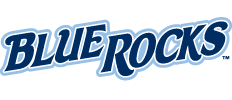 Wilmington Blue Rocks 9 Lynchburg Hillcats 7 F/13
The Rocks welcomed Emmanuel Rivera back in the lineup with the third baseman helping lead the way to an extra-inning win. The third baseman connected on four hits including a pair of doubles while driving in three and scoring two himself. The two teams were tied after nine innings where they exchanged runs through 12 innings before D.J. Burt's twelfth inning singled scored two and reliever Tyler Zuber closed out the inning to earn the save.
Gabe Cancel 1-5 3R, BB
Rudy Martin 1-5 3K
Jace Vines 6 IP 7 H 2 R 2 ER BB 3 K 7-3 GO-FO 84p/57k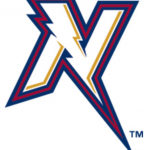 Corpus Christi Hooks 4 NW Arkansas Naturals 0
Starter Scott Blewett got off to a slow start, giving up three consecutive hits to start the game including a two-run double. After recording one out Blewett walked the bases loaded before giving up a two-out single to put the Naturals down 4-0. From there Blewett would give up just one hit over his final four innings of work while the NW Arkansas offense mustered just six singles in a shutout loss.
Khalil Lee 1-4
Grant Gavin 2 IP 0 H 0 R 0 ER 2 BB 1 K 2-1 GO-FO 33p/17k
Scott Blewett 5 IP 5 H 4 R 4 ER 2 BB 4 K 5-2 GO-FO 82p/55k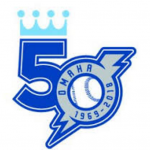 Memphis Redbirds 3 Omaha Storm Chasers 2
The two teams exchanged multiple run innings but Memphis did a tad more in this win. Three consecutive hits to start the second inning off Jake Kalish led to three runs in that inning with Oscar Mercado's double and a one-out single by Alex Mejia accounted for all three Memphis runs. The Chasers countered with a pair of runs in the fifth on a rbi single by Donnie Dewees and Billy Burns but had just one hit over the final four innings to drop the game.
Nicky Lopez 1-4
Donnie Dewees 1-3 RBI
Jake Kalish 7 IP 9 H 3 R 3 ER 0 BB 5 K 4-4 GO-FO 95p/71k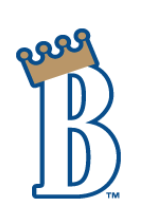 Burlington Royals 2 Greeneville Reds 1
The Royals got a late home run from Jackson Lueck to snap their losing streak after receiving some quality pitching. Starter Malcolm Van Buren who came in with seven runs allowed in two and two-thirds innings tossed five one-run innings. The hard-throwing right-hander struckout five hitters in that time while allowing five hits and one walk. The two teams exchanged runs in the fifth inning before Lueck's eighth-inning home run gave Burlington the eventual lead and the win.
Jackson Lueck 1-4 HR, 3K
Jose Marquez 2-3 2b
Malcolm Van Buren 5 IP 5 H 1 R 1 ER 1 BB 5 K 4-4 GO-FO 72p/46k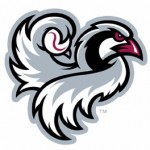 Idaho Falls Chukars 11 Orem Owlz 8
For the second night in a row, the Chukars broke out the big bats in Orem. A pair of two-run home runs by Reed Rohlman and Nick Hutchins helped lead the way as the combined nine hits, four walks with three Orem errors to help put up three runs in the second and six more in the fifth as they built a 9-1 lead. Second-round pick Jonathan Bowlan did plenty with that lead, tossing five innings with just one run allowed on two hits and two walks while striking out six on just 61 pitches. The Hutchins home run in the seventh pushed the advantage to 11-1. The relief corp of Nathan Webb and Christopher Marte struggled, giving up seven runs in two and two-thirds innings before Jaret Hellinger closed out the game.
Jonathan Bowlan 5 IP 2 H 1 R 1 ER 2 BB 6 K 6-3 GO-FO 61p/41k
Reed Rohlman 2-5 2R, HR, 2 RBI
Nick Hutchins 2-4 3R, 2b, HR, 2 RBI
Sunday Probables
Omaha – Glenn Sparkman 7-3 3.96 ERA 1.27 WHIP
NW Arkansas – Foster Griffin 3-10 6.00 ERA 1.58 WHIP
Wilmington – Ofreidy Gomez 2-7 4.06 ERA 1.55 WHIP
Lexington – Yefri Del Rosario 0-4 6.95 ERA 1.68 WHIP
Burlington – Austin Cox 0-1 0.00 ERA 0.90 WHIP
Idaho Falls – Jon Heasley 0-0 4.66 ERA 1.86 WHIP
Surprise – Adrian Alcantara 1-0 5.68 ERA 1.89 WHIP