HR Roll Call: Billy Burns (3), Seuly Matias (26), Sebastian Rivero (7), Manny Olloque (3), Brady Cox (2) 
BPKC Hitter of the Day: Manny Olloque 4-5 2-2b, HR, 3 RBI
BPKC Pitcher of the Day: Austin Cox 5 IP 3 H 1 R 1 ER 0 BB 9 K 2-3 GO-FO 75p/52k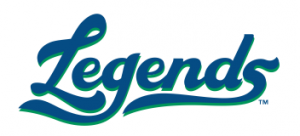 Greensboro Grasshoppers 11 Lexington Legends 10 F/11
The Legends built a big lead and received a quality start from young Yefri Del Rosario but the bullpen was unable to hang on to the lead in an extra-innings loss. The two teams slugged five home runs in the first five innings of this one with Manny Olloque breaking up the scoreless tie in the second with a three-run home run. Following a pair of solo efforts by Greensboro in the third inning, the Legends countered with a pair of home runs by Seuly Matias and Sebastian Rivero during a five-run inning that gave Lexington an 8-2 lead. That lead was built thanks to Del Rosario's best outing since joining the club as the right-hander tossed six innings with the two solo home runs allowed among his five hits while striking out eight with just one walk. The bullpen of Collin Snider and Tad Ratliff couldn't match Yefri's outing with the two pitchers giving up six runs over the final two innings to send the game into extras. In the tenth, the two teams exchanged two runs innings before Greensboro scored a run in the eleventh that Lexington couldn't counter in the loss.
Seuly Matias: 2-6 HR, 2K
Brewer Hicklen: 1-4 R, 2b, 2 RBI, BB
Yefri Del Rosario: 6 IP 5 H 2 R 2 ER 1 BB 8 K 2-4 GO-FO 84p/59k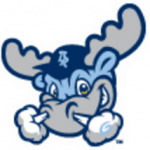 Lynchburg Hillcats 4 Wilmington Blue Rocks 0
The Wilmington lineup was dominated by the Indians Eli Morgan as the Indians right-hander spun six innings of three hit ball while striking out 10 hitters. Wilmington starter Ofreidy Gomez kept pace with five shutout innings before a four run sixth handed him and his team a loss. Three consecutive singles started that frame before a bases loaded walk and a throwing error by Emmanuel Rivera opened the door to the multiple run inning. The Rocks failed to threaten the rest of the way in defeat.
Gabe Cancel: 0-4 3K
Emmanuel Rivera: 0-4 2K
Blake Perkins: 1-3 SB, Sac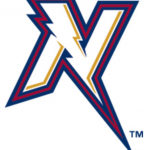 Corpus Christi Hooks 9 NW Arkansas Naturals 2
The Naturals and Foster Griffin jumped out to a 2-0 lead through four and a half innings with an Alex Liddi solo home run and an RBI groundout in the fifth. Unfortunately, the lefty who fought his control most of the outing walked a pair before a single and a two out bases loaded double put him in a position to lose. The Astros Double-A squad piled on from there scoring six runs over the next three innings off the NW Arkansas pen to put the game away.
Foster Griffin: 4.2 IP 4 H 3 R 3 ER 5 BB 8 K 0-5 GO-FO 105p/58k
Khalil Lee: 0-4 K
Elier Hernandez: 1-4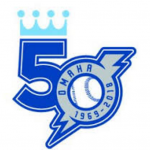 Memphis Redbirds 4 Omaha Storm Chasers 3
With Glenn Sparkman in Kansas City, the Chasers were forced to use a bullpen start for another game. Each team collected nine hits, each of which had two with runners in scoring position, but Memphis did a tad more with their hits. The Cardinals Triple-A squad doubled in a run in the first inning before getting a run scoring single in the first inning to take a 2-0 lead. After the Lopez's, Jack and Nicky, drove in runs with singles in the second inning the teams remained tied until the sixth. In that frame, Josh Staumont gave up a solo home run and a one-out double that was converted into a run with a hit later in the inning gave Memphis a 4-2 lead. The Chasers got within a run with a Billy Burns solo home run and twice put runners in scoring position over the final two innings but failed to push them across in the loss.
Billy Burns: 2-4 HR, BB
Frank Schwindel: 1-4
Nicky Lopez: 1-5 2K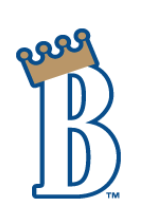 Burlington Royals 4 Greeneville Reds 2
The Royals 5th Round pick, Austin Cox continued his stellar start in Rookie ball despite failing to earn a decision. The lefty worked four perfect innings to start before three singles fell in during the fifth inning to break up his 10.2 innings scoreless streak. Despite that one run, Cox ended his day with 14 swinging strikes among his 52 strikes thrown while striking out nine in that time. The Royals loaded the bases in the sixth, getting a hit by a pitch and a walk to score two runs prior to a pair of runs scoring hits in the seventh to build a 4-1 lead that was enough to earn the win.
Rhett Aplin: 1-3 2R, 2BB
Brhet Bewley: 1-1 3BB, 2 SB
Marlin Willis: 2.2 IP 1 H 1 R 1 ER 2 BB 1 K 5-0 GO-FO 37p/18k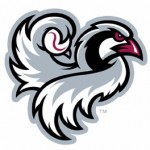 Orem Owls 7 Idaho Falls Chukars 5
Idaho Falls pitchers Jon Heasley and Domingo Pena couldn't hang on to a 4-1 lead that the offense had handed them, giving up three in the fifth to tie the game before allowing three more in the loss. The Idaho Falls offense had plenty of opportunities with seven hits and six walks but went scoreless from the fourth through eighth innings to fall behind.
Kyle Isbel: 2-3 2 RBI, BB
Reed Rohlman: 2-4 R, 3b, RBI
Jon Heasley: 4.1 IP 5 H 3 R 2 ER 1 BB 5 K
Monday Probables
NW Arkansas – TBD
Wilmington – Gerson Garabito 3-6 4.05 ERA 1.45 WHIP
Lexington – Carlos Hernandez 5-3 3.76 ERA 1.20 WHIP
Burlington – Elvis Luciano 0-3 8.25 ERA 1.75 WHIP
Suprise – Angel Zerpa 1-2 3.77 ERA 1.05 WHIP