HR Roll Call: Alex Liddi (15), Blake Perkins (2), Rudy Martin (4), Jose Florian DSL (1), Daytan Biegel DSL (1)
BPKC Hitter of the Day: Blake Perkins 4-7 2R, HR, 3 RBI, SB 
BPKC Pitcher of the Day: Charlie Neuweiler 6 IP 4 H 1 R 1 ER 2 BB 5 K 7-3 GO-FO 85p/54k
PCL All Star Game – Frank Schwindel 2-5 2R, 2b also won the Situational Hitting Challenge 
Trevor Oaks 1 IP 1 H 0 R 1 BB 0 K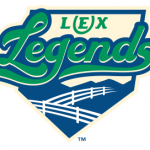 Augusta GreenJackets 3 Lexington Legends 2
The Legends bats struggled on this night, collecting just five hits and going 2 for 7 with runners in scoring position to take a loss in Augusta. The lack of offense ruined a quality start for Neuweiler who worked six innings while spreading out four singles and a pair of walks to limit the GreenJackets to just one run. Reliever Andrew Beckwith gave up runs in the seventh and eighth to take the loss.
Seuly Matias: 0-3 BB
Brewer Hicklen: 0-3 R, BB
Nick Pratto: 1-4 SB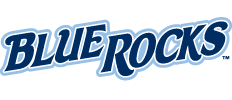 Wilmington Blue Rocks 12 Frederick Keys 11 F/12
It's rare that two offenses go wild in the Carolina League but that's what happened on Wednesday night as Frederick and Wilmington combined for 34 hits and 23 runs in a 12 inning affair. Newcomer Blake Perkins led the way early for the Rocks, collecting four hits including his first home run with the team while scoring two runs and driving in three. Starter Dan Tillo tossed five scoreless innings before running into trouble in the sixth, allowing four runs with a pair of walks, a leadoff single and a double before Carter Hope came in to replace him, giving up another double which pushed the fourth run across. The Rocks lost an 8-6 lead in the ninth and then exchanged five runs over the next two innings with Frederick before finally getting an RBI single by Gabe Cancel to score the lead run in the twelfth prior to Justin Camp working a scoreless final half inning to earn the win.
Gabe Cancel: 3-6 R, 2 RBI, BB, SB
Emmanuel Rivera: 3-7 R, RBI
Dan Tillo: 5.2 IP 7 H 4 R 4 ER 3 BB 2 K 8-2 GO-FO 99p/54k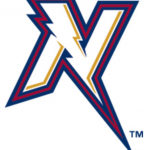 NW Arkansas Naturals 9 Tulsa Drillers 4
A seven-run fourth inning by the Naturals overcame a four-run first by Tulsa and earned Arnaldo Hernandez his first Double-A win. The right-hander gave up four hits including a pair of doubles around a walk in the first inning, quickly falling behind 4-0. From there he settled to toss four scoreless innings with six strikeouts to give his offense a chance. That work was rewarded with the club coming through with a huge inning in the fourth, batting around with seven hits including a leadoff home run by Alex Liddi prior to RBI doubles from Jecksson Flores and Elier Hernandez. Three innings later Hernandez doubled again prior to Kelvin Gutierrez's first double with the club as the Naturals tacked on another couple of runs to take home the win.
Elier Hernandez: 4-4 R, 2-2b, 2 RBI
Khalil Lee: 1-3 R, RBI, 2 BB
Arnaldo Hernandez: 5 IP 7 H 4 R 4 ER 1 BB 9 K 4-3 GO-FO 85p/55k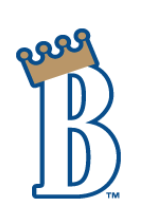 Danville Braves 6 Burlington Royals 2
Royals pitching struggled with Bryar Johnson giving up four runs in just three and one-third innings prior to Kelvin Gonzalez allowing two runs in two and one-third frames. The offense didn't fare much better, going 2 for 10 with runners in scoring position while the middle of the order hitters struggled to go 0-11. Newcomer Eric Cole went 2-4 with a double in his first game with the organization.
Eric Cole: 2-4 2b
Juan Carlos Negret: 0-4 2K
Michael Emodi: 2-3 2R, 2b, BB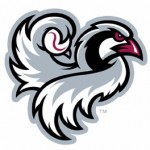 Helena Brewers 12 Idaho Falls Chukars 2
The Chukars got blasted thanks to five defensive errors and 10 hits by Helena. Starter C.J. Eldred took his first loss with a pair of home runs allowed during a nine run (6 ER) six inning start. The Idaho Falls usual high octane offense couldn't keep up as they struggled with opportunities with runners in scoring position.
Kyle Isbel: 2-3 BB, CS (3)
Reed Rohlman: 1-3 2R, 2b
Stephen Greenlees: 2 IP 0 H 0 R 0 ER 0 Bb 5 K 1-0 GO-FO 30p/16k
Thursday Probables
Omaha – TBD
NW Arkansas – Emilio Ogando 5-5 6.23 ERA 2.14 WHIP
Wilmington – Jace Vines 2-8 5.11 ERA 1.60 WHIP
Lexington – TBD
Burlington – Marcelo Martinez 0-2 1.59 ERA 0.76 WHIP
Idaho Falls – TBD