HR Roll Call Nick Dini (9), Meibrys Viloria (4), Brewer Hicklen (13), Andres Martin (1), Juan Carlos Negret (3), Jackson Lueck (3)
BPKC Friday Hitter of the Day Nick Dini 2-4 HR, 2b, 2 RBI
BPKC Saturday Hitter of the Day Jackson Lueck 3-4 2R, 2b, HR, 2 RBI
BPKC Friday Pitcher of the Day Tad Ratliff 2.2 IP 0 H 0 R 0 ER 0 BB 6 K 34p/23k
BPKC Saturday Pitcher of the Day Trevor Oaks 6.2 IP 3 H 0 R 0 ER 3 BB 3 K 10-3 GO-FO 90p/57k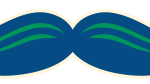 Friday Lexington Legends 3 Augusta GreenJackets 2
Saturday Greenville Drive 3 Lexington Legends 0
First-round pick Daniel Lynch earned his first Low-A victory in his first start with Lexington, tossing five innings with six hits allowed and two runs allowed. The lefty put away five hitters with strikeouts in earning the win. Outfielder Brewer Hicklen connected on his 13th home run and scored a second run after a walk and stolen base to help pace the offense to a win. During Saturday's game right-hander Yefri Del Rosario tossed five innings of one-run baseball with just an unearned run allowed as Greenville scored their first run on an errant throw to third by catcher Sebastian Rivero. That Driver would tack on a pair of insurance runs while the Legends would be shutout on just four hits.
Yefri Del Rosario 5 IP 5 H 1 R 0 ER 1 BB 5 K 4-2 GO-FO 86p/54k
Daniel Lynch 5 IP 6 H 2 R 2 ER 1 BB 5 K 4-4 GO-FO 72p/44k
Nick Pratto 3-9 SB, K, CS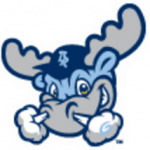 Friday Salem Red Sox 10 Wilmington Blue Rocks 1
Saturday Wilmington Blue Rocks 16 Salem Red Sox 1
Not a whole lot was positive for Wilmington on Friday night as the offense went 0-11 with runners in scoring position during a 10-1 loss. Starter Andres Sotillet made his first High-A start for Wilmington, giving up three of the ten runs in his five-inning start while allowing five hits and one walk. The right-hander struckout five hitters, connecting in the zone with 62 strikes on his 86 pitches. The game got away from the pen with seven runs allowed from Corey Ray and Justin Camp. The second game in the series was all Wilmington on Saturday with all nine Blue Rock hitters collecting a rbi in the lopsided victory. With seven different Rocks collecting multiple hit games it was Meibrys Viloria who cracked the only home run for the good guys as part of a three run night for the catcher. Starter Ofreidy Gomez earned his third win of the season with five innings of one run ball giving up a solo home run to Carolina League leading home run hitter Bobby Dalbec for the only run allowed by Wilmington pitching on the night.
Meibrys Viloria 3-8 3R, HR, 2 RBI, BB
Blake Perkins 2-9 2R, RBI, BB, 5K
Gabe Cancel 3-9 R, 2-2b, 3 RBI, 2 BB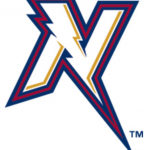 Friday Tulsa Drillers 5 NW Arkansas Naturals 4
Saturday Tulsa Drillers 12 NW Arkansas Naturals 8
The Naturals built a 4-1 lead only to watch it disappear in the later innings. Catcher Nick Dini connected on his sixth Double-A home run. Starter Scott Blewett gave up a leadoff home run in the fourth and sixth innings during his three-run five-plus inning start. Relievers Gabe Speier and Yunior Marte each gave up a run with Marte's coming in the eighth to hand NW Arkansas the loss. Two years removed from a 14 loss season starter Foster Griffin is on his way to besting that mark, recording his 12th loss on Saturday night after giving up six runs in six innings to Tulsa. The Naturals bullpen once again struggled with three different relievers allowing runs including two more by Bryan Brickhouse to balloon his ERA to over 9 in Double-A action. Newly acquired Kelvin Gutierrez collected a pair of extra base hits in the loss.
Kelvin Gutierrez 2-8 2b, 3b, 3 RBI
Elier Hernandez 5-9 2R, RBI
Khalil Lee 1-10 R, 2b, 3K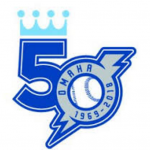 Friday Memphis Redbirds 6 Omaha Storm Chasers 3
Saturday Omaha Storm Chasers 1 Memphis Redbirds 0
Lefty Jake Kalish gave up six runs in the first three innings before settling down some but it was too much for the offense to overcome in the loss. Memphis centerfielder Oscar Mercado may have stolen two to three runs in the outfield with three outstanding defensive plays, shagging a deep fly from Nicky Lopez while also making two diving catches to save the game. Starter Trevor Oaks bested his Triple-A 2.00 ERA with six and two-thirds scoreless ball during Saturday night's game, navigating around three hits and three walks with the aid of 10 groundouts. First baseman Frank Schwindel drove in the game's only run with a groundball single up the middle.
Frank Schwindel 2-8 RBI BB
Nicky Lopez 1-7 RBI, 2BB, 2K
Ryan O'Hearn 1-7 2b, 3K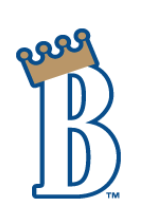 Friday Danville Braves 5 Burlington Royals 4
Saturday Burlington Royals 6 Johnson City Cardinals 5
A pair of unearned runs during a one-run loss cost the Royals in their game with the Braves on Friday. The defense committed four errors during the game, costing Yarelmy Garcia a run in his five innings as the right-hander gave up three in five innings despite recording just one strikeout in that time. Pitching in relieve Malcolm Van Buren gave up two runs to take the loss during his three innings as the hard-throwing righty struggled with the zone, walking three hitters while on the hill. Royals 5th round draft pick Austin Cox got knocked around for the first time in his young career as the lefty gave up six hits and five runs (4 ER) in five innings while striking out seven. The offense bailed him out with a pair of home runs that tied the game up, the second coming via Jackson Leuck who also scored the game-winning run when Jose Marquez was plunked with the bases loaded.
Marlin Willis 4 IP 1 H 0 R 0 ER 2 BB 6 K 5-1 GO-FO 66p/38k
Austin Cox 5 IP 6 H 5 R 4 ER 2 BB 7 K 3-4 GO-FO 77p/50k
Jackson Lueck 4-7 3R, HR, 2-2b 2 RBI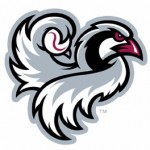 Friday Helena Brewers 8 Idaho Falls Chukars 7
Saturday Missoula Osprey 12 Idaho Falls Chukars 0
The Chukars didn't do as much as they could have with 17 hits in the final game of their series with Helena, going 3 for 14 with runners in scoring position to fall one run short. The Chukars' Connor Mayes gave up seven runs in just five innings on 12 hits in the loss. The Royals 2nd round pick Jonathan Bowlan got tagged for 10 hits and seven runs in just five innings during Saturday's game. The offense struggled to mount an attack against Missoula starter Marcos Tineo as the Arizona Diamondbacks prospect limited them to just two hits over six shutout innings. The Osprey continued to pile on against the bullpen while the offense was shutout on just two hits.
Jonathan Bowlan 5 IP 10 H 7 R 7 ER 0 Bb 2 K 9-2 GO-FO 67p/45k
Kyle Isbel 3-4 3R, 3b, K, BB
Chase Vallot 0-6 K
Friday Boxscores
Saturday Boxscores
Sunday Probables
Omaha – Jon Dziedzic 3-7 3.83 ERA 1.30 WHIP
NW Arkansas – Dallas Beeler 0-1 17.18 ERA 3.55 WHIP
Wilmington – Gerson Garabito 3-6 4.02 ERA 1.45 WHIP
Lexington – Carlos Hernandez 6-3 3.34 ERA 1.16 WHIP
Burlington – Elvis Luciano 0-3 6.48 ERA 1.86 WHIP
Idaho Falls – TBD