HR Roll Call: Seuly Matias (27), Gabriel Cancel (6), Chris Hudgins (1)
BPKC Hitter of the Day: Seuly Matias 2-3 HR, K

BPKC Pitcher of the Day: Jon Heasley 5 IP 3 H 0 R 0 ER 0 BB 3K 7-4 GO-FO 52p/38k
Future's Game – In a highly offensive game that featured eight home runs between the two teams, the minor league home run leader, Seuly Matias connected on the first one of the day. The Royals uber-prospect lined a 94 mph fastball from Yankees prospect Justus Sheffield 360 feet over the right-field fence to tie the game up 1-1. That was the first home run in a highly offensive game that Team USA won 10-6 with Torii Hunter's squad piling on four runs between the seventh and eighth innings to separate after the World team tied things up 6-6. In addition to the home run, Matias struck out versus Hunter Greene on a fastball better than 100 mph and singled on a groundball up the middle versus Detroit prospect Matt Manning.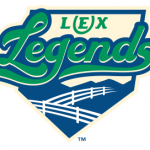 Greenville Drive 3 Lexington Legends 1
The Legends offense struggled for the second night in a row while one of their hot pitchers didn't have his best stuff on Sunday. Starter Carlos Hernandez entered the game with a 21 inning streak without allowing an earned run but struggled to avoid hits on this day, giving up nine hits in five and one-third innings including six doubles in that time. The right-hander gave up a run in the second on back to back doubles down the leftfield line to end his streak at 22 innings and was forced to navigate plenty of runners during the start. He also gave up a run in the fifth inning and left with two runners for Andrew Beckwith to clean up in the sixth. Infielder Ricky Aracena drove in the Legends only run in the eighth with a sac fly as Lexington pieced just four hits together during the game.
Carlos Hernandez: 5.1 IP 9 H 2 R 2 ER 2 BB 4 K 4-6 GO-FO 95p/63k
MJ Melendez: 0-3 BB
Nick Pratto: 0-4 K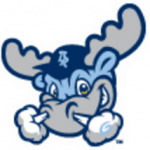 Salem Red Sox 7 Wilmington Blue Rocks 4
Infielder Gabe Cancel's hot bat kept going on Sunday as the Rocks got a good start form Gerson Garabito but the bullpen struggled in a loss against Salem. Since June 1, Cancel has hit .315/.363/.469 thanks in part to a 3 for 5 day on Sunday that featured two doubles and a home run while playing part in three of the Rocks four runs. Starter Gerson Garabito worked seven innings giving up single runs in the fifth and seventh innings while allowing three hits and three  walks against five strikeouts. Reliever Julio Pinto struggled mightily in relief, giving up five runs in the eighth inning to take a 2-2 game and put it firmly in the grasp of the Red Sox farm club.
Gabe Cancel: 3-5 R, 2-2b, HR, 3 RBI
Blake Perkins: 2-4 2R, BB
Gerson Garabito: 7 IP 3 H 2R 2 ER 3 BB 5 K 3-7 GO-FO 86p/54k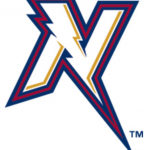 Springfield Cardinals 7 NW Arkansas Naturals 1
Starter Dallas Beeler was knocked around again, giving up five runs on five hits in just 2/3 of an inning on Sunday. While he was getting tattooed, the Cardinals starter shut out the Naturals offense for seven innings, limiting the Naturals to just three hits versus five strikeouts and a pair of walks. The NW Arkansas bullpens continued their struggles with Andres Machado and Pedro Fernandez each giving up a run in the loss.
Khalil Lee: 0-4 2K
Kelvin Gutierrez: 1-3 R, 2b
Jecksson Flores: 2-4 2b, RBI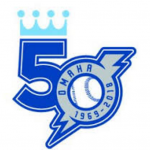 Memphis Redbirds 8 Omaha Storm Chasers 0
A day after Chasers pitchers shut out Memphis, the offense returned the favor, getting shutout by Daniel Poncedeleon. The 26-year-old righthander allowed just a second-inning double by Ramon Torres while tossing a nine-inning complete game on 110 pitches, 77  of which were strikes while striking out five. Lefty Jon Dziedzic gave up a pair of home runs in his six and one-third innings, allowing four runs in the loss.
Nicky Lopez: 0-3 BB, K
Ramon Torres: 1-3 2b
Jon Dziedzic: 6.1 IP 5 H 4 R 3 ER 2 BB 2 K 2 HR 7-5 GO-FO 106p/62k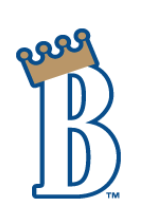 Johnson City Cardinals 7 Burlington Royals 6
Starter Elvis Luciano tossed three scoreless innings before giving up a pair of home runs and five total runs in the next inning and two-thirds. The big blow came via a three-run shot by Benito Santiago, the son of the former Royals catcher. Trailing 5-2 the Royals countered with three runs over the fifth and sixth innings getting a pair of rbi hits by Colby Schultz and Montae Bradshaw in the sixth to tie the game. Unfortunately, the Cardinals countered with a two-run double in the eighth to take a lead that the Royals couldn't comeback against, falling a run short in the loss.
Chris Hudgins 2-5 2R, HR, 2b, 2 RBI
Jackson Lueck 2-4 R
Elvis Luciano 4.2 IP 5 H 5 R 5 ER 2 BB 6 K 2 HR 4-4 GO-FO 82p/53k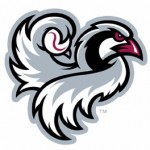 Missoula Osprey 3 Idaho Falls Chukars 1
The Chukars offense was shut down by the Missoula pitching staff for the second game in a row as the D-Backs squad limited the top hitting team in the league to just one run. Idaho Falls went just 2 for 10 with runners in scoring position while starter Jon Heasley tossed five shutout innings himself just 52 pitches. A 1-0 lead was overcome by a run in the seventh off Domingo Pena and two more in the ninth when he surrendered an RBI double and a sac fly. The offense couldn't counter in the loss despite loading the bases.
Tyler James: 1-3 R, BB, SB (21)
Kyle Isbel: 0-4 2K
Reed Rohlman: 2-4 RBI, 2K
Featured Photo via @Royals Twitter
Monday Probables
Omaha – TBD
NW Arkansas – Jace Vines 2-8 5.04 ERA 1.58 WHIP
Wilmington – Nolan Watson 6-7 5.62 ERA 1.80 WHIP
Lexington – Charlie Neuweiler 0-1 3.81 ERA 1.31 WHIP
Burlington – Randy Acevedo 0-2 6.95 ERA 1.82 WHIP
Idaho Falls – JC Cloney 5-0 2.35 ERA 1.01 WHIP