HR Roll Call: Kort Peterson (10), Khalil Lee (5), D.J. Burt (2), Jose Marquez (4), Juan Carlos Negret (4), Eric Cole (1)

BPKC Hitter of the Day: Blake Perkins 4-5 2R, 2b, SB (19)
BPKC Pitcher of the Day: Jake Kalish 7 IP 2 H 0 R 0 ER 2 BB 9 K 3-4 GO-FO 101p/64k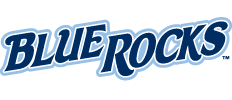 Wilmington Blue Rocks 5 Lynchburg Hillcats 4
Reliever Corey Ray gave up a slim lead but the Wilmington offense countered to take a one-run victory over the Indians High-A squad. The top of the order led to an early lead with leadoff hitter Blake Perkins and D.J. Burt scoring the clubs first four runs. It was Burt's second home run of the season in the first frame that quickly put Wilmington up 2-0. Two innings later, Perkins and Burt started the inning with a single before both scoring late on a Gabe Cancel groundout and an Emmanuel Rivera sac fly. Starting pitcher Dan Tillo gave the Rocks a quality start, working six innings with just two runs allowed when he walked in a run with the bases loaded before tossing a wild pitch to score another. The lefty struckout seven hitters on the evening while earning eight groundouts. Reliever Corey Ray gave up a pair of runs in the seventh inning that took the decision from Tillo but an Emmanuel Rivera leadoff triple in the eighth and a wild pitch by the Hillcats reliever allowed the Rocks to retake the lead and later the win.
D.J. Burt: 2-4 2R, HR, 2 RBI, BB
Emmanuel Rivera: 2-3 R, 2b, 3b, RBI
Dan Tillo: 6 IP 6 H 2 R 2 ER 2 BB 7 K 8-1 GO-FO 104p/65k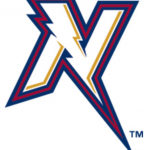 Springfield Cardinals 10 NW Arkansas Naturals 6
Starting pitcher Scott Blewett gave up more home runs than hitters he struck out on the night with the struggling right-hander giving up six runs a five-inning outing. Things started almost immediately when Blewett walked the leadoff hitter and gave up back to back extra base hits to fall behind 2-0. An RBI single to the fourth batter he faced pushed the deficit to 3-0 before he wiggled his way out of the inning. After a scoreless second inning, a pair of singles started the third frame and led to a sacrifice fly to make it 4-0. A pair of solo home runs in the fourth and fifth ended Blewett's night with six runs attached to his line. Things didn't get better with reliever Dallas Beeder on the hill after he gave up four runs in the seventh. The Naturals tried to counter in the final two innings with a solo home run by Khalil Lee and a three-run home run by Kort Peterson but fell four runs short.
Khalil Lee: 2-4 HR, 2 RBI, SB, BB
Anderson Miller: 2-4 R
Kort Peterson: 2-2 HR, 3 RBI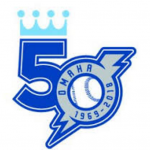 Omaha Storm Chasers 2 Nashville Sounds 0
Lefty Jake Kalish put up possibly the best start of his career on Wednesday, setting a new career high with nine strikeouts while tossing seven scoreless innings. The former 32nd round pick allowed just two singles while walking two over the seven frames never allowing a baserunner to reach second while he was on the mound. The Chasers offense also struggled on this night but did manage to piece together a pair of singles and an error by Nashville's third baseman to plate a pair of runs in the fifth inning to take a 2-0 lead. Following Kalish relievers, Michael Mariot and Jake Newberry tossed a pair of scoreless innings to secure the win for Kalish.
Cam Gallagher: 2-4
Billy Burns: 1-4 R, RBI
Jack Lopez: 1-4 R, SB (10)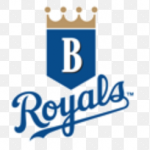 Burlington Royals 11 Bristol Pirates 0
Three pitchers combined for a shutout while the offense had a big day at the plate. Left-hander Josh Dye tossed four shutout innings while working around four hits before giving way to Bryar Johnson who repeated the effort with another four scoreless. The offense backed the pitchers quite capably with all nine hitters collecting at least one hit and three connecting on home runs. The squad put 11 runs on the board with runs in seven of the nine innings while walking 10 times and piling up 15 hits in the blowout win.
Eric Cole: 1-4 HR, 2BB
Juan Carlos Negret: 2-6 2b, HR, 3 RBI
Josh Dye: 4 IP 4 H 0 R 0 ER 0 BB 3K 5-0 GO-FO 60p/39k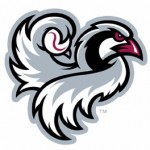 Helena Brewers 9 Idaho Falls Chukars 2
Starter C.J. Eldred tossed three scoreless innings to start the game for Idaho Falls before running into problems during the next two innings. The former Iowa Hawkeye pitcher gave up nine runs in the next two innings, giving up nine hits including four doubles and a home run. With a 9-2 deficit, the Chukars offense couldn't counter, going scoreless the rest of the way.
Nathan Eaton: 2-4 R, 2b, 3b, RBI
Chase Vallot: 2-4 2b, K
Reed Rohlman: 1-2 RBI, BB
Thursday Probables
Omaha – Trevor Oaks 6-3 1.84 ERA 1.13 WHIP
NW Arkansas – Foster Griffin 3-12 6.16 ERA 1.60 WHIP
Wilmington Gm 1 – Andres Sotillet 6-6 4.01 ERA 1.34 WHIP
Wilmington Gm 2 – Carter Hope 8-2 3.05 ERA 1.16 WHIP
Lexington – Daniel Lynch 1-0 2.20 ERA 1.10 WHIP
Burlington – Marcelo Martinez 0-3 2.25 ERA 0.96 WHIP
Idaho Falls – Kris Bubic 0-1 4.05 ERA 1.20 WHIP