HR Roll Call: Alex Liddi (17), Kort Peterson (11), Kelvin Gutierrez (7), Xavier Fernandez (3), Travis Jones (6), M.J. Melendez (14), Juan Carlos Negret (5), Reed Rohlman (4)
BPKC Hitter of the Day: Kelvin Gutierrez 2-5, 3b, HR, 5 RBI
BPKC Pitcher of the Day: Janser Lara 3 IP, 1 H, 0 R, 0 ER, 0 BB, 3 K, 2-3 GO-FO, 35p/22k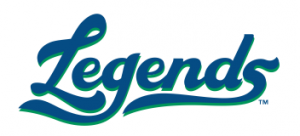 Gm 1 – Lexington Legends 5, Asheville Tourists 1
Gm 2 – Lexington Legends 2, Asheville Tourists 1
Pitching was the order of the day for the Legends in their doubleheader sweep of the Rockies Low-A squad to help push their winning streak to eight games. In the first game, starter Jackson Kowar tossed three innings with a solo home run given up in the second inning as he worked mostly in the zone with 26 strikes on 39 pitches. He was piggybacked by Janser Lara who tossed three shutout innings of relief before Garrett Suchey closed it out. Batterymate M.J. Melendez provided an RBI single and a solo home run blast, while Nick Pratto doubled in one and Seuly Matias singled in a pair. Game two saw lefty Garrett Davila toss six innings with one run allowed as he gave up a solo home run and worked around two other hits and a pair of walks. An error scored a run for Lexington in the third inning to tie the game and Cal Jones triple in the sixth scored Nick Pratto to break the tie before Colin Snider tossed a perfect inning to earn his first save of the season.
Seuly Matias: 1-7, 2 RBI, 2K
Nick Pratto: 3-5, R, 2-2b, RBI, 2BB, K
M.J. Melendez: 2-4, HR, 2 RBI, 2K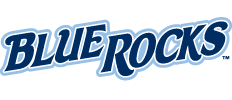 Wilmington Blue Rocks 8, Salem Red Sox 4
The Rocks offense is extremely patient, and lately, they have been connecting plenty of hits with the team scoring seven or more runs in six consecutive games with Wednesday's win. All nine hitters in the lineup reached base with eight of the hitters collecting at least one hit as the 10 hits and six walks continuously put on pressure against the Red Spx. Trailing 2-0 into the fourth, the Rocks loaded the bases quickly scoring four runs with a Brewer Hicklen bases-loaded walk and Rudy Martin's bases-clearing double. A Travis Jones home run in the sixth added to the lead before a three-run frame put the game away. Relievers Carter Hope and Josh Mitchell gave up two runs each before Corey Ray and Julio Pinto tossed the final three innings without a run allowed. The win was Wilmington's sixth in a row while pushing their division lead to three and a half games over Lynchburg.
Blake Perkins: 2-4, 2R, BB, 2 SB
Travis Jones: 1-3, 2R, HR, BB
Brewer Hicklen: 1-3, 2R, RBI, BB, 2K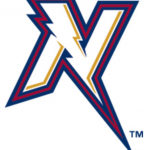 NW Arkansas Naturals 13, Arkansas Travelers 3
The Naturals powered up to an easy win over Arkansas in the finale of their four game series with the M's Double-A squad. After the Naturals fell behind on a pair of doubles in the first inning off Pedro Fernandez, the offense powered up with two runs in the second with Alex Liddi connecting on a solo home run before a double steal scored Nick Dini from third. An inning later, third baseman Kelvin Gutierrez tagged a three-run home run as part of a four run frame to give NW Arkansas a 6-1 lead. That lead quickly ballooned to 10-1 in the fourth with Kort Peterson's two-run home run before Gutierrez tripled in two more later. Those runs were plenty for Fernandez and a pair of relievers as the threesome gave up just three runs while the offense tacked on three more with Xavier Fernandez hitting the team's fourth home run of the game in the convincing win to give them a series win.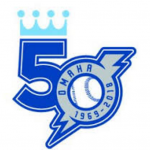 Omaha Storm Chasers 5, Sacramento River Cats 3
The Chasers received yet another quality start from Trevor Oaks as the right-hander acquired this offseason in the Dodgers deal spun 7.2 innings while allowing just one run. In typical fashion for Oaks, he was able to navigate around runners on the bases having given up eight hits and three walks with the use of 11 groundouts including three double plays. The Chasers had a 2-1 lead after a fourth-inning throwing error by Evan Longoria allowed Jack Lopez to reach and Humberto Arteaga to score. With Oaks tossing up a bunch of zeroes, the Chasers tacked on three insurance runs in the ninth to take a 5-1 lead. That came in handy after Eric Stout ran into trouble with a pair of runs allowed before Jake Newberry bailed Omaha out with a double play ball off the bat of Evan Longoria to end it.
Nicky Lopez: 2-4, RBI, BB
Donnie Dewees: 3-4, R, 2b
Trevor Oaks: 7.2 IP, 8 H, 1 R, 1 ER, 3 BB, 1 K, 11-6 GO-FO, 96p/62k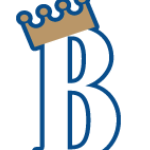 Elizabethton Twins 6, Burlington Royals 5
The Royals built a slim lead that the bullpen gave away in this one.  Starter Marcelo Martinez had given up four runs in five innings, allowing seven hits and two walks, while the lefty struckout five hitters. Trailing 4-1 into the fifth, the Royals scored a run on a two-out fielding error before Juan Carlos Negret blasted his fifth home run to give Burlington a 5-4 lead. That lead wouldn't last long with reliever Austin Lambright giving up single runs in the sixth and seventh innings. The Royals would threaten in the seventh with a pair of one-out singles but failed to cash in before going down in the final two innings to drop the game.
Juan Carlos Negret: 1-3, HR, 3 RBI, BB
Jackson Lueck: 1-4, R, BB, K
Marcelo Martinez: 5 IP, 7 H, 4 R, 4 ER, 2 BB, 5 K, 7-2 GO-FO, 86p/61k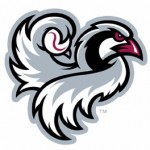 Idaho Falls Chukars 12 Orem Owlz 3
Royals first round pick Kris Bubic bounced back somewhat from a rough start last time. Working just 3.2 innings, the lefty gave up just an unearned run, striking out five while earning four groundouts. It would've been four scoreless innings had Offerman Collado fielded a routine ground ball with two down, opening the inning up to a one-run frame after a pair of singles, but that's how it goes from time to time at the rookie level. The offense pounded out nine runs on eleven hits in the first four innings to build a nearly insurmountable lead with Bubic and '18 draftee Tyler Gray doing much of the heavy lifting on the mound while the offense continued adding on.
Offerman Collado: 2-4, R, 3b, 2 RBI, BB
Hunter Strong: 2-5, R, 2b, 2 RBI
Kris Bubic: 3.2 IP, 5 H, 1 R, 0 ER, 2 BB, 5 K, 4-1 GO-FO, 73p/50k
Thursday Probables
W
L
ERA
WHIP
Omaha
Jon Dziedzic
4
8
3.88
1.31
NW Arkansas
Jace Vines
2
9
5.60
1.66
Wilmington
Ofreidy Gomez
3
8
3.95
1.58
Lexington
Daniel Lynch
1
0
2.21
1.13
Burlington
Yerelmy Garcia
1
1
5.40
1.45
Idaho Falls
Connor Mayes
4
2
4.63
1.83