By the time the Royals return to Kansas City, the team could look significantly different.
By August 6, the trade deadline will be ancient news. Any (or all!) of Mike Moustakas, Whit Merrifield, Danny Duffy, Lucas Duda and others could be suiting up in different uniforms. Half of Omaha could be in Kansas City by then. Alcides Escobar is sure to have earned another plate appearance bonus check.
Which'll be great, because I can't imagine a scenario where they'll be content to just kind of phone in a game like they did Wednesday. Against the Tigers—and this was a bad Detroit lineup, Nicholas Castellanos aside.
First I want to talk about hanging Duffy out to dry on a day when he clearly didn't have it. Brian Flynn and Jason Adam hadn't pitched since Saturday, Glenn Sparkman since July 15. I didn't need 107 pitches of proof that this wasn't Duffy's day, Flynn proved he could do multiple innings in Saturday's appearance and Sparkman HADN'T DONE ANYTHING IN 10 DAYS. This was just needless and stupid and dumb, not even factoring in that it gives contenders a reason to be out on Duffy or could've gotten him hurt—I don't even think he'll be traded. I think Duffy had turned in some good performances of late and maybe the old adage of "My ace needs to get me at least to the sixth inning" should be slightly amended for a near-30 year old who spent a lot of last season bouncing around on the disabled list, particularly when he's getting beaten around by the likes of [checks notes] Jeimer Candelario.
Know when to cut your losses, Ned.
I'll zoom through the carnage quickly, which was the one bright spot to this game (duration: two hours, 50 minutes). Detroit struck for a run in the second after John Hicks doubled and Victor Martinez's Corpse singled. The Royals countered with a run-scoring Alex Gordon double to plate Hunter Dozier. So far, so not-bad.
Then the Tigers scored four runs in the fourth. It started with a Hicks walk and a Martinez single, then was compounded by a Duffy wild pitch that scored Hicks and moved Martinez to second. I would've scored that a passed ball, but I can get behind the ruling; Duffy missed his spot by, to use a scouting term, "A lot."
After Ronny Rodriguez grounded out, Duffy served up a single to JaCoby Jones and a homer to Jose Iglesias. And then he pitched to 11 more batters!
The Royals scratched another back in the fifth, when Whit Merrifield singled and stole second. Moustakas then slapped an opposite-field double to make it a three-run deficit, and precisely one more runner reached scoring position the next three innings.
Duffy was mercifully removed with two outs in the sixth, but not before two more runs came across. After Iglesias walked and Victor Reyes singled, ANOTHER wild pitch (this one all Duffy, Perez was barely able to get a piece of it) scored Iglesias. Then Candelario singled to score Reyes and that was, finally, that.
The Tigers tacked on another in the ninth, when Adam had some command issues, walking Niko Goodrum and Hicks before allowing Martinez's Corpse to drive in another run. Bully for him.
Two quick outs followed for the Royals in the ninth. Then Adalberto Mondesi singled, Merrifield tripled and Rosell Herrera singled. Whoa, it's 8-4 and Moustakas is up! For old time's sake, could he come through?
Nope. Strikeout. Ballgame. Let's start a road trip, gang!
Your Tweet of Despair
30 more losses to 100. #Royals

— Mark Van Baale (@markvanbaale) July 25, 2018
The Bright Spot: Merrifield, Moustakas and Mondesi each collected two hits. By Monday, Mondesi may be the only one left.
The Nadir: We've discussed all the bizarre stuff relating to Duffy, but how's about Jorge Bonifacio's 0-for-4? No strikeouts either, must've been some real borderline hacks with two strikes that he just had to put into play.
Here was the pitch location in his fourth at-bat, on 1-2 count.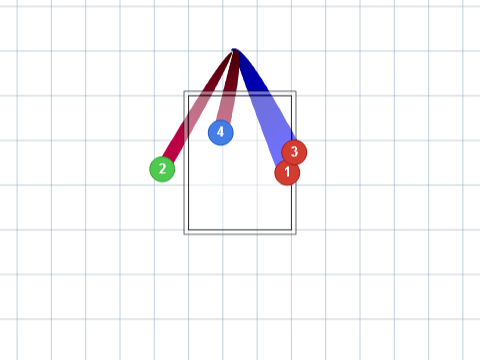 1-2 count, third at-bat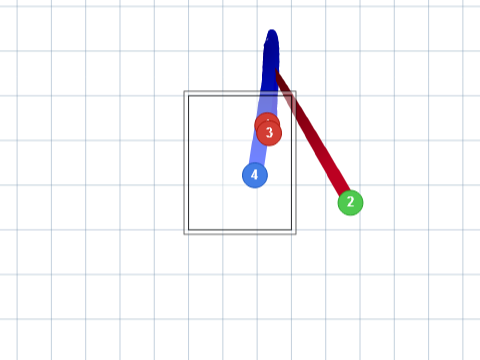 And his second at-bat, on a 2-2 count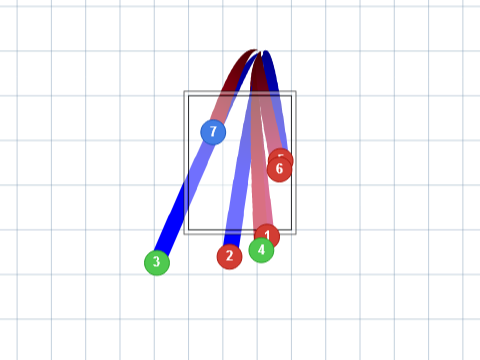 That's just bad luck, to get those hittable pitches and have nothing to show for it.
The Next Step: Jakob Junis and Sonny Gray start the series in the Bronx at 6:05 p.m. (CT), Thursday. Junis was on a pitch count his last time out, will be interesting to see if the restrictions come off.