HR Roll Call: Frank Schwindel (18), Seuly Matias 2 (28,29), MJ Melendez (15), Manny Olloque (6), Ricky Aracena (3), Juan Carlos Negret (6)
BPKC Hitter of the Day: Seuly Matias 3-5, 2b, 2 HR, 4 RBI, K
BPKC Pitcher of the Day: Yerelmy Garcia 7 IP, 1 H, 0 R, 0 ER, 2 BB, 3 K, 11-6 GO-FO, 65p/41k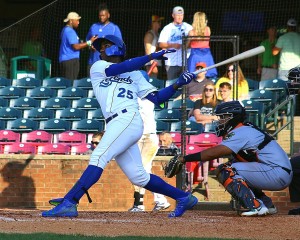 Lexington Legends 11, Asheville Tourists 0
The Legends offense exploded on the Rockies Low-A squad in the finale of their four-game series. Things got going in the first when slugger Seuly Matias doubled in a pair of runs to put the Legends up 2-0. A couple innings later, the power kicked in when MJ Melendez connected on a three-run home run before Manny Olloque knocked out a solo homer to increase the lead to 6-0. The scoring barrage kept coming. Ricky Aracena homered with a man on before driving in another with an RBI single in the fifth inning. That fifth inning also featured the 28th home run of the season by Seuly Matias prior to him connecting on his 29th just an inning later to give Lexington an 11-0 advantage. While Lexington's offense was shoving their weight around, Daniel Lynch was tossing up zeroes with five innings of scoreless ball with three strikeouts and seven groundouts to start what would end up being a shutout win.
The 29 home runs for Matias broke the Lexington organization record set by Brian Pellegrini during 2007 when the former Astros farmhand connected on 27 in 103 games. It took 81 games for the Royals slugger to break the mark and leaves him 11 short of the South Atlantic League record that Russell Branyan set during the 1996 season, his second season in the league at the time.
MJ Melendez: 2-5, 2R, HR, 3 RBI
Ricky Aracena: 3-4, HR, 3 RBI
Nick Pratto: 0-2, 2R, 3 BB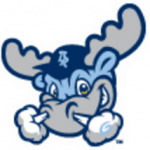 Wilmington Blue Rocks 5, Salem Red Sox 4
The Rocks pushed their win streak to seven despite seeing their streak of seven runs or more ending at six games. Run-scoring singles by Travis Jones and Blake Perkins in the first two innings gave Wilmington a quick 2-0 lead. The Rocks early lead helped starter Ofreidy Gomez who gave the club a quality start despite getting just one strikeout in his 6.1 innings with the righty allowing three runs (2 ER) in that time. With that lead, the Rocks answered each score that Salem put on the board following Salem runs in the third, fifth and seventh with runs of their own in each inning to take a 5-3 lead into the ninth. The Red Sox would plate a run in the ninth against reliever Anthony Bender, but Tyler Zuber came in with two down to secure the winning streak and the series sweep with a pop out in foul territory.
Gabriel Cancel: 2-5, 2R, 2-2b
D.J. Burt: 1-4, 2R, 2b, BB, SB (26)
Travis Jones: 2-2, RBI, BB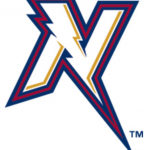 NW Arkansas Naturals 7, Springfield Cardinals 3
The Naturals took their offense on the road to Springfield for the first game of their series as the club collected 12 hits and earned six walks. Rightfielder Kort Peterson connected on a pair of doubles during his three-hit game, driving in a pair and scoring another to lead the offense. Third baseman Kelvin Gutierrez who struggled when he initially came over has been hot over his last 14 games, hitting .340 over that stretch including the 2 for 5, two RBI night that he added in this one. After Jesse Hahn made another quick rehab appearance, tossing two-thirds of an inning with a hit and walk allowed, Jace Vines found his groove to earn the win. The struggling right-hander worked 7.1 innings with just a solo home run while working around three other hits and walk with seven strikeouts before turning over to Franco Terrero who finished off the final inning.
Jace Vines: 7.1 IP, 4 H, 1 R, 1 ER, 1 BB, 7 K, 5-8 GO-FO, 91p/61k
Kort Peterson: 3-5, R, 2-2b, 2 RBI, SB
Kelvin Gutierrez: 2-5, 2 RBI, SB (3)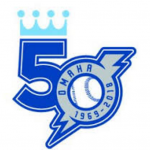 Omaha Storm Chasers 10, Sacramento River Cats 7
The Chasers took advantage of an early gift before getting the bats going late to take another road win. Following a rbi double by Ramon Torres the Giants two fielding errors in the first inning turned what should've been a one run inning into a 3-0 advantage. Those runs were quickly countered with a pair of home runs in the first and second inning off Jonathan Dziedzic, tying the game up 3-3. The offenses awoke again in the fifth with an RBI double by Ryan O'Hearn, scoring one and moving Frank Schwindel to third where he would score a couple hitters later on a groundout. That started a run of three consecutive innings with runs on the board including the next frame in which Schwindel tagged a three run home run as part of a four run frame. The advantage stood at 10-3 when Dziedzic left after six innings. The bullpen of Josh Staumont and Sam Selman would struggle in their two innings, giving up four runs but Michael Mariot would close out the ninth to earn the save and the series sweep.
Nicky Lopez: 2-5, 2R, RBI, BB
Frank Schwindel: 3-4, 2R, HR, 3 RBI, BB
Ryan O'Hearn: 2-5, R, 2b, RBI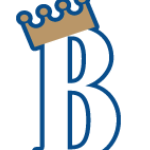 Burlington Royals 5, Elizabethton Twins 0
The Royals were the beneficiary of a good start by Yerelmy Garcia against the Twins on Thursday night. The Dominican born 22-year-old spun seven shutout innings, allowing just a seventh innings groundball single with a pair of walks while striking out three along the way. Outfielder Eric Cole drove in a run on a groundout in the first inning before Juan Carlos Negret connected on his sixth home run in the second inning to push the advantage to 2-0. That score held up until the eighth when Cole doubled in a pair and scored on a sac fly to give Burlington their eventual winning margin.
Juan Carlos Negret: 1-4, HR
Eric Cole: 1-4, R, 2b, 3 RBI
Jose Marquez: 1-4, 2R
Friday Probables
W
L
ERA
WHIP
Omaha
Arnaldo Hernandez
8
4
3.82
1.45
NW Arkansas
Emilio Ogando
6
6
6.41
2.08
Wilmington
Gerson Garabito
4
6
3.73
1.36
Lexington
TBD
Burlington
Malcolm Van Buren
0
2
6.28
1.45
Idaho Falls
Connor Mayes
4
2
4.63
1.83