HR Roll Call – Frank Schwindel (19), Donnie Dewees (6), Alex Liddi (18), Kort Peterson (12), Anderson Miller (11), Corey Toups (5), Xavier Fernandez (4), Rudy Martin (5), Seuly Matias (30), Carlos Diaz (1), Chase Vallot (9), Jose Caraballo (4), Chris Hudgins (2), Michael Emodi (1)
Friday BPKC Hitter of the Day: Nicky Lopez 5-6 3R, 2b, RBI, BB
Saturday BPKC Hitter of the Day: Seuly Matias 3-4 HR, 2 RBI
Sunday Jose Caraballo: 3-6 3R, 2b, HR, 6 RBI, K, SB
Friday BPKC Pitcher of the Day: Richard Lovelady 2 IP 0 H 0 R 0 ER 0 BB 3 K 1-1 GO-FO 18p/15k
Saturday BPKC Pitcher of the Day: Gerson Garabito 6 IP 4 H 0 R 0 ER 3 BB 3 K 5-3 GO-FO 103p/59k
Sunday BPKC Pitcher of the Day: Charlie Neuweiler 5.2 IP 4 H 1 R 1 ER 3 BB 6 K 2-3 GO-FO 96p/60k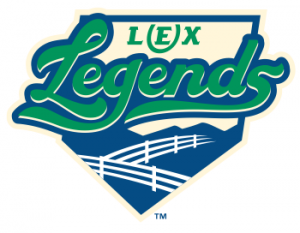 Friday Rome Braves 7 Lexington Legends 3
Saturday Lexington Legends 4 Rome Braves 2
Sunday Lexington Legends 6 Rome Braves 5
The Legends kept their winning ways going with a weekend series win over the Braves Low-A squad. During Friday's game, Carlos Hernandez made his return to the mound after missing a couple of starts and, despite striking out seven in five innings, wasn't quite as sharp as he had been, giving up a home run and four runs. The bullpen struggled behind him while the offense couldn't convert enough scoring opportunities in the loss. The next two games featured quality starting pitching and enough offense to get things done as Yefri Del Rosario earned his first win in the Royals organization on Saturday and Charlie Neuweiler followed him with a strong Sunday performance. Outfield Seuly Matias helped power the offense with this 30th home run during a weekend that saw him show a shorter swing and better contact. Catcher MJ Melendez finished the Sunday game by picking off the possible tying run at first base.
Seuly Matias: 6-11 3R, HR, 2 RBI, K, BB, SB
Kyle Isbel: 6-13 3R, 2b, 3b, 2 RBI, 2 SB
Charlie Neuweiler: 5.2 IP 4 H 1 R 1 ER 3 BB 6 K 2-3 GO-FO 96p/60k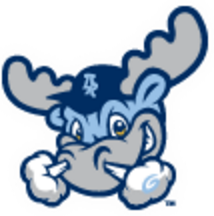 Saturday Gm 1 Wilmington Blue Rocks 1 Buies Creek Astros 0 F/7
Saturday Gm 2 Buies Creek Astros 3 Wilmington Blue Rocks 0 F/7
Sunday Wilmington Blue Rocks 7 Buies Creek Astros 2
The Carolina League's hottest team kept it going over the weekend with a pair of wins that positions themselves for a fourth consecutive series win with a victory on Monday. Starter Gerson Garabito gave the Rocks another quality start with the right-hander spinning six shutout innings while navigating four hits and three walks. The Rocks had just two hits in the game, but one of them was all it took with Rudy Martin's third home run of the season making the difference. During the second game of the doubleheader, Dan Tillo struggled with his control once again, walking six in just two innings in which he gave up all three runs in the game. The offense had just one hit in the game. After a pair of games in which the offense struggled, things got going again on Sunday with 10 hits and five walks. Leadoff man Blake Perkins walked three times and scored two runs while Emmanuel Rivera and Meibrys Viloria each scored once and drove in another. Shortstop Angelo Castellanos struck the big blow with a three run double in the sixth that broke a 4-2 game open. Starter Nolan Watson improved his record to 5-1 with five innings of one-run ball in the game.
Nolan Watson: 5 IP 5 H 2 R 2 ER 2 BB 4 K 4-3 GO-FO 92p/58k
Blake Perkins: 1-5 2R, 5 BB, 3 K, 1 CS
Emmanuel Rivera: 2-9 R, RBI, 2K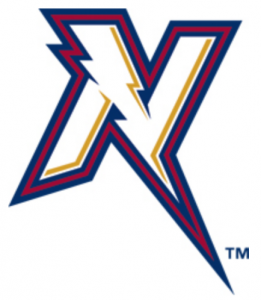 Friday NW Arkansas Naturals 10 Springfield Cardinals 0
Saturday Springfield Cardinals 7 NW Arkansas Naturals 6
Sunday Springfield Cardinals 5 NW Arkansas Naturals 4
The Naturals looked as if they were going to continue their winning ways on Saturday after a big Friday win only to watch the bullpen give the lead away. Starter Eric Skoglund struggled in the fifth inning himself with the rehabbing lefty allowing three runs in that frame to cut a 6-1 lead to 6-4. That lead stood up until the eighth when reliever Yunior Marte gave up a solo home run before Bryan Brickhouse was knocked around once again, giving up two runs (1 ER) on a solo home run and a double that scored on a Naturals error in the loss. The Friday game featured 14 hits including a pair of home runs by Xavier Fernandez and Kort Peterson that accounted for five of the ten runs. The Sunday game was more of the same with the Naturals taking a lead in the top of the ninth with a sac fly that scored Peterson. It didn't last though when lefty Cristian Castillo gave up a pair of solo home runs including the two-out walk-off blast by Randy Arozarena that gave the Cardinals the win.
Samir Duenez: 7-11 3R, 4-2b, 4 RBI, 2 Bb, K
Kelvin Gutierrez: 5-13 R, 2b, 6 RBI, 2 SB
Scott Blewett: 5 IP 7 H 3 R 3 ER 1 BB 6 K 2-4 GO-FO 92p/58k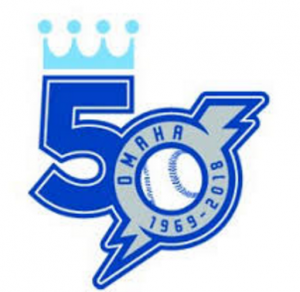 Friday Omaha Storm Chasers 15 Fresno Grizzlies 4
Saturday Fresno Grizzlies 3 Omaha Storm Chasers 2
Sunday Omaha Storm Chasers 5 Fresno Grizzlies 4 F/11
Omaha's offense exploded for 23 hits on Friday during a lopsided win. In addition to the 23 hits, the Chasers walked eight times with Nicky Lopez leading the way with five hits and a walk while scoring three runs and driving in another. Sunday's game featured considerably less offense with just four hits and a pair of runs early but starter Zach Lovvorn gave up single tallies in three different innings before the offense went silent in the loss. The Sunday game was a back and forth affair in which lefty Jake Kalish gave the Chasers another quality start, working six innings with three runs allowed on seven hits while striking out eight. It was Kalish's sixth quality start in eight chances for the club. After Donnie Dewees's fifth inning two run home run tied the game up earlier the Chasers were down again in the seventh when the club manufactured a run with a Elier Hernandez double moving Cam Gallagher to third where he would score from on Humberto Arteaga's forceout. The club would take the lead in the tenth on a  Nicky Lopez rbi triple before Fresno struck back with a run off Jake Newberry but a sac fly in the eleventh scored Terrance Gore and Newberry was able to strikeout the final two hitters of the night to secure the win. The Chasers have won five of six on their seven game roadtrip and will send Trevor Oaks out Monday in an attempt to secure the series with Fresno.
Nicky Lopez 7-11 3R, 2-2b, 3b, 2 RBI, BB
Elier Hernandez 5-9 2R, 2b, 2 RBI, 2BB
Jake Kalish 6 IP 7 H 3 R 3 ER 0 BB 8 K 2-4 GO-FO 95p/68k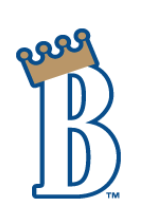 Friday Kingsport Mets 8 Burlington Royals 0
Saturday Burlington Royals 4 Kingsport Mets 3
Sunday Kingsport Mets 7 Burlington Royals 6
The Royals starters were unable to hold their own with even Austin Cox lasting just a couple innings during Saturday's game. The best performance of the weekend came from Malcolm Van Buren in the group with seven strikeouts in five innings but the righty took the loss with three runs given up. Saturday's game was led by Chris Hudgins with a two-run home run and another run scored by the catcher while the bullpen tossed seven-plus innings of one-run ball to earn the win. Starter Elvis Luciano gave up a pair of three run innings in his five and two-thirds innings as the right-hander walked two and gave up five hits. The offense came up one run short thanks to a 1 for 11 effort with runners in scoring position.
Eric Cole: 4-10 R, 2-2b, RBI, 2BB, 3 SB
Juan Carlos Negret: 1-10 2 BB, 3 K
Malcolm Van Buren: 5 IP 3 H 3 R 3 ER 3 BB 7 K 4-2 GO-FO 82p/50k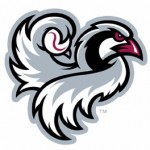 Friday Orem Owls 13 Idaho Falls Chukars 12
Saturday Ogden Raptors 13 Idaho Falls Chukars 3
Sunday Ogden Raptors 20 Idaho Falls Chukars 19
Wow, that's some horrible pitching this weekend for the Chukars with 13 runs or more given up in each game. All three starters gave up at least six runs with Jon Heasley giving up 10 on Sunday. The bullpen didn't fare any better and the offense scored plenty in Friday and Sunday's games if not for the atrocious pitching.
Jose Caraballo: 5-16 5R, 2-2b, 3b, HR, 8 RBI, 3K
Chase Vallot: 6-14 3R, 2-2b, HR, 6 RBI, 7K
Reed Rohlman: 6-11 5R, 2-2b, 2 RBI, 5 BB, CS
Friday Boxscores
Saturday Boxscores
Sunday Boxscores
Monday Probables
W
L
ERA
WHIP
Omaha
Trevor Oaks
7
4
2.05
1.19
NW Arkansas
Foster Griffin
5
12
5.66
1.54
Lexington
Jackson Kowar
0
1
10.13
2.25
Idaho Falls
J.C. Cloney
7
0
2.28
1.06