HR Roll Call: Kort Peterson (13), Cal Jones (6)
BPKC Hitter of the Day: Kort Peterson 3-3 HR, 2b, RBI, BB
BPKC Pitcher of the Day: J.C. Cloney 6.2 IP 4 H 1 R 1 ER 3 BB 8 K 5-3 GO-FO 99p/60k
Transaction – Ryan O'Hearn called up from the Omaha Storm Chasers

Hagerstown Suns 6 Lexington Legends 5
It's been small improvements in each start for the 1st round pick Jackson Kowar as the right-hander has tossed an additional inning each of his last two times outs. The right-hander gave up a solo home run in the second inning after retiring the first five hitters he faced and then allowed three hits and a run in the fourth frame. The most surprising thing so far has been the right-hander's lack of strikeouts with just one in this outing and just four in nine and one-third innings since joining the team. The Legends tied the game up in the sixth with an RBI groundout from Cristian Perez and an pRBI double by Nick Pratto. That tie didn't last when Garrett Davila gave up a two-run home run in the bottom half of the inning to put the Legends back behind. A couple more runs of insurance in the eighth dug a deeper hole for Lexington that they nearly dug out of with a three-run ninth that featured a Cal Jones two-run home run but they fell short with Kyle Isbel's strikeout with the tying run left on second.
Seuly Matias: 1-4 R
MJ Melendez: 2-4 R
Kyle Isbel: 2-5 R, K, SB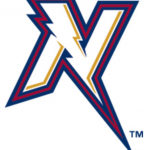 NW Arkansas Naturals 3 Arkansas Travelers 2
Starter Foster Griffin gave the Naturals another solid start while the offense gave the lefty his third consecutive winning decision. Spreading out seven hits and a pair of walks in five and two-thirds innings with three strikeouts and seven groundouts. A Kort Peterson solo home run and an RBI groundout by Samir Duenez gave NW Arkansas a 2-0 lead. After Arkansas scored in the third an error by their defense in the fifth allowed NW Arkansas to regain their two run advantage. An inning later Griffin ran into trouble, giving up a pair of two out hits to cut into the lead but reliever Pedro Fernandez got them out of the inning with the lead intact. From there Fernandez would toss two more scoreless innings before handing off to Andres Machado who tossed a scoreless ninth for the save.
Foster Griffin: 5.2 IP 7 H 2 R 2 ER 2 BB 3 K 7-5 GO-FO 93p/62k
Erick Mejia: 2-3 R, BB, SB
Pedro Fernandez: 2.1 IP 1 H 0 R 0 ER 0 BB 3 K 1-1 GO-FO 30p/23k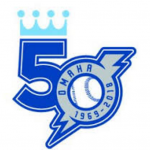 Fresno Grizzlies 5 Omaha Storm Chasers 3
Starter Trevor Oaks ran into a bit of early trouble before finding his groove. The PCL's ERA leader gave up single tallies in the first two innings before a three-run third tagged him for five runs to start the game. The Chasers had a three-run third inning themselves with a two-run Frank Schwindel double providing the runs for the visitors. Those would be the final runs for the Chasers though as the Astros Triple-A squad shut them down the rest of the way to secure the series split.
Nicky Lopez: 0-3 R, BB
Frank Schwindel: 2-4 R, 2b, 2 RBI, 2K
Trevor Oaks: 5 IP 8 H 5 R 5 ER 1 BB 5 K 4-2 GO-FO 94/57k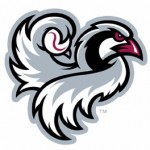 Idaho Falls Chukars 7 Orem Owlz 1
After the Chukars gave up 46 runs this weekend, they turned to their ace in lefty J.C. Cloney. The former Arizona Wildcat starter was up to the task for Idaho Falls, working six and two-thirds innings while allowing just a run on four hits while striking out eight to lead the club to a much needed win. The offense capably backed him up with a pair of multi-run innings, scoring three in the fourth and four more in the ninth with Reed Rohlman leading the charge with a pair of doubles and three runs driven in.  Those runs would be plenty after a pair of relievers tossed the final innings scoreless to secure the win.
Reed Rohlmann: 2-5 R, 2-2b, 3 RBI
Hunter Strong: 2-3 R, 2 RBI, BB
Jared Hellinger: 1.1 IP 1 H 0 R 0 ER 0 BB 3 K 19p/15k
Tuesday Probables
W
L
ERA
WHIP
NW Arkansas
Luis Lugo
0
1
****
***
Wilmington
Andres Sotillet
7
6
4.00
1.38
Lexington
Daniel Lynch
2
0
1.78
1.14
Burlington
Josh Dye
0
2
4.50
1.38
Idaho Falls
C.J. Eldred
3
2
5.98
1.38