HR Roll Call: Seuly Matias (31), Nick Pratto (8)
BPKC Hitter of the Day: Nick Pratto 2-3, 2R, HR, 2b, 2 RBI, BB
BPKC Pitcher of the Day: Luis Lugo 6.2 IP, 5 H, 2 R, 2 ER, 1 BB, 5 K, 6-4 GO-FO, 96p/61k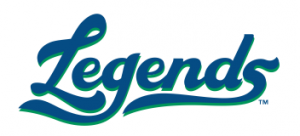 Lexington Legends 4, Hagerstown Suns 1
The Legends received a pair of home runs from their prospect tandem of Seuly Matias and Nick Pratto while three different pitchers limited the opponent to just one run. In the first inning, Pratto drew a two out walk and scored on the very next pitch that Matias drove 359 feet out to left for his 31st home run of the season. Those two runs were enough for Daniel Lynch as the lefty worked around five hits and a walk, allowing just a run while on the hill. The game was 2-1 into the eighth inning when Nick Pratto connected on his first home run since May 24th, a two run blast that gave the Legends a 4-1 lead. Those two insurance runs would prove to be plenty for Danny Hrbek and Tad Ratliff as the two righties would follow Lynch with four innings of scoreless baseball.
MJ Melendez: 2-4, 3b, 2 K, 1-1 CS/Att
Seuly Matias: 1-3, HR, 2 RBI, BB, K
Daniel Lynch: 5 IP, 5 H, 1 R, 1 ER, 1 BB, 4 K, 3-5 GO-FO, 56p/35k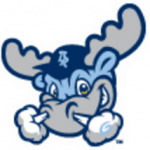 Buies Creek Astros 7, Wilmington Blue Rocks 2
Wilmington dropped the first game of their series with Buies Creek as the teams danced around a short rain delay on Tuesday. Prior to the rain delay in the third inning, the Astros got a pair of runs off starter Andres Sotillet with four hits in that inning. Reliever Carter Hope took over after the delay and didn't do much better, giving up three runs on three hits in the fifth. A couple of more runs would come across against the Rocks bullpen all while the offense struggled to get much going, getting just a pair of RBI hits by Gabriel Cancel and Emmanuel Rivera in the 7-2 loss.
Gabriel Cancel: 1-5, RBI
Emmanuel Rivera: 2-5, RBI
Travis Jones: 2-4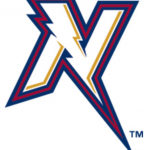 NW Arkansas Naturals 8, Arkansas Travelers 4 – F/12
The Naturals scored a pair of runs in the first before going dormant until the 10th inning. In fact, from a third inning when Jecksson Flores connected on a leadoff single until the ninth when Samir Duenez drew a walk, the Naturals had 19 consecutive hitters retired. Starter Luis Lugo did his best to keep the Naturals ahead, tossing four consecutive scoreless before allowing a run in the fifth. The lead was held until the seventh when a leadoff single came in on Lugo's line when reliever Gabe Speier gave up a two-out single, tying the game up 2-2. The game would stay tied until extra innings where the two teams would exchange runs in the tenth and eleventh innings. In the twelfth the Naturals would bust the game open, scoring four runs with three extra-base hits and a wild pitch. Outfielder Kort Peterson tripled to give NW Arkansas the first run before back-to-back doubles by Anderson Miller and Nick Heath tacked on two more to build a lead too large for the Travelers to overcome.
Khalil Lee: 1-5, 2 R, 2b, BB
Kort Peterson: 3-5, R, 3b, 2 RBI
Anderson Miller: 2-5, R, 2b, RBI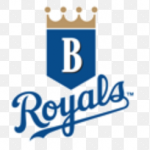 Burlington Royals 6, Pulaski Yankees 4 – F/10
Left-hander Josh Dye gave up a three-run home run to put Burlington behind before the rain delayed this one. After the rain disappeared reliever Bryar Johnson took over, preventing the Yankees from getting a hit in his four innings despite five walks allowed. The South Carolina born right-hander struck out five despite struggling with the zone. While the bullpen was keeping the Yankees off the board, a pair of hits in the seventh by Matt Morales and Eric Cole allowed Burlington to tie the game up. That score remained until the tenth when the Royals plated three runs on a Michael Emodi double and a pair of singles by Brhet Bewley and Jose Marquez. Reliever Kyle Hinton allowed only the free runner to score in the bottom half of the inning to secure the win for Burlington.
Eric Cole: 2-5, 2b, RBI
Michael Emodi: 2-4, R, 2b, RBI
Bryar Johnson: 4 IP, 0 H, 0 R, 0 ER, 5 BB, 5 K, 2-4 GO-FO, 76p/41k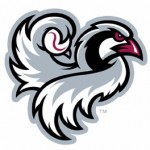 Idaho Falls Chukars 15, Orem Owlz 11
The Chukars and Owlz game was your typical Pioneer League shootout with Idaho Falls jumping out to a huge 14-1 lead. Normally a 14-1 lead would lead to a snoozefest, but this is the Pioneer League and the Chukars have the league's second-worst pitching staff. After three no-hit innings to start his outing C.J. Eldred struggled, giving up eight runs over the next 2.1 innings to see his lead shrink. The bullpen would give up three more runs to cut the lead to four after a couple errors allowed Idaho Falls to score. Reliever Jordan Floyd was able to toss a scoreless ninth to secure the win. Only Angel Medina failed to get a hit in the Idaho Falls lineup while Chase Vallot contributed three doubles and four runs driven in.
Tyler James: 2-5, 2 R, RBI, BB, 3 SB
Reed Rohlman: 2-3, 3 R, 3b, 4 RBI, BB
Hunter Strong: 2-5, 3 R, 2b, BB
Wendesday Probables
W
L
ERA
WHIP
Omaha
Jon Dziedzic
5
8
3.92
1.31
NW Arkansas
Jace Vines
3
9
5.30
1.59
Wilmington
Gerson Garabito
5
6
3.51
1.35
Lexington
Carlos Hernandez
6
5
3.48
1.24
Burlington
Marcelo Martinez
1
3
3.00
1.12
Idaho Falls
Kris Bubic
0
1
5.73
1.91