HR Roll Call: Samir Duenez (7)
BPKC Hitter of the Day: Samir Duenez 3-4 2R, 2b, HR, 4 RBI
BPKC Pitcher of the Day: Yefri Del Rosario 6 IP 4 H 0 R 0 ER 1 BB 2K 6-3 GO-FO 86p/58k
Transactions – Eric Skoglund assigned to Omaha for rehab.

Lexington Legends 4 Lakewood BlueClaws 0
After earning his first win of the season last time out, starter Yefri Del Rosario turned out a quality start for the Legends. Working six innings scoreless, Del Rosario was able to scatter four hits and a walk despite just two strikeouts. Outfielder Kyle Isbel paced the Legends offense in backing the starter, scoring a run in the fourth after a single before singling in a run in the fifth and doubling in a run in the seventh to account for three of the four Legends runs. Right-hander Janser Lara was dominant in relief with three strikeouts in two innings before Garrett Suchey tossed a scoreless ninth.
Kyle Isbel: 4-5, R, 2-2b, 2 RBI
Jeison Guzman: 2-4 K
Janser Lara: 2 IP 0 H 0 R 0 ER 0 BB 3 K 2-2 GO-FO 31p/22k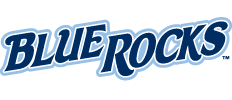 Buies Creek Astros 4 Wilmington Blue Rocks 3
The Rocks received another quality start from Gerson Garabito on Thursday night to place his squad in good position to earn a win. For the Dominican born Garabito it was his seventh start in a row of two or fewer runs and his tenth quality start this season. After working five scoreless innings to start his night the righty ran into some troubles in the sixth, walking a pair and giving up two singles to score the run against him. The Rocks offense scored single runs in the second, fourth and eighth innings to build what looked like a big enough lead into the ninth. Unfortunately, in that ninth inning, reliever Tyler Zuber couldn't keep the opponent off the board, loading the bases and giving up a walk-off bases-clearing double to hand the Rocks a defeat.
Gerson Garabito: 6 IP 5 H 1 R 1 ER 2 BB 6 K 4-4 96p/53k
Emmanuel Rivera: 3-3 2b, RBI, BB
Gabriel Cancel: 2-5 2R, 2b, 2K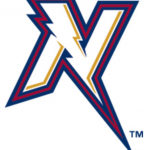 NW Arkansas Naturals 9 Springfield Cardinals 1
Six scoreless innings from Emilio Ogando and plenty of hits from the middle of the order built a large lead for the Naturals. Six hits by the 2-3-4 hitters of Samir Duenez, Kelvin Gutierrez and Kort Peterson led to the threesome scoring six of the clubs nine runs. It was Peterson's fourth consecutive multihit game as the right fielder connected on a double and a triple to give him seven extra-base hits in those games. The Naturals starter worked around four hits and three walks while managing to keep Springfield off the scoreboard. After a three-hit night last night Duenez put three more on the board in this one, including a smash to right for his second home run since coming off the DL.
Kort Peterson: 2-4 2R, 2b, 3b, RBI, 2K
Kelvin Gutierrez: 2-3 2R, BB, SB (7)
Jecksson Flores: 2-4 2R, SB (17)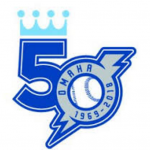 Las Vegas 51s 6 Omaha Storm Chasers 3
Things didn't go too great in Eric Skoglund's rehab appearance in Omaha as the left-hander gave up a pair of home runs early before being carted off late. Former Royals infielder Christian Colon hit the first home run in the second inning before Bryce Brentz followed with a two-run shot that same inning. After a scoreless third, the left-hander tried to retrieve a bunt single, twisting his ankle in the process to the point where he needed to be carted off. After Skoglund was forced out, Josh Staumont had to replace him, giving up a double and a sac fly to allow two runs in. The Chasers offense scored three runs but couldn't come all the way back with six hits on the night.
Frank Schwindel: 1-4 R, 2b, 3K
Cam Gallagher: 0-2 2BB, K
Elier Hernandez: 1-4 K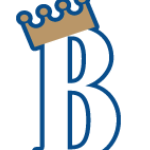 Pulaski Yankees 13 Burlington Royals 7
A difficult pitching night for the Royals as three different pitchers gave up multiple runs. Starter Yerelmy Garcia coming off an outstanding start last time out was knocked around for a pair of home runs and five runs total in five innings. The offense tried to keep pace, connecting on 13 hits including three from Freddy Fermin and Rafael Romero but the squad went just 4 for 18 with runners in scoring position to be limited to the seven runs in the loss.
Eric Cole: 1-3 R, 3 BB
Juan Carlos Negret: 0-3 RBI, BB, 2K
Jose Marquez: 2-5 R, RBI, 2K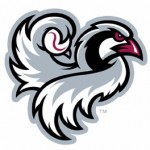 Grand Junction Rockies 8 Idaho Falls Chukars 6
The Chukars grabbed an early lead in this one with a pair of first inning runs on Jose Caraballo's double. From there the club attempted to hang onto the lead, getting five innings of four run ball by Connor Mayes. The Chukars held a 6-4 lead after an insurance run in the seventh as the team collected 13 hits including four doubles but that would not be enough as the defense and reliever Jaret Hellinger struggled in the ninth. The left-handed reliever gave up three hits, a walk and the defense and shortstop Offerman Collado committed a fielding error as part of a four run inning that would put the Chukars behind by two runs and ultimately hand them the loss.
Nathan Eaton: 2-5 R, 2b, 2 RBI
Jose Caraballo: 2-4 R, 2b, 2 RBI, BB
Daniel Duarte: 3 IP 3 H 0 R 0 ER 0 BB 2 K 5-1 GO-FO 24p/13k
Friday Probables
W
L
ERA
WHIP
Omaha
Arnaldo Hernandez
9
4
3.98
1.46
NW Arkansas
Scott Blewett
5
6
5.65
1.61
Wilmington
Dan Tillo
3
3
4.44
1.43
Lexington
Charlie Neuweiler
2
1
3.43
1.29
Burlington
Malcolm Van Buren
0
3
6.05
1.71
Idaho Falls
Jon Bowlan
1
3
7.07
1.75