HR Roll Call Frank Schwindel (20), Donnie Dewees (7), Nicky Lopez (6), Ramon Torres (4), Kelvin Gutierrez (8)
BPKC Hitter of the Day Donnie Dewees 4-5 HR, 2b, 4 RBI
BPKC Pitcher of the Day Jon Heasley 5 IP 3 H 2 R 1 ER 1 BB 4 K 6-2 GO-FO 55p/42k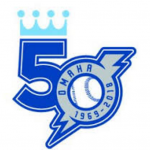 Las Vegas 51s 12 Omaha Storm Chasers 11
A home run derby broke out at Werner Park Friday night as the two teams combine for nine home runs in the game. Chasers starter Arnaldo Hernandez entered the game with seven home runs given up on the year and left with eleven as the right-hander got dinged for four blasts in four innings including three for two-run shots. In addition to the home runs the 51s hit seven doubles in the game including five off Hernandez during a 16 hit barrage that led to 12 runs. The Chasers countered with nine runs from the second through the fifth inning to draw close as they knocked out 16 hits of their own in the game but a scoreless streak left them down three runs into the ninth. After back to back home runs by Nicky Lopez and Billy Burns in the ninth pulled them with one Vegas got the final out to end the game.
Nicky Lopez 2-4 2R, HR, RBI, BB
Frank Schwindel 3-6 2R, 2-2b, HR, 2 RBI
Donnie Dewees 4-5 2b, HR, 4 RBI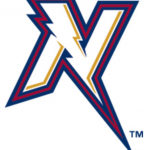 NW Arkansas Naturals 6 Springfield Cardinals 3
The Naturals Scott Blewett gave his club a quality start with six innings of three-run pitching (2 ER). For much of the season, it has been a struggle for Blewett as he's had trouble getting out hitters from either side with both hitting above .300 against him prior to this game. During this one, though the right-hander was missing some bats, striking out a season hit eight while retiring the first eight hitters he faced on the night. Attacking the zone with first pitch strikes Blewett gave up a solo home run in the third inning before running into some trouble in the sixth. The Naturals offense quickly countered the home run in the third with a triple by Anderson Miller and a sacrifice fly before connecting on their own home run an inning later via Kelvin Gutierrez's opposite field home run. Three singles and Kort Peterson's throwing error helped plate two runs but a double play got Blewett out of the sixth prior to Gutierrez answering again with a rbi single. The bullpen made that lead hold up over the final three innings while the Naturals tacked on with another Gutierrez rbi single and Samir Duenez's rbi double for the final winning margin.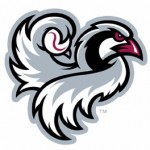 Grand Junction Rockies 3 Idaho Falls Chukars 1
A rare lack of offense for Idaho Falls led to a defeat Friday night. The two starting pitchers started the game with four scoreless innings before Chukars starter gave up two runs on a pair of doubles and a couple Idaho Falls defensive errors. An inning later Grand Junction expanded their lead with a run with another double, this time off reliever Domingo Pena. That 3-0 lead would prove too much for the Chukars offense that was limited to just a run on four hits in the loss.
Jose Caraballo 1-4 RBI
Tyler James 1-2 R, 2BB, K
Nick Hutchins 1-3 Bb, 2k
Saturday Probables
W
L
ERA
WHIP
Omaha
Zach Lovvorn
5
8
5.76
1.54
NW Arkansas
Foster Griffin
6
12
5.55
1.55
Wilmington Gm1
Dan Tillo
3
3
4.44
1.43
Wilmington Gm2
Nolan Watson
9
7
4.97
1.63
Lexington Gm1
Charlie Neuweiler
2
1
3.43
1.29
Lexington Gm2
Jackson Kowar
0
1
7.71
1.93
Burlington Gm1
Malcolm Van Buren
0
3
6.05
1.71
Burlington Gm2
Austin Cox
1
1
3.09
1.20
Idaho Falls
J.C. Cloney
8
0
2.16
1.06