HR Roll Call Luis Villegas (4), Nick Pratto (9)
BPKC Hitter of the Day Isaiah Henry 2-4 2R, 3b, RBI, BB, K
BPKC Pitcher of the Day Nolan Watson 6 IP 3 H 1 R 0 ER 0 BB 4 K 3-6 GO-FO 72p/49k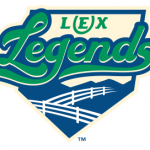 Gm1 Lakewood BlueClaws 3 Lexington Legends 2 F/10
Gm2 Lakewood BlueClaws 1 Lexington Legends 0 F/8
The Legends offense struggled in their two-game sweep at the hands of the Phillies Low-A club on Saturday night. With just eight combined hits in 18 innings of action the Legends normally potent offense managed just two runs in the two games with Nick Pratto connecting on his ninth home run in the first game and Cal Jones driving in the other run, both in the fourth inning of game one. With a lack of offense, Charlie Neuweiler took a no-decision despite setting a career high with nine strikeouts, allowing two runs in six innings with two runs allowed on four hits and a pair of walks. The Legends took a loss in the first game when their offense failed to score the free runner in the eighth and ninth innings, taking the loss in the ninth when Lakeland scored on a sac fly. During game two 1st round pick Jackson Kowar was more effective than he had been previously, working three and two-thirds innings without a run allowed. The right-hander worked primarily with his four-seam fastball that was registering 95-98 mph on the scoreboard (typically hot 1-2 mph) while mixing in approximately 10 other secondary offerings on his 67 pitches. The former Gators pitcher walked three hitters while striking out three against one hit allowed. Like the first game, this one went to extras where the Legends failed to score in the eighth and Lakewood walked it off with a sacrifice fly in the eighth.
Charlie Neuweiler 6 IP 4 H 2 R 2 ER 2 BB 9 K 3-2 GO-FO 87p/56k
Jackson Kowar 3.2 IP 1 H 0 R 0 ER 3 BB 3 K  4-1 GO-FO 67p/39k
Nick Pratto 3-7 HR, RBI, K, CS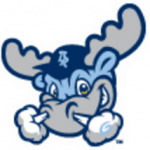 Gm 1 Frederick Keys 2 Wilmington Blue Rocks 1
Gm 2 Wilmington Blue Rocks 4 Frederick Keys 2
The Rocks Dan Tillo has struggled with his control recently, walking four or more five times since June 12th including six walks last start. With that trouble, Tillo quickened his pace and went more on the attack this time out instead of nibbling. With that, the lefty was able to toss six innings with just a run allowed on seven hits and a pair of walks. Despite Tillo's work, Wilmington was tied through seven innings as the only run provided by the offense was via a D.J. Burt rbi single. The game went to extras where a double off Anthony Bender scored the free runner before the Rocks went scoreless to drop the game. Game two was a little different for Wilmington as the offense was a tad more lively with nine hits and four runs with four different Rocks driving in runs. Starter Nolan Watson gave his squad his fourth quality start in five tries with just an unearned run allowed in six innings. The right-hander gave up just a first-inning single before a pair of singles sandwiched around a wild pitch and a passed ball helped score an unearned run in the sixth for his only run allowed. Reliever Julio Pinto gave up a run in the ninth before getting the final out to secure the win. The Rocks have a three-game lead in the division at the end of play on Saturday.
Dan Tillo 6 IP 7 H 1 R 1 ER 2 BB 5 K 5-3 GO-FO 101p/63k
Brewer Hicklen 2-5 R, 2-2b, BB, SB
D.J. Burt 2-7 2 RBI, 3K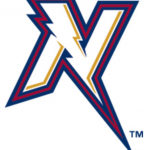 Saturday NW Arkansas Naturals 1 Springfield Cardinals 0
The Naturals won a pitching duel on Saturday behind a resurgent Foster Griffin. After carrying a near eight-run earned run average during May and June Griffin has found himself his last four starts out including this one. Matching Springfield starter Evan Kruczynski with scoreless inning the lefty was doing what he did last year, mixing and matching while creating groundball outs. Striking out six hitters with 61 strikes on 93 pitches the lefty worked around seven hits and a pair of walks over seven shutout innings. Scoreless into the Naturals put the only run on the board with a two-out triple by Jecksson Flores prior to a rbi single by Samir Duenez. That proved to be the winning run with Griffin and reliever Pedro Fernandez shutting out the Cardinals offense.
Samir Duenez 1-3 RBI
Jecksson Flores 2-4 R, 3b, SB (19)
Pedro Fernandez 2 IP 0 H 0 R 1 BB 2 K 1-1 GO-FO 23p/12k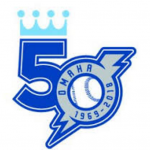 Salt Lake Bees 4 Omaha Storm Chasers 3
The Chasers struggled to score runners in scoring position, going 1 for 7 on Saturday night in a narrow loss. The Angels Triple-A squad didn't do much better (2 for 7) but got some help with a Sam Selman wild pitch scoring a run in the eighth which ended up making the difference in the game. After pulling within a run and placing the tying run at third base with one out, Donnie Dewees grounded into a double play to end the rally and ultimately hand the Chasers a defeat after a 1-2-3 ninth.
Nicky Lopez 0-4 R, BB, 2K, CS
Frank Schwindel 2-4 R, 2b
Zach Lovvorn 6 IP 4 H 2 R 2 ER 3 BB 4 K 2-2 GO-FO 53p/33k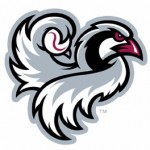 Idaho Falls Chukars 4 Grand Junction Rockies 3
Despite being limited to just four hits the Chukars were able to give J.C. Cloney his ninth win of the season thanks to a couple of errors by Grand Junction. The Pioneer League's best pitcher lowered his ERA to 1.93 with six scoreless innings while scattering five hits and a walk over six innings. Idaho Falls scored a run in the first after a single by Tyler James, an errant pickoff moved him to second and a pair of groundouts brought him around. That score remained until the sixth when an error and a pair of wild pitches helped tack on an additional two runs following a triple and a rbi single by Kyle Kasser. Infielder Nathan Eaton walked, stole second and moved to third on an errant throw by the pitcher before scoring on a wild pitch. Reliever Stephen Greenlees struggled in the in the seventh, allowing three runs on three hits and walk before Jose Ramirez bailed him out and tossed the final two innings scoreless to secure the save.
J.C. Cloney 6 Ip 5 H 0 R 0 ER 1 BB 5 K 5-4 GO-FO 86p/58k
Tyler James 1-3 R
Andres Martin 2-3 R, 3b
Sunday Probables
W
L
ERA
WHIP
Omaha
Jake Kalish
7
6
3.99
1.24
NW Arkansas
Luis Lugo
0
1
6.14
1.50
Wilmington
Andres Sotillet
7
7
4.06
1.39
Lexington
Daniel Lynch
3
0
1.78
1.15
Burlington Gm 1
Malcolm Van Buren
0
3
6.05
1.71
Burlington Gm 2
Austin Cox
1
1
3.09
1.20
Idaho Falls
CJ Eldred
4
2
6.65
1.41