HR Roll Call: Kelvin Gutierrez (9), Manny Olloque (7), Nathan Eaton (3)
BPKC Hitter of the Day: Kelvin Gutierrez 2-5 HR, 2 RBI
BPKC Pitcher of the Day: Daniel Lynch 5 IP 3 H 1 R 0 ER 2 BB 7 K 2-3 GO-FO 80p/54k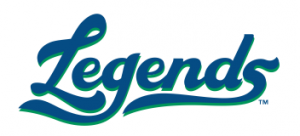 Lexington Legends 5 Lakewood BlueClaws 1
First-round pick Daniel Lynch kept the good vibes going on Sunday as the lefty twirled five innings with just an unearned run against him. Working five innings on 80 pitches, Lynch put away seven hitters via strikeout while spreading around the three hits and a pair of walks. The unearned run in the bottom of the fifth put Lexington down 1-0 but they quickly countered with a pair of singles in the sixth and an MJ Melendez sacrifice fly to tie it up. A second sac fly off the bat of Cal Jones broke the tie in the seventh before a three-run ninth broke the game open and salvaged a split in the series for Lexington.
Jeison Guzman: 1-3 2R, 2b, BB, SB (11)
Janser Lara: 2 IP 1 H 0 R 0 ER 1 BB 2 K 2-3 GO-FO 45p/28k
Ricky Aracena: 2-4 R, RBI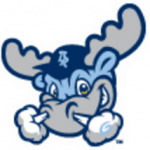 Frederick Keys 6 Wilmington Blue Rocks 0
The Rocks were shut down on offense during Sunday's game while starter Andres Sotillet struggled in defeat. The right-handed pitcher failed to strike out a hitter over five innings while giving up nine hits and five runs. The offense managed just four hits while going 0 for 6 with runners in scoring position in the loss. Reliever Justin Mitchell encountered a brutal injury to his plant leg while making a pitch needing to be carted off and put his leg in an air cast on removal.
Blake Perkins: 1-3 BB, K, SB (24)
Meibrys Viloria: 1-4 2b
Carter Hope: 2 IP 0 H 0 R 0 BB 2 K 4-0 GO-FO 17p/12k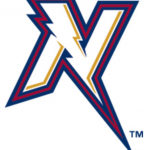 NW Arkansas Naturals 5 Springfield Cardinals 4
The Naturals fell behind 4-1 after a three-run fifth inning off starter Luis Lugo. From there, reliever Yunior Marte shut the door and the offense started a comeback with a Kelvin Gutierrez solo home run in the sixth. An inning later Erick Mejia and Samir Duenez drove in runs with a pair of singles to tie it up. After Marte's two and one-third scoreless innings he handed the game off to Walker Sheller who continued on the effort with two more scoreless. Into the bottom of the ninth with the game tied 4-4, a balk moved Erick Mejia into scoring position which allowed Gutierrez to drive home the walk-off run with an opposite-field single that secured the sweep for NW Arkansas.
Samir Duenez: 1-4 RBI, BB
Yunior Marte: 2.1 IP 0 H 0 R 0 ER 0 BB 3 K 2-2 GO-FO 26p/16k
Anderson Miller: 2-4 R, 2b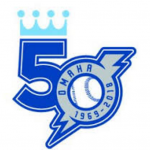 Salt Lake City Bees 6 Omaha Storm Chasers 0 
The Chasers offense went missing with just three hits in their shutout loss to Salt Lake. It was the fourth straight home loss for Omaha as starter Jake Kalish gave up three runs in five innings on six hits and a pair of walks. The lefty managed four strikeouts in five innings but a two run double by Matt Thaiss broke the tie before Taylor Ward's brought Thaiss in. Relievers Josh Staumont and Richard Lovelady were tagged for three more runs late while the offense couldn't get anything going. For Lovelady, the two ninth-inning runs on four hits were the first run he has allowed since July 1st. Chasers first baseman Frank Schwindel increased his hit streak to 13 games with a double and a single, he's hit .397/.417/.845 during that stretch.
Frank Schwindel: 2-3 2b
Donnie Dewees: 1-3
Nicky Lopez: 0-4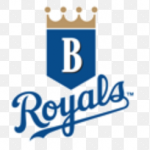 Gm1 Burlington Royals 4 Princeton Rays 3
Gm2 Princeton Rays 2 Burlington Royals 1
Lefty Marlin Willis kept the Rays off the board for three innings following starter Austin Cox's four innings which allowed the Royals offense to come back for a win. Trailing 3-2 after three innings, Jose Marquez connected on his second double of the game in the fourth inning to drive in catcher Michael Emodi to tie things up. An inning later it was Emodi's double that placed him in position to score for the third time in the game to take a 4-3 lead and earn the win. The offense couldn't get much going in the second game which ruined a solid outing by starter Elvis Luciano who worked six innings with just two runs allowed on a solo home run and a Wander Franco rbi triple in the sixth. The only run that scored for the Royals came via a sac fly by Jackson Lueck to drive in Marquez during a three-hit offensive effort.
Jose Marquez: 3-6 R, 2-2b, 2 RBI, K
Marlin Willis: 3 IP 3H 0 R 0 ER 0 BB 3K 2-2 GO-FO 69p/47k
Elvis Luciano: 6 IP 4H 2 R 2 ER 1 BB 3 K 11-3 GO-FO 66p/46k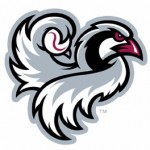 Grand Junction Rockies 5 Idaho Falls Chukars 1 
The bullpen and a lack of offense made a mess of C.J. Eldred's quality start. The former Hawkeye right-hander worked seven innings around six hits, allowing just one run in the fifth inning on a leadoff triple and a rbi single. That tied the game after Nathan Eaton's first-inning home run but that would be the last run Idaho Falls would score. The Rockies piled on late to hand Idaho Falls the loss with a run off Jackson Klein in the eighth and three more off Jordan Floyd in the ninth.
Nathan Eaton: 3-4 HR
C.J. Eldred: 7 IP 6 H 1 R 1 ER 1 BB 4 K 8-4 GO-FO 87p/62k
Andres Martin: 1-4 SB
Monday Probables
W
L
ERA
WHIP
Omaha
Trevor Oaks
7
5
2.39
1.22
Burlington
TBD