HR Roll Call: Paulo Orlando (7), Ramon Torres (6)
BPKC Hitter of the Day: Nick Pratto 3-5 R, 2b, RBI
BPKC Pitcher of the Day: Marcelo Martinez 6 IP 0 H 0 R 0 ER 2 BB 10 K 6-2 GO-FO 93p/67k

Lexington Legends 7 Asheville Tourists 6 F/11
Outfielder Seuly Matias was back in the lineup for the Legends on Tuesday after tweaking his back during a game on August 1st. With the outfielder's timing likely being off, his teammates had to carry the offensive load, in particular, Nick Pratto with the first baseman connecting on three hits, scoring a run and driving in another. Lexington built a 3-0 lead with single runs in the first, second and fourth innings. Starter Garrett Davila gave back two runs, tossing a wild pitch that scored a run in the fifth before a solo homer off him in the sixth. The teams would exchange runs over the next few innings with two runs by the Rockies Low-A squd in the seventh and a solo home run in the ninth allowing them to send it into extra innings. Again the two teams would exchange runs in the tenth with each squad scoring their free baserunner. In the eleventh inning catcher, Sebastian Rivero would pick off the lead runner at 3rd base to help end that inning without a run allowed. The catcher would again play a factor in the bottom of the inning as the free baserunner, moving to third on a sac bunt by Carlos Diaz before scoring on Kyle Isbel's sacrifice fly to center to walk the game off for the Legends.
Sebastian Rivero: 2-5 2R
Seuly Matias: 0-5 R, 3K
Cal Jones: 2-4 2R, RBI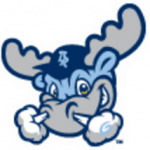 Salem Red Sox 7 Wilmington Blue Rocks 0
The Rocks were shut down in the first game of their series in Salem on Tuesday. Starter Ofreidy Gomez struggled mightily in his two innings to start, allowing six runs including his 10th home run allowed this year. The 6-0 deficit was too large for the offense to overcome as they mounted just six hits and three walks as they failed to threaten the three Red Sox pitchers.
Tyler Zuber: 1 IP 1 H 0 R 0 ER 0 BB 1 K 1-1 GO-FO 14p/11k
Gabriel Cancel: 2-4 2b
Emmanuel Rivera: 2-4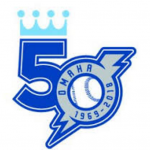 Omaha Storm Chasers 5 Salt Lake Bees 0
Newly acquired pitcher Jorge Lopez was efficient in finding his groove on Tuesday afternoon for the Storm Chasers. The former Brewers reliever making his second start for Omaha gave up just three singles and a walk. Backed by an Humberto Arteaga double in the second and a solo home run by Paulo Orlando in the fourth inning, Lopez found his own groove in that fourth, striking out six of the final nine hitters he would face in his five and two-thirds innings. With a getaway day and a day off tomorrow manager, Brian Poldberg let loose with the bullpen with five different relievers getting work in replace of Lopez to finish off the shutout with just three hits and a walk the rest of the way with the offense adding on additional runs including a Ramon Torres two-run home run.
Frank Schwindel: 1-4 R, RBI – 15 game hitting streak
Jorge Lopez: 5.2 IP 3 H 0 R 0 ER 1 BB 7 K 3-5 GO-FO 73p/50k
Jesse Hahn: 0.2 IP 1 H 0 R 0 ER 0 BB 2 K 17p/10k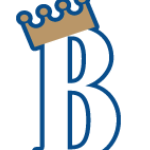 Burlington Royals 2 Danville Braves 1
For the second start in a row, left-hander Marcelo Martinez was absolutely dominant for Burlington. Striking out 10 or more for the third time this season he pounded the strikezone with 67 strikes on 93 pitches while earning six groundouts and 10 strikeouts. After allowing just one hit last time out, I Martinez kept the opponent hitless in this one while working around a pair of walks. The Royals scored a pair of runs in the second inning with a Freddy Fermin RBI double and a Braves that allowed Fermin to score. The no-hitter shutout lasted until the eighth inning when reliever Ted Cillis gave up a rbi single to Zack Soria to cut the lead in half but reliever Kyle Hinton worked a scoreless ninth to secure the win.
Juan Carlos Negret: 1-4 2K
Freddy Fermin: 2-4 R, RBI
Rhett Aplin: 2-4 R
Wednesday Probables
W
L
ERA
WHIP
NW Arkansas Gm1
Jace Vines
3
9
5.26
1.59
NW Arkansas Gm 2
Emilio Ogando
8
6
5.84
1.97
Wilmington
Gerson Garabito
5
6
3.41
1.34
Lexington
Yefri Del Rosario
2
5
4.59
1.45
Burlington
Yerelmy Garcia
2
1
4.5
1.19