HR Roll Call: Nick Dini (11), Travis Jones (7), Angelo Castellano (2), Juan Carlos Negret (7)
BPKC Hitter of the Day: Nick Dini 2-3 HR, 2 RBI
BPKC Pitcher of the Day: Emilio Ogando 6 IP 2 H 0 R 0 ER 0 BB 5 K 3-4 GO-FO 87p/55k 

Lexington Legends 4 Asheville Tourists 2
The Legends took down the third place Asheville Tourists for the second day in a row Wednesday afternoon. Starter Yefri Del Rosario gave them another quality start as the right-hander won his third straight decision. The right-hander worked six innings while allowing two runs on four hits, both coming in the fifth inning when he gave up three of those hits including a double and a triple. The Legends had built Del Rosario and early lead with a pair of RBI singles by Seuly Matias and Cristian Perez in the first two innings. Two innings later it was MJ Melendez driving in a run with a single and Nick Pratto quickly following with a single against the shift that pushed the advantage to 4-0. Lefty reliever Robert Garcia worked the final three innings scoreless to secure his first save of the season for Lexington and push their winning streak to three games.
Yefri Del Rosario: 6 IP 4 H 2 R 2 ER 1 BB 4 K 6-7 GO-FO 95p/67k
Seuly Matias: 2-3 RBI, HBP
MJ Melendez: 2-4 R, 2b, RBI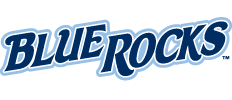 Wilmington Blue Rocks 6 Salem Red Sox 2
The Blue Rocks Gerson Garabito continued his string of good pitching while the Rocks offense slugged their way to a win. Eight different Wilmington hitters had at least one hit with Travis Jones and Angelo Castellanos each homering over the final two innings to add on three runs to their 3-2 lead. Wilmington used three different pitchers to limit Salem to just two runs with Garabito tossing his seventh straight start with two runs or less as he worked six innings with five hits and four walks allowed but used eight K's to limit the damage. Relievers Anthony Bender and Julio Pinto worked the final three innings scoreless with just a walk allowed in securing the win.
Gerson Garabito: 6 IP 5 H 2 R 2 ER 4 BB 8 K 4-4 GO-FO 100p/64k
Travis Jones: 1-4 HR, 2 RBI
Rudy Martin: 2-4 2-2b, RBI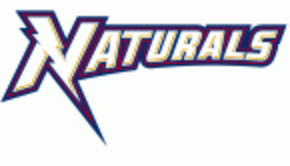 NW Arkansas Naturals 4 Midland RockHounds 3 Gm1
NW Arkansas Naturals 2 Midland RockHounds 0 Gm2
The Naturals swept a doubleheader over Midland to run their winning streak to six games. Game one featured the Naturals scoring four runs including two by Kelvin Gutierrez in the second through fourth innings. Those runs were enough with Jace Vines allowing two in his five innings before Gabe Speier and Andres Machado allowed a run over the final two innings. Lefty Emilio Ogando toss six shutout inning in game two with just two hits allowed with Samir Duenez and Jecksson Flores driving in runs with a pair of early singles to gain the lead and the eventual win.
Kelvin Gutierrez: 2-6 2R, 2K
Anderson Miller: 1-3 R, RBI, BB
Erick Mejia: 2-6 R, 2b, RBI, 2K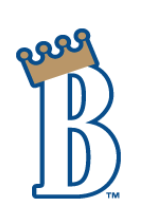 Danville Braves 2 Burlington Royals 1
Starter Yerelmy Garcia got off to a slow start, allowing back to back one out singles before a double and a sacrifice fly that pushed two Danville runs across. From there the right-hander found a groove, retiring 17 of the final 18 hitters he would face while tossing just 60 pitches on the evening. Those two runs stood up as the Royals offense failed to score, going 0 for 6 with runners in scoring position and getting their only run on a Juan Carlos Negret ninth inning solo home run.
Juan Carlos Negret: 1-4 HR
Brhet Bewley: 2-2 BB, CS
Freddy Fermin: 1-3 BB
Thursday Probables
W
L
ERA
WHIP
Omaha
Arnaldo Hernandez
9
5
4.51
1.50
NW Arkansas
Scott Blewett
6
6
5.59
1.59
Wilmington
Dan Tillo
3
3
4.28
1.44
Lexington
Charlie Neuweiler
2
1
3.38
1.25
Burlington
Malcolm Van Buren
0
3
6.05
1.71
Idaho Falls
TBD