HR Roll Call: Ramon Torres (6), Cristian Perez (3), Chase Vallot (10), Angel Medina (3)
BPKC Hitter of the Day: Jecksson Flores 4-5 2R, 3b, 2 RBI, SB (21)
BPKC Pitcher of the Day: Jon Dziedzic 6 IP 5 H 0 R 0 ER 1 BB 2 K 6-9 GO-FO 94p/54k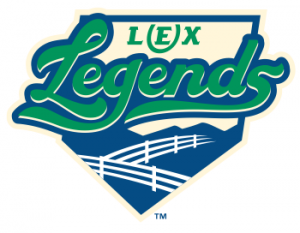 Asheville Tourists 6 Lexington Legends 3
Starting pitcher Charlie Neuweiler had his first rough outing as a member of the Lexington pitching staff as the right-hander got knocked for a pair of home runs in the third inning. After two scoreless innings, Neuweiler ran into some trouble with a walk, a steal, and an RBI single to put Asheville up 1-0. A second walk came in front of a three-run home run that quickly put him down 4-0. A second blast that went over 420 feet came off the bat of the next hitter and Neuweiler's night was over after finishing off the inning. The Legends countered with a two-run home run by Cristian Perez but missed other opportunities to be limited to three runs in the loss.
Charlie Neuweiler: 3 IP 4 H 5 R 5 ER 2 BB 4 K 3-2 GO-FO 73p/44k
Janser Lara: 3 IP 2 H 0 R 0 ER 2 BB 5 K 1-3 GO-FO 58p/34k
Kyle Isbel: 2-4 R SB (7)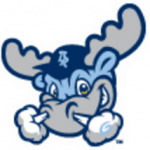 Wilmington Blue Rocks 6 Salem Red Sox 5
The Rocks lineup went to work Thursday night, connecting on 12 hits while walking three times. The offense was needed after starter Dan Tillo struggled with walks again with five free passes and six hits allowed to give up five runs (4 ER) in five innings. Trailing 4-2 in the fifth, Meibrys Viloria doubled in a pair of runs to tie the game up. An inning later they trailed again but countered with an Angelo Castellano single to bring in Rudy Martin after his triple. A seventh-inning RBI single by Travis Jones to bring home Emmanuel Rivera gave the Rocks a lead and the bullpen did the rest, tossing the final three innings scoreless to secure the win.
Meibrys Viloria: 2-5 2b, 2 RBI
Rudy Martin: 2-4 2R, 3b, SB (21)
Travis Jones: 2-4 RBI, SB (13)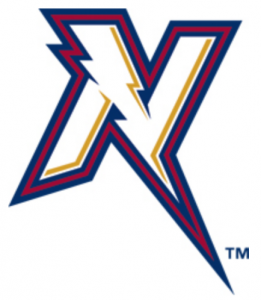 Midland RockHounds 9 NW Arkansas Naturals 5
Newly acquired Jon Perrin made his first start in the Royals organization Thursday night a couple days after the trade that brought him over. Making just his second start this season, Perrin worked five innings, giving up two runs on three hits and a pair of walks while striking out four while working 70 pitches. As usual, Jecksson Flores was pacing the Naturals offense scoring a pair and driving in two more to help keep the game even after Cristian Castillo gave up two runs. Tied 4-4, the game went into extra innings where the Naturals kept Yunior Marte on the mound his two scoreless innings but the right-hander walked a hitter prior to giving up a groundball single to load the bases. Manager Mike Rojas turned to Franco Terrero, a move that didn't go well with the right-hander quickly giving up a double that unloaded the bases with a Terrero throwing error. One hitter later Terrero gave up his eleventh home run of the season to push the deficit to five runs at 9-4 which would be too large to overcome.
Erick Mejia: 2-4 2R, SB (31)
Samir Duenez: 1-4 2 RBI
Jon Perrin: 5 IP 3 H 2 R 2 ER 2 BB 4 K 6-4 GO-FO 70p/46k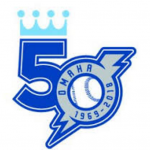 Omaha Storm Chasers 9 Round Rock Express
The Chasers Jon Dziedzic spun six scoreless innings while getting plenty of offensive backing in the first game of their road series with Round Rock. Working around five singles and a walk, Dziedzic completed his fifth consecutive quality start. The Chasers offense took advantage of former Orioles pitcher Chris Tillman, scoring two runs on him in just two and one-third innings before scoring three more off Austin Bibens-Dirks who made his major league debut last season. The Chasers tacked on three more late to take a commanding 8-0 lead as all nine hitters in the lineup reached base at least once while pounding out 15 hits and earning seven walks
Donnie Dewees: 4-5 2R, RBI, SB
Frank Schwindel: 1-4 R, BB – 16 game hitting streak
Jack Lopez: 2-4 2b, 4 RBI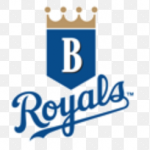 Pulaski Yankees 3 Burlington Royals 1
Burlington right-hander Malcolm Van Buren can reach the mid to upper 90s with his fastball but is still learning what he can do with it and this night proved that. The opening hitter of the night took a 2-0 pitch and deposited it over the wall, but from there Van Buren held his own, striking out five over four innings with just another hit allowed against three walks. Reliever Kelvin Gonzalez couldn't match Van Buren's effort, giving up two runs (1 ER) in his four innings while the Burlington offense scored just one run on three hits in the loss.
Malcolm Van Buren: 4 IP 2 H 1 R 1 ER 3 BB 5 K 4-0 GO-FO 75p/41k
Juan Carlos Negret: 1-3 BB
Jose Marquez: 1-4 R, 2 SB, K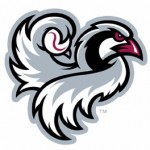 Great Falls Voyagers 11 Idaho Falls Chukars 7
The Chukars took a big early lead only to see the pitching staff give it up in the middle innings. The Chukars took advantage of former Royals lefty Matt Portland, scoring six runs off him in the first four innings to take a 6-1 lead. Things looked great until the fifth when starter Kris Bubic couldn't escape the inning, loading the bases with a pair of singles and a defensive error. After the manager turned to Tyler Gray to try to escape the damage things went awry after the '18 draft pick got a couple of outs when a second defensive error kept the inning alive. From that point, the next three hitters would reach base to lead to a seven-run lead and an Idaho Falls deficit. The White Sox affiliate would continue to pad their lead with three runs over the next two innings while Idaho Falls could only answer with a Chase Vallot home run in the loss.
Kris Bubic: 4 IP 3 H 5 R 2 ER 3 BB 6 K 4-2 GO-FO 85p/50k
Angel Medina: 2-3 2R, HR, 2 RBI, BB
Tyler James: 3-5 R, 2 SB (33)
Friday Probables
W
L
ERA
WHIP
Omaha
Arnaldo Hernandez
9
5
4.51
1.50
NW Arkansas
Scott Blewett
6
6
5.59
1.59
Wilmington
Nolan Watson
10
7
4.71
1.57
Lexington
Jackson Kowar
0
1
5.54
1.89
Burlington
Austin Cox
1
1
3.29
1.24
Idaho Falls
Connor Mayes
4
2
7.36
1.99