HR Roll Call Alex Liddi (19), Alfredo Escalera (2), Brewer Hicklen (14), Meibrys Viloria (6), Hunter Strong (2)
BPKC Hitter of the Day Meibrys Viloria 2-4 HR, 2b, 4 RBI

BPKC Pitcher of the Day Arnaldo Hernandez 7 IP 2 H 0 R 0 ER 0 BB 4 K 6-7 GO-FO 79p/54k

Lexington Legends 4 Kannapolis Intimidators 2
Lefty J.C. Cloney continued his winnings ways with Lexington on Friday, falling behind early before righting the ship and earning a win. The lefty gave up a home run on his very first pitch at Low-A and struggled in the first frame, allowing three more hits and a walk to give up a second run. From there he worked into the seventh innings with just two more hits allowed before turning things over to Tad Ratliff. While Cloney was tossing up zeros the offense was backing him with a run in the first on Cristian Perez's rbi single and a three more in the third inning when MJ Melendez doubled in a pair and scored on Marten Gasparini's single. Cloney and Ratliff took it from there with the reliever backing the starter with two and one-third innings of perfect ball with four strikeouts to earn his fourth save of the season.
Tad Ratliff 2.1 IP 0 H 0 R 0 ER 0 BB 4 K 1-1 GO-FO 27p/22k
J.C. Cloney 6.2 IP 6 H 2 R 2 ER 3 BB 3 K 9-3 GO-FO 96p/61k
M.J. Melendez 1-2 R, 2b, 2 RBI, 2 BB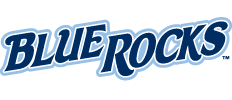 Myrtle Beach Pelicans 6 Wilmington Blue Rocks 5
The Rocks Nolan Watson ran into trouble in the 3rd inning, giving up three home runs in the frame turning a 2-0 lead into a 5-2 deficit. Catcher Meibrys Viloria provided the first two runs with a two-run home run in the second inning before a two-run double off his bat in the sixth cut the deficit to one. Reliever Justin Camp gave up a run in the sixth that increased the deficit back to two which ended up being just enough insurance for Myrtle Beach after the Rocks fell a run short after Brewer Hicklen's solo home run in the ninth.
Brewer Hicklen 1-4 HR
Emmanuel Rivera 1-4 R
D.J. Burt 1-4 R, BB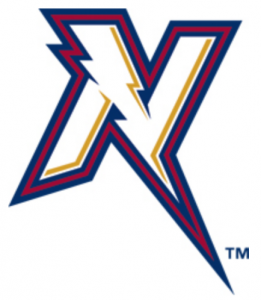 NW Arkansas Naturals 12 Frisco RoughRiders 1
The Naturals offense drilled the Rangers Double-A squad Friday night with a full lineup effort and a complete game from starter Scott Blewett. A three-run first inning courtesy of a two-run double by Kelvin Gutierrez and a run-scoring single by Alex Liddi put the Naturals up early. A pair of run-scoring hits by Jecksson Flores and Samir Duenez added two more the next inning before Alfredo Escalera left the yard in the third to push the advantage to 6-0. While NW Arkansas was pounding out 18 hits starter Scott Blewett was working around eight hits, allowing just one run while earning 11 groundouts to earn his first complete game of the year and fourth of his career. The offense continued to tack on behind Blewett scoring a run in the sixth before putting five more across in the lopsided victory.
Jecksson Flores 2-4 2R, RBI, 2 BB, 2 SB
Samir Duenez 3-5 R, 2b, RBI
Scott Blewett 9 IP 8 H 1 R 1 ER 0 BB 3 K 11-7 GO-FO 96p/67k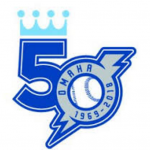 Omaha Storm Chasers 2 Round Rock Express 0 
After a rough outing, last time out Arnaldo Hernandez came back with one of his best starts of the year. The right-hander put away the first 17 hitters he faced in this one before yielding a pair of hits in the sixth inning prior to retiring the final four hitters he faced. The seven shutout innings featured an efficient amount of work with 79 pitches, 54 for strikes while striking out four hitters to no walks allowed. The Chasers offense didn't do much on their end but did just enough getting a pair of runs on three hits with a run in the second and another in the ninth prior to the bullpen Blaine Boyer and Richard Lovelady finishing off the shutout.
Nicky Lopez 1-3 R, BB
Frank Schwindel 1-4 – 17 game hitting streak
Donnie Dewees 0-2 R, BB, SB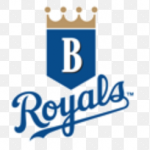 Pulaski Yankees 9 Burlington Royals 5
The Royals offense couldn't get much done against Yankees pitching despite some early help and the pitching staff didn't do all that well themselves in a lopsided game. Starter Austin Cox gave up a pair of runs on two hits and four walks in four innings while his relief partner Marlin Willis got roughed up for nine hits, two walks, and six runs in just four frames to turn a 3-2 lead into a 9-3 deficit and an eventual loss. The Royals offense was provided by Jose Marquez as he sacrificed one run in during the second inning as part of a three-run frame. The infielder doubled later in the game before tripling in a run and scoring in the last inning.
Austin Cox 4 IP 2 H 2 R 2 ER 4 BB 6 K 4-1 GO-FO 75p/44k
Jose Marquez 2-4 2R, 2b, 3b, RBI
Juan Carlos Negret 0-4 R, K, SB (3)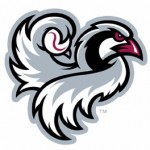 Great Falls Voyagers 12 Idaho Falls Chukars 7
Much like Thursday's game, the Chukars built a large lead only to watch the bullpen give it away. On this night it was 7-1 after five innings with Hunter Strong and Nathan Eaton each driving in a pair of runs. Starter Connor Mayes ran into trouble in the sixth, giving up a pair of runs to shrink the lead to 7-3. That lead was quickly given away in just one-third of an inning after reliever Jaret Hellinger got touched up for four runs to even the game up. The Voyagers continued to pile on with five runs in the eighth to with four hits and a hit by pitch and an Idaho Falls error to create too large of a gap for the Chukars to overcome.
Nathan Eaton 3-5 R, 2b, 2 RBI
Hunter Strong 3-3 HR, 2 RBI, BB
Tyler James 1-4 R, BB, SB (34)
Saturday Probables
W
L
ERA
WHIP
Omaha
Jake Kalish
7
7
4.06
1.25
NW Arkansas
Foster Griffin
7
12
5.25
1.53
Wilmington
Andres Sotillet
7
8
4.28
1.42
Lexington
Jackson Kowar
0
1
5.54
1.89
Burlington
Elvis Luciano
0
5
6.39
1.47
Idaho Falls
TBD