HR Roll Call: Kyle Isbel (6), Brhet Bewley (1)
BPKC Hitter of the Day: Kyle Isbel 3-4, HR, 2b, 2 RBI, BB, SB 
BPKC Pitcher of the Day: Yefri Del Rosario 6 IP, 2 H, 0 R, 0 ER, 1 BB, 5 K, 5-7 GO-FO, 85p/56k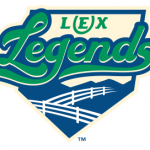 Lexington Legends 3, Kannapolis Intimidators 1
Since the start of July, Yefri Del Rosario has found his legs at the Low-A level with improved pitching. In his latest start, Del Rosario may have been at his best yet, limiting Kannapolis to just two singles and a walk in six innings. He was very efficient, tossing 56 strikes on 85 pitches while striking out five to keep the opposition bats off the board. On the Legends side, Kyle Isbel started the game with a solo home run before driving in another in the second with a single as part of a two-run inning. Those two hits were part of a three-hit night for Isbel that also included a walk to keep his impressive draft year going. Reliever Tad Ratliff struck out the side in the bottom of the ninth to earn his fifth save of the season.
Tad Ratliff: 1 IP, 0 H, 0 R, 0 BB, 3 K, 13p/9k
Sebastian Rivero: 1-4, R, 2b
Janser Lara: 2 IP, 1 H, 1 R, 1 ER, 0 BB, 4 K, 2-1 GO-FO, 30p/20k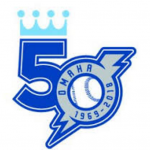 Oklahoma City Dodgers 10, Omaha Storm Chasers 5
Omaha fell behind a few different times as the Dodgers built leads of 4-0, 5-4 and 6-5 on Monday. The Chasers answered with four consecutive doubles in the fourth inning to tie the game before using another double by Frank Schwindel to even the score back up at 5-5 in the seventh. Unfortunately, reliever Josh Staumont was very wild on this night, uncorking four wild pitches including one that allowed a run to break the tie in the eighth inning. The Dodgers put the game away in the ninth by piling on four runs off newly promoted reliever Pedro Fernandez with three hits, including a bases-clearing triple after the Chasers chose to load the bases in an effort to induce a double play.
Frank Schwindel: 3-5, 2R, 2-2b – 20 game hitting streak
Nicky Lopez: 1-4, BB
Josh Staumont: 2 IP, 2 H, 2 R, 2 ER, 1 BB, 2 K, 2-1 GO-FO, 41p/23k 4 WP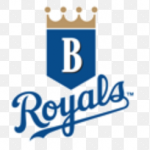 Princeton Rays 6, Burlington Royals 4
The Appy League's top team took care of one of the league's best pitchers as the Rays used a four-run second inning to take the lead before tacking on runs later to defeat Marcelo Martinez and the Royals. The lefty who had given up just one hit in his last two starts gave up four in a row to start that second inning, including a home run off the bat of Grant Witherspoon which capped the four-run frame. A pair of two-out hits in the sixth added another run off Martinez and put Burlington behind 5-3, which would prove to be enough to hang onto the win.
Colby Schultz: 3-3
Brhet Bewley: 1-2, 2R, HR, 3 RBI, BB
Marcelo Martinez: 6 IP, 8 H, 5 R, 5 ER, 2 BB, 3 K, HR, 7-4 GO-FO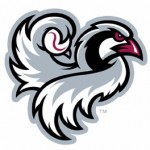 Idaho Falls Chukars 3, Billings Mustangs 0
Newly promoted 22-year-old Rito Lugo made his first start for the Chukars and was up to the task early as the lefty started well. He didn't allow a hit until the fifth inning, with his only blemish coming via a second-inning hit by pitch. In the fifth, Lugo ran into some trouble allowing three consecutive one-out singles, but he managed to induce a double play to get out of trouble and maintain a 2-0 lead. That 2-0 lead was provided by a pair of wild pitches in the fourth inning that allowed a run to score before a second moved a runner to third base where he would score from with a sac fly. The Chukars would tack on a run later while Jose Ramirez would follow Lugo's six scoreless with three of his own to earn the save and close out the win for the Chukars.
Rito Lugo: 6 IP, 4 H, 0 R, 0 ER, 0 BB, 5 K, 5-5 GO-FO, 74p/54k
Jose Caraballo: 2-4, R, RBI
Jose Ramirez: 3 IP, 3 H, 0 R, 0 ER, 0 BB, 1 K, 6-0 GO-FO, 42p/31k
Tuesday Probables
W
L
ERA
WHIP
Omaha
Jon Dziedzic
6
8
3.58
1.28
NW Arkansas
Jace Vines
4
9
5.19
1.57
Wilmington
Gerson Garabito
6
6
3.38
1.35
Burlington
Yerelmy Garcia
2
2
4.26
1.11
Idaho Falls