HR Roll Call: Nicky Lopez (7), Brian Goodwin 2 (2), Alex Liddi (22), Kort Peterson (15), Anderson Miller (12), Oliver Nunez (2), Jose Marquez (6), Michael Emodi (2), MJ Melendez (16), Rubendy Jacquez (4), Isaiah Smith (1)
Saturday BPKC Hitter of the Day: MJ Melendez 4-5 HR, 3b, 2 RBI, SB
Sunday BPKC Hitter of the Day: Michael Emodi 3-5 2R, 2b, HR, 3 RBI
Saturday BPKC Pitcher of the Day: Daniel Lynch 5 IP 3 H 1 R 0 ER 1 BB 8 K 5-3 GO-FO 81p/54k
Sunday BPKC Pitcher of the Day: Rito Lugo 6 IP 5 H 1 R 1 ER 0 BB 11 K 4-3 GO-FO 89p/59k

Saturday Lexington Legends 4 Lakewood BlueClaws 1
Sunday Lexington Legends 3 Lakewood BlueClaws 2
The battery of Daniel Lynch and MJ Melendez led the way to a victory on Saturday night. The catcher connected on his 16th home run of the season as part of his four-hit game. That two-run blast in the third inning by Melendez staked Lynch to a lead after an unearned run scored the inning prior. That would be the only run allowed on this night for the Legends as Lynch gave another good performance with eight strikeouts over five innings before turning it over to Janser Lara and Tad Ratliff to finish the job with three more strikeouts over the final three scoreless innings. The Sunday game was a low scoring affair with Lexington getting a pair of runs in the first on a Manny Olloque single. A Nick Pratto single in the fifth that scored Kyle Isbel pushed the game to 3-0. Starter Yefri Del Rosario struggled with misty air to keep the ball in the strike zone, walking five but he was able to keep Lakewood off the scoreboard for five innings as he limited them to just two hits. With Del Rosario limited to five innings, the bullpen was required to do more work but they were up to the task with Collin Snider allowing a run in two innings, before Danny Hrbek gave up a run in the eighth. Closer Tad Ratliff gave up a leadoff double in the ninth but Cristian Perez cut that runner down two hitters later after a sac bunt with a throw to the plate to preserve the lead and later the win.
MJ Melendez: 5-8 2R, HR, 3b, 2BB, 2SB
Kyle Isbel: 3-10 2R
Yefri Del Rosario: 5 IP 2 H 0 R 0 ER 5 BB 3 K 4-6 GO-FO 88p/47k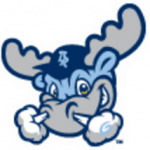 Saturday Winston-Salem Dash 12 Wilmington Blue Rocks 11 F/11 Suspended Game
Sunday Gm 1 Winston-Salem Dash 5 Wilmington Blue Rocks 3
Sunday Gm 1 Winston-Salem Dash 4 Wilmington Blue Rocks 3
The Rocks resumed a suspended game from July on Saturday but couldn't stop their current losing streak, dropping the game in extra innings. Twice the Rocks used three-run innings to even the game up getting a game-tying double by Emmanuel Rivera in the seventh to tie things up and a two-run Vance Vizcaino single as part of the three-run tenth. It wouldn't be enough though as the team went scoreless in the eleventh inning after the Dash brought their free runner around to finish off the loss that put them three and a half games back of first place in the standings. The Blue Rocks couldn't stop the losing streak in the doubleheader as the bullpen gave up runs late in both losses. Game one featured saw Yermin Mercedes drive in all five runs for Winston-Salem, connecting on a pair of home runs including the deciding three-run blast in the eighth to walk it off on reliever Julio Pinto. Starter Gerson Garabito was lifted after four innings in the second game with the score tied 2-2. Reliever Justin Camp couldn't keep the dash off the board yielding a run in the sixth to tie things up before putting a pair on in the seventh that eventually yielded the winning run when Mercedes walked it off with a single off Bryan Brickhouse.
Gerson Garabito: 4 IP 4 H 2 R 1 ER 1 BB 6 K 4-1 GO-FO 68p/48k
Gabriel Cancel: 2-6
Meibrys Viloria: 0-1 R, BB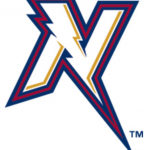 Sunday Gm 1 NW Arkansas Naturals 6 Frisco RoughRiders 3
Sunday Gm 2 Frisco RoughRiders 6 NW Arkansas Naturals 5 F/7
The Naturals Foster Griffin continued his winning ways on Sunday despite giving up a pair of home runs in the first game. The lefty gave up those two home runs in the fourth inning just after the Naturals had hit their two home runs earlier in the inning to keep things tied 3-3. NW Arkansas quickly countered with an RBI single by Alfredo Escalera to take the lead back and Griffin combined with Andres Machado to hold Frisco scoreless the final three innings while tacking on a pair of insurance runs. The nightcap saw Jace Vines give up five runs in just an inning and one-third, turning a 3-1 lead turn into a 6-5 deficit and eventual loss. Starter Scott Barlow started his assignment back with the Naturals after his injury, tossing four innings with three hits allowed with one run while striking out four hitters.
Foster Griffin: 5 IP 7 H 3 R 3 ER 0 BB 1 K 3-8 GO-FO 89p/61k
Scott Barlow: 4 IP 3 H 1 R 1 ER 0 BB 4 K 6-1 GO-FO 50p/37k
Kelvin Gutierrez: 2-8 3b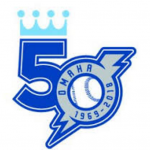 Saturday Colorado Springs Sky Sox 3 Omaha Storm Chasers 2
Sunday Colorado Springs Sky Sox 17 Omaha Storm Chasers 5
The Chasers went into Colorado Springs with a very small opportunity to get into the playoff chase with nine of their next twelve games versus the top two teams in the division. That opportunity seems to have slipped past them now with their second loss in a row against the Brewers farm club. Quality pitching was the order of the day once again in the usually high scoring run environment as Zach Lovvorn matched two Sky Sox pitchers with seven innings of two-run pitching. Omaha's Jack Lopez had given the team a 2-0 lead after his single in the seventh inning but Lovvorn gave up a pair of two-out hits in the bottom half of the inning including a two-run blast by Richie Shaefer to even the game. An inning later Lopez's throwing error during Tyler Saladino's triple allowed him to score the lead and eventual winning run that put Omaha six games behind the Sky Sox for second place. The Sunday game got out of hand as Colorado Springs connected on 17 hits including four home runs to put 17 runs on the board in a blowout. The Chasers hit three home runs themselves with two coming from Brian Goodwin but they could score just five runs with a 2 for 8 effort with runners in scoring position.
Zach Lovvorn: 7 IP 4 H 2 R 2 ER 1 HR 0 BB 3 K 100p/60k
Nick Lopez: 3-9 HR 2 RBI
Brian Goodwin: 2-3 2 HR, 3 RBI, BB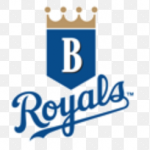 Saturday Burlington Royals 5 Bristol Pirates 1
Sunday Danville Braves 12 Burlington Royals 7
Burlington's Elvis Luciano gave them a second solid start in a row with his six innings of shutout ball on Saturday night. The hard-throwing former Diamondbacks farmhand worked around four free passes with six strikeouts. It was a dominating night for Luciano as he picked up 19 swinging strikes among his 54 strikes in 90 pitches. The offense gave him his second win with a pair of RBI singles by Rafael Romero and Matt Morales alongside some poor Pirates defense yielding a couple other runs. Pitchers Josh Dye and Bryar Johnson got knocked around for 11 runs between the two of them during Sunday's game one of the series with the Braves. Those runs were too much to overcome despite the offense's 11 hits and seven runs that included Michael Emodi's big night at the dish that included three hits and three runs driven in.
Jose Marquez: 3-9 3R, 2b, HR, 3 RBI
Juan Carlos Negret: 2-9 R, 2b, BB, K
Elvis Luciano: 6 IP 3 H 0 R 0 ER 4 BB 6 K 19 swinging strikes 5-4 GO-FO 90p/54k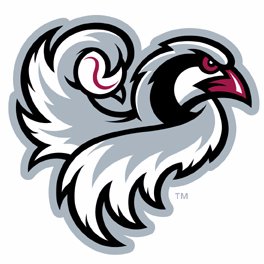 Saturday Idaho Falls Chukars 6 Great Falls Voyagers 5
Sunday Great Falls Voyagers 8 Idaho Falls Chukars 5
Each team scored in just two innings on Saturday but it was the Chukars six runs between the sixth and seventh innings that earned them the win. Starter Jon Heasley allowed four runs between the second and third innings as extra base hits in each inning helped lead to two runs. The starter did earn three strikeouts and eight groundouts in an efficient five innings that he completed on 74 pitches. The offense got him off the hook for the loss with the four-run seventh frame that included a two-run single by Jose Caraballo, an RBI double by Chase Vallot and a sacrifice fly. Reliever Domingo Pena tossed the final four innings with just a run allowed in the ninth before stranding the tying run in scoring position to secure the win. Lefty Rito Lugo was the story during Sunday's game as the lefty put together a second consecutive outstanding start for Idaho Falls. After giving up a solo home run in the first inning Lugo found his groove, striking out 11 hitters in six innings while working around four other hits to hold the Voyagers to just that one run. The Chukars had a 4-1 lead after three innings that held up at 4-3 into the ninth when Jose Ramirez blew his first save of the year. During that inning, an error started the action as Great Falls put five runs on the board with the final blow coming with a three-run home run to build a lead for the win.
Nathan Eaton: 4-8 2R, 2b, 2 BB, RBI
Jose Caraballo: 3-10 3R, 2b, 3 RBI
Chase Vallot: 2-6 R, 2b, RBI, 3BB, 4K
Saturday Boxscores
Sunday Boxscores
Monday Probables
W
L
ERA
WHIP
Wilmington
Dan Tillo
3
4
4.34
1.44
Lexington
Charlie Neuweiler
2
3
4.82
1.39
Burlington Gm 1
Marcelo Martinez
3
4
2.82
0.98
Idaho Falls
Jon Bowlan
1
4
7.26
1.84