HR Roll Call Samir Duenez (9), Xavier Fernandez (5), Nick Pratto (11)
BPKC Hitter of the Day Samir Duenez 4-4 R, 2b, HR, 3 RBI
BPKC Pitcher of the Day Elvis Luciano 7 IP 5 H 1 R 1 ER 1 BB 9 K 6-4 GO-FO 89p/61k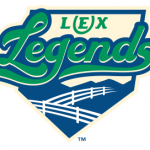 Lexington Legends 11 Hagerstown Suns 1
The Legends offense had a big night on Friday to gain a victory over the Nationals Low-A club. Three hitters did much of the heavy lifting with Nick Pratto, Manny Olloque, and Cristian Perez each reaching base four times while combining for 10 of Lexington's 15 hits. With the game tied 1-1 in the third inning Pratto's eleventh home run of the season gave Lexington a lead, they wouldn't relinquish the rest of the night. After MJ Melendez drove in a run an inning later with a groundout Pratto upped the lead to 4-1 with a double. In the fifth, it was a Perez double pushing the advantage to 5-1 before a six-run seventh blew the game wide open. Starter Daniel Lynch worked just three innings due to a limited workload, giving up the first home run of his young career while striking out two. Rule 5 draftee Daniel Duarte was outstanding in replacement of Lynch, tossing three hitless innings with five strikeouts to earn the win.
Daniel Lynch 3 IP 4 H 1 R 1 ER 0 BB 2K 4-1 GO-FO 32p/23k
Manny Olloque 4-5 2R, RBI
Cristian Perez 4-5 R, 2-2b, 2 RBI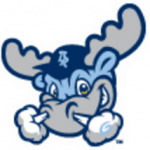 Wilmington Blue Rocks 8 Salem Red Sox 2
The Rocks broke their losing streak on Friday with a big night at the dish by a few different hitters. The 1-2 hitters in the lineup Blake Perkins and Rudy Martin accounted for three runs apiece with Perkins scoring three, Martin scoring one and driving in a pair. Third baseman Emmanuel Rivera joined those two with four runs driven in with three doubles to help Wilmington score eight runs. Those runs were plenty for Ofreidy Gomez who went seven innings with just a run allowed before turning things to Justin Camp and Tyler Zuber for the win.
Ofreidy Gomez 7 IP 5 H 1 R 1 ER 1 BB 4 K 8-4 GO-FO 91p/66k
Emmanuel Rivera 3-5 3-2b, 4 RBI
Rudy Martin 3-4 R, 2-2b, 2 RBI, BB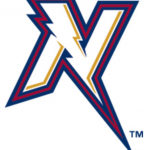 NW Arkansas Naturals 9 Springfield Cardinals 3
The ten players that made it up to bat in this one for NW Arkansas each reached base at least once with Samir Duenez and Xavier Fernandez leading the charge. Fernandez tripled in a run and scored in the second inning before Duenez doubled in a run during the three-run frame. The two each hit home runs in the middle innings with Fernandez connecting on a solo home run in the fourth before Duenez hit a two-run job in the fifth. An inning later Nick Heath tripled in a pair and scored to put NW Arkansas up 9-3 for their eventual winning margin.
Kelvin Gutierrez 2-5
Xavier Fernandez 3-5 3R, HR, 3b, 2 RBI
Foster Griffin 6 IP 11 H 3 R 3 ER 1 BB 0 K 9-4 Go-FO 86p/59k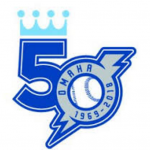 Iowa Cubs 8 Omaha Storm Chasers 3
Starter Scott Barlow got roughed up by the ICubs in his first rehab start back, giving up three home runs and eight runs in just an inning and one-third. Those runs were too much to overcome for the Chasers with the team going 4 for 15 with runners in scoring position.
Nicky Lopez 2-3 R, 2b, 2 RBI, BB
Frank Schwindel 2-5
Donnie Dewees 2-5 2b, RBI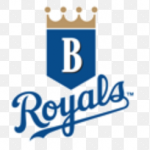 Burlington Royals 5 Kingsport Mets 1
The Royals received another solid start from Elvis Luciano as the pitcher the Royals acquired in the Jon Jay deal set new career highs in strikeouts and innings. Working seven innings of one-run ball in this one while striking out nine hitters with 17 swinging strikes on the evening. After allowing a first-inning run the Royals got a run back in the third inning with an Eric Cole single before scoring two more in the fourth. In the seventh, a wild pitch moved the lead to 4-1 prior to Cole singling in another. Reliever Kyle Hinton worked the final two innings scoreless with four strikeouts.
Eric Cole 2-5 2 RBI
Jose Marquez 2-3 2R, 2-3b, 2 BB
Freddy Fermin 3-5 R, 2b