HR Roll Call: Frank Schwindel (23), Paulo Orlando (10), Nicky Lopez (9), Rudy Martin (6), MJ Melendez (17), Nick Pratto (12), Jose Caraballo (5), Michael Emodi (3) 
Saturday BPKC Hitter of the Day: Nathan Eaton 4-5 R, 2b, 3b
Sunday BPKC Hitter of the Day Rudy Martin 3-5 2R, 2b, HR, 3 RBI
Saturday BPKC Pitcher of the Day: Josh Dye 5 IP 4 H 1 R 0 ER 1 BB 6 K 5-3 GO-OF 71p/51k
Sunday BPKC Pitcher of the Day Josh Staumont 2.2 IP 0 H 0 R 0 ER 0 BB 5 K 1-1 GO-FO 35p/27k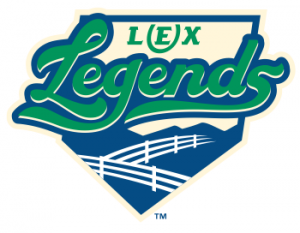 Saturday Lexington Legends 2 Hagerstown Suns 1
Sunday Hagerstown Suns 10 Lexington Legends 5
Despite a split over the weekend, the Legends find themselves three games up in the loss column with eight to play to win the second half division title. Saturday's game featured a pair of good starting outputs as Yefri Del Rosario kept his run of good starts (1.98 ERA last 9 starts) with six innings of one-run pitching. For six innings Del Rosario was outdone though as Hagerstown starter Andrew Lee no-hit the Legends until the seventh. In that seventh inning, a leadoff walk by MJ Melendez started the inning before Nick Pratto's blast to the left of centerfield gave Lexington a 2-1 lead with their first hit of the game. The bullpen shut things down and Lexington earned the win despite just three hits in the game. Sunday's affair didn't feature as much pitching with Lexington starter Charlie Neuweiler giving up seven runs in just three and one-third innings including a pair of home runs. The Legend scored five runs off the Sun's starter in just three-plus innings but it wasn't enough as the bullpen kept them off the board the rest of the way.
Nick Pratto: 2-6 HR, 3b, BB, 3K
MJ Melendez: 2-7 2R, HR, 2b, 2BB, 2 RBI
Janser Lara: 2 Ip 0 H 0 R 1 BB 2 K 3-0 25p/16k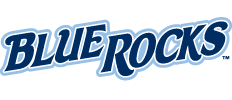 Saturday Wilmington Blue Rocks 8 Salem Red Sox 2
Sunday Wilmington Blue Rocks 8 Salem Red Sox 3
A sweep of Salem over the weekend ended Wilmington's abysmal 12 game losing streak that likely cost them a shot at the division title. The offense scored eight runs in all three games with an 11 hit output on Saturday making a winner of Gerson Garabito despite five innings in which he walked three and struckout just one. The righty did limit the damage to just one run while Gabe Cancel and Travis Jones paced the offense with two hits and two runs scored each. Sunday's game saw Dan Tillo get his first victory since June 17th as the lefty worked into the seventh inning with five strikeouts while navigating seven hits with two runs allowed. Outfielder Rudy Martin did much of the offensive damage, finishing a triple short of the cycle while accounting for four of the Wilmington's eight runs. Leadoff man Blake Perkins pitched in a four-hit effort as well. The Rocks trail Lynchburg by five games with nine left to play although their next four comes against the first place squad.
Rudy Martin: 5-10 3R, 2b, 3b, HR, 5 RBI, 3K
Emmanuel Rivera: 4-9 R, 2-2b, SB
Dan Tillo: 6.2 IP 7 H 2 R 2 ER 0 BB 5 K 9-2 GO-FO 89p/59k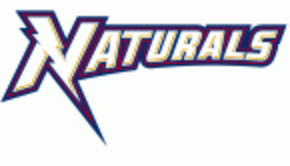 Saturday NW Arkansas Naturals 3 Arkansas Travelers 1
Sunday NW Arkansas Naturals 4 Arkansas Travelers 3 F/10
A weekend sweep kept the Naturals season alive for now. Both games featured quality starting pitching as Jace Vines gave the Naturals five innings with just a run allowed on Saturday before Emilio Ogando toss his fifth consecutive quality start on Sunday. A throwing error in the third inning on Saturday put a pair of runners in scoring position and first baseman Samir Duenez made the Arkansas pay with a two-run single. A wild pitch gave them insurance in the sixth and the bullpen did some lifting with four scoreless innings. Sunday's game saw Ogando's streak of 31 innings scoreless pitching end in the first inning when a passed ball allowed an unearned run. Two innings later the lefty gave up an earned run as he completed six innings of two-run ball with just three hits allowed. Trailing 2-0 into the seventh the Naturals got a run with an Anderson Miller rbi double before scoring two more in the eighth on Jecksson Flores RBI single and Samir Duenez's sacrifice fly. The Travelers answered that with a run in the ninth off Franco Terrero to send the game into extra innings. In extras, Erick Mejia doubled in the free runner for the Naturals and Grant Gavin secured the win with a pair of strikeouts sandwiched around a groundout. The win pulled the Naturals even with Arkansas for second place with an opportunity to overtake them on Monday before a five-game series with first place Tulsa.
Samir Duenez: 2-7 R, 3 RBI, BB
Jecksson Flores: 3-9 R, 2b, RBI
Emilio Ogando: 6 IP 3 H 1 R 1 ER 1 BB 5 K 4-4 GO-FO 74p/45k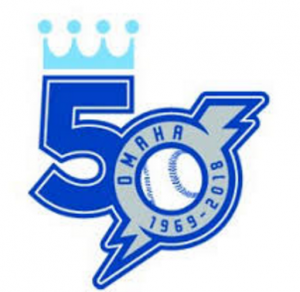 Saturday Omaha Storm Chasers 3 Iowa Cubs 2
Sunday Omaha Storm Chasers 7 Iowa Cubs 2
The Chasers used home runs to take the weekend games over Iowa. Shortstop Nicky Lopez hit his third home run in six games as part of a three-run sixth inning. That made a winner out of Jon Dziedzic as the lefty didn't give up a hit until one out in the sixth inning. Reliever Richard Lovelady finished things up with two and one-third innings with just one hit allowed to secure the save. With Glenn Sparkman back from Kansas City on Sunday, the Chasers bats showed they could hit like major leaguers as Paulo Orlando connected on a three-run home run to go with Frank Schwindel's 23rd home run of the season. Six of the seven runs came late which made a winner out of Josh Staumont who tossed two and two-thirds innings of perfect ball with five strikeouts.
Richard Lovelady: 2.1 IP 1 H 0 R 0 ER 0 BB 2 K
Frank Schwindel: 2-7 HR, 2b, 2 RBI
Glenn Sparkman: 5.1 IP 3 H 2 R 2 ER 1 BB 5 K 9-1 GO-FO 78p/57k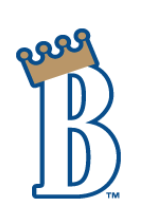 Saturday Burlington Royals 11 Kingsport Mets 2
Sunday Burlington Royals 9 Kingsport Mets 5
A very offensive weekend for the Royals as they piled up 20 runs on 26 hits against the Mets rookie squad. Starter Josh Dye earned the win for his one run (0 ER) five-inning effort that featured five strikeouts while lefty Marcelo Martinez earned Sunday's win with a quality start over six frames. Saturday's game featured a seven run sixth frame that included a Michael Emodi three-run home run to blow things open. Looking for the weekend sweep the top five hitters in the lineup each had multi-hit games on Sunday to pace the way for a win.
Jose Marquez: 3-9 3R, 3b, 3 RBI
Eric Cole: 4-10 R, 3 RBI
Isaiah Henry: 3-4 2R, 2 RBI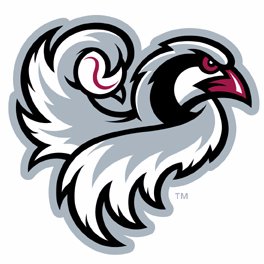 Saturday Grand Junction Rockies 9 Idaho Falls Chukars 5
Sunday Idaho Falls Chukars 3 Grand Junction Rockies 1
The Chukars defense let down start Jon Heasley Saturday as four defensive miscues led to five unearned runs in just four and two-thirds innings despite just four hits allowed. The offense missed plenty of opportunities, going just 1 for 10 with runners in scoring position in the loss. Sunday's starter Rito Lugo gave the Chukars his third consecutive outstanding start with six innings with just a run allowed while striking out eight. The lefty has now put away 24 hitters via strikeout in his 18 innings of work in the Pioneer League. The Chukars scored a pair in the fifth on a balk and a Julio Gonzalez double before adding an insurance run in the eighth via a groundout by Kyle Kasser that scored Jesus Atencio after his leadoff double.
Nathan Eaton: 6-9 R, 2-2b, 3b, K
Rito Lugo: 6 IP 6 H 1 R 1 ER 0 BB 8 K HR 4-3 GO-FO 86p/60k
Jon Heasley: 4.2 IP 4 H 7 R 2 ER 2 BB 4 K 8-5 GO-FO 84p/55k
Friday Boxscores
Saturday Boxscores
Monday Probables
W
L
ERA
WHIP
Omaha
Arnaldo Hernandez
12
5
3.88
1.33
NW Arkansas
Jon Perrin
2
3
3.67
1.29
Wilmington
Carter Hope
9
3
4.32
1.31
Lexington
J.C. Cloney
11
1
1.90
1.12
Burlington
Yerelmy Garcia
4
2
5.48
1.39
Idaho Falls
Jon Bowlan
1
4
6.94
1.71