HR Roll Call: Manny Olloque 2 (9), Cal Jones (7), Chase Vallot (12), Nick Hutchins (7)
BPKC Hitter of the Day: Manny Olloque 3-5 2 HR, 6 RBI
BPKC Pitcher of the Day: Yerelmy Garcia 9 IP 4 H 0 R 0 ER 1 BB 2 K 12-5 GO-FO 98p/69k

Lexington Legends 18 Augusta GreenJackets 3
The Legends offense enjoyed Augusta pitching on this night as the lineup worked them over for three multi-run innings in the first five frames to blow open the game early and kept piling on late. A three-run first frame that featured a Nick Pratto RBI double quickly answered Augusta's run in that inning. Two innings later Pratto's single brought in MJ Melendez after his double prior to a Hicklen triple and Manny Olloque home run that improved the score to 7-1. Again in the fifth, it was a four-run frame, this time with a Cal Jones home run increased the score to 11-2. The runs and more gave start J.C. Cloney a comfortable margin to work with as the lefty tossed seven innings to win his 12th game of the season.
MJ Melendez: 3-6 2R, RBI, 3K
Nick Pratto: 4-5 4R, 2b, 3 RBI, BB
Kyle Isbel: 2-5 2R, 2-2b, BB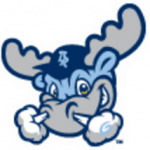 Wilmington Blue Rocks 4 Lynchburg Hillcats 3
The Rocks facing a must-win game to keep their season alive, did just that with a narrow win to start their series with Lynchburg on Monday. Spot starter Carter Hope did his best to keep his club in front with four and two-thirds inning of two-run ball with both runs coming in the first inning. A passed ball allowed Wilmington to trim the lead in half in the third inning before taking the lead in the fourth with four singles including the rbi variety from Vance Vizcaino and Jackson Lueck. That 3-2 lead held until the ninth when Wilmington got an important insurance run with after a wild pitch and sac bunt put Angelo Castellano to third before Blake Perkins rbi groundout. That run would come in handy after Tyler Zuber allowed a run in the ninth on a one-out triple before shutting the door with a pair of strikeouts.
Jackson Lueck: 2-3 R, RBI, SB
Meibrys Viloria: 1-4 R
Vance Vizcaino: 2-4 2b, RBI, 2K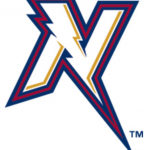 Arkansas Travelers 7 NW Arkansas Naturals 0
Newly acquired right-hander Jon Perrin struggled for the Naturals in a big loss to Arkansas on Monday. The former Brewers pitcher lasted just an inning and two-thirds as he gave up six runs in the second frame. The bullpen did a good job of allowing just one more run but it wasn't good enough as the offense couldn't get anything going in the loss. NW Arkansas will go into the five game series with Tulsa trailing them by four games.
Erick Mejia: 1-3 2b
Jecksson Flores: 2-4 2b
Walker Sheller: 2.1 IP 2 H 0 R 0 ER 2 BB 3 K 2-1 GO-FO 58p/36k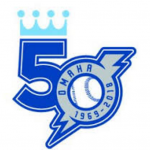 Omaha Storm Chasers 7 Iowa Cubs 6
After three perfect innings to start his night, Arnaldo Hernandez's usual quality control and command wavered while the defense behind him buckled. It started in the fourth inning when a line drive off the bat of rehabbing Kris Bryant clanked off the glove of Paulo Orlando, opening the door to a four-run inning as Hernandez struggled to get out of that jam, allowing three singles after the error. Down 4-2 just one inning later Donnie Dewees lost a ball in the night sky, allowing Bryan to come all the way around from first base to push the advantage to 5-2. The Chasers struggled most of the night with their opportunities, getting a pair of runs thanks to erratic control from Tyler Chatwood in the second inning but failing to do more against the wild righty. Despite those missed opportunities, the Chasers would answer the bell in the eighth with four runs on six hits including Brian Goodwin's two-run double that tied the game. Just one hitter later fellow rehabber Jorge Soler got a weird bounce hop between the shortstop and third baseman, allowing Goodwin to score to give the Chasers the lead. That slim margin was enough for Omaha to hang on for the win and secure the series win for the year over the Cubs.
Nicky Lopez: 3-5 K, 12 game hit streak
Donnie Dewees: 3-4 2R
Brian Goodwin: 2-4 R, 2-2b, 3 RBI, BB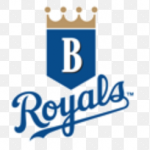 Burlington Royals 1 Bluefield Blue Jays 0
Burlington starter Yerelmy Garcia was the story in this one with the right-hander tossing a complete game shutout on less than 100 pitches for the rookie club. The right-hander earned 12 strikeouts as he pounded the zone, yielding just four hits and a walk to earn the win. The Burlington offense didn't do much with just two hits on the night but it was enough, getting the game's only run in the seventh inning when Eric Cole singled, advanced to second after Michael Emodi was hit by a pitch and ultimately scoring on a two-out Bluefield error by the right-fielder. That 1-0 lead would hold up thanks to Isaiah Henry tossing a runner out at the plate with two outs in the ninth as Bluefield tried to score off a single, ending the game and securing the win for Garcia.
Eric Cole: 1-3 R
Isaiah Henry: 1-3 K, Assist
Jose Marquez: 0-4 K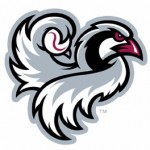 Idaho Falls Chukars 8 Grand Junction Rockies 5
Idaho Falls jumped out to a lead in the first inning when Chase Vallot connected on a grand slam and was quickly followed by Nick Hutchins solo home run. That 5-0 lead lasted until the fifth as the Rockies sandwiched a pair of single run innings around a three-run frame to tie the game. Tied 5-5 into the sixth the Chukars got a leadoff triple from Hunter Strong and a Julio Gonzalez single to reclaim the lead. Infielder Kyle Kasser tacked onto the lead in the same inning with a single that brought home Gonzalez to make it 7-5. A pair of doubles by Hutchins and Reed Rohlman tacked on a run in the ninth before Jaret Hellinger finished off his third inning of scoreless relief to secure the save.
Chase Vallot: 1-4 HR, 4 RBI, BB
Nick Hutchins: 2-4 2b, HR, 2 RBI, BB
Ted Cillis: 2.1 IP 4 H 1 R 1 ER 0 BB 2K 4-1 GO-FO 42p/30k
Tuesday Probables
W
L
ERA
WHIP
Omaha
Jake Kalish
8
8
4.09
1.23
NW Arkansas
Scott Blewett
8
6
4.92
1.48
Wilmington
Andres Sotillet
8
10
4.51
1.47
Lexington
Jackson Kowar
0
1
3.38
1.13
Burlington
Malcolm Van Buren
0
4
8.70
2.00
Idaho Falls
Kris Bubic
2
2
3.30
1.37