HR Roll Call: Alex Liddi (23), Samir Duenez (10), Brewer Hicklen (17), Nathan Eaton (4), Matt Morales (2)
BPKC Hitter of the Day: Nathan Eaton 3-5, 2R, 3b, HR, 2 RBI, SB (16)

BPKC Pitcher of the Day: Scott Barlow 3 IP, 1 H, 0 R, 0 ER, 1 BB, 5 K, 0-2 GO-FO, 47p/27k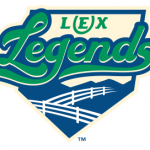 Augusta GreenJackets 5, Lexington Legends 1
The Legends bats were mostly silent during their afternoon contest with Augusta. The only run on the day came via Brewer Hicklen's 17th home run of the season. It wasn't enough as Augusta scored a run off starter Daniel Lynch in his three innings before getting four runs off reliever Janser Lara in the fourth inning. Despite that run allowed, Lynch was quite dominant, working quickly and pounding the zone while getting swings and misses in his three innings that featured six strikeouts.
Daniel Lynch: 3 IP, 1 H, 1 R, 1 ER, 0 BB, 6 K, 2-1 GO-FO, 32p/22k
Kyle Isbel: 2-4, 2 K
Brewer Hicklen: 1-3, HR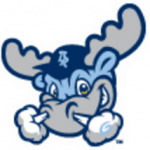 Wilmington Blue Rocks 6, Lynchburg Hillcats 5
The Rocks piled up six runs in the first four innings to take a 6-1 lead and managed to hang on late for the win, keeping their postseason hopes alive. Starting pitcher Ofreidy Gomez was on the ropes much of the night with 10 hits given up in six frames, but he allowed just one run with eight strikeouts. He earned the win thanks to the offensive effort in the second and fourth innings. The second featured a triple by Vance Vizcaino that scored two and brought him in one hitter later. Vizcaino was part of the scoring in the fourth inning also, singling and scoring to get that two-run inning going. Relievers Julio Pinto and Andrew Beckwith gave up a couple of runs each but Bryan Brickhouse closed things down to secure the save. The win pushes Wilmington within four games of Lynchburg with six games to go on the season.
Emmanuel Rivera: 2-4, R, 2b
Rudy Martin: 2-5, 2b, RBI
Ofreidy Gomez: 6 IP, 10 H, 1 R, 1 ER, 1 BB, 8 K, 2-5 GO-FO, 100p/64k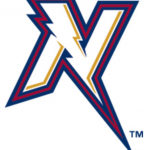 Game 1 – NW Arkansas Naturals 12, Tulsa Drillers 4
Game 2 – Tulsa Drillers 1, NW Arkansas Naturals 0
Starter Foster Griffin gave up three home runs in just two-plus innings but it didn't matter as the Naturals offense kept hitting on the way to a win. NW Arkansas hitters chased #7 Dodgers prospect Mitchell White after just three innings of his own, connecting on six hits, walking twice and scoring seven runs in that time. Tied 3-3 in the fourth, the Naturals strung together five hits, including four for extra bases. First baseman Samir Duenez completed the scoring with a two-run home run to put the Naturals up 9-3. Lefty Cristian Castillo followed Griffin with 3.1 innings with seven strikeouts to earn the win. A first-inning solo home run off Luis Lugo and a shutout tossed by three different Drillers pitchers may have put the final nail into the Naturals season in the second game.
Jecksson Flores: 4-7, 2R, 2 2b, 6 RBI
Samir Duenez: 2-7, HR, 3 RBI, BB
Andres Machado: 1.2 IP, 0 H, 0 R, 0 BB, 3 K, 1-1 GO-FO, 20p/13k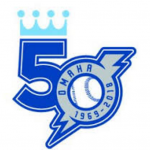 Game 1 – Colorado Springs Sky Sox 3, Omaha Storm Chasers 2
Game 2 – Colorado Springs Sky Sox 7, Omaha Storm Chasers 0
Ian Kennedy didn't fool many during his first rehab start for Omaha. After three scoreless innings, the Royals starter gave up a run on a double and single before walking a hitter and leaving for reliever Sam Selman. The lefty promptly gave up two hits that allowed both runners to come in to put Omaha down 3-1. The Chasers answered with a run in the bottom of the fourth but could get no closer in the loss. There was very little offense for Omaha in the second game while Trevor Oaks rough second half continued. The right-hander gave up seven runs in just four innings, ballooning his second-half ERA to 5.02. The Chasers had just four hits in seven innings as Bubba Derby shut them down for seven innings.
Nicky Lopez: 1-7
Frank Schwindel: 2-7, 2b
Donnie Dewees: 2-5, R, BB, SB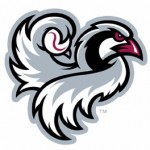 Idaho Falls Chukars 15, Ogden Raptors 6
The Chukars offense tore up the Ogden pitching staff on Wednesday night as they combined four 19 hits and 15 runs. Six different Chukars hitters had multi-hit games including Bubba Starling who went two for three with a pair of doubles in his first rehab game. Also in the mix was Nathan Eaton with a three-hit day that left him a double short of the cycle. Starter C.J. Eldred got the win despite six runs given up in his six innings.
Bubba Starling: 2-3, 2R, 2-2b, 2 RBI
Reed Rohlman: 2-6, 2R, RBI
Kyle Kasser: 4-6, R, 2b, 3 RBI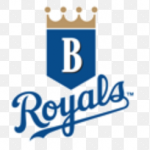 Bluefield Blue Jays 9, Burlington Royals 3
Burlington's Marlin Willis struggled again in his three innings, giving up six runs on four hits and four walks in another Royals loss. Those runs were plenty to hand Burlington a defeat as the offense struggled to get much going on their end with just five hits and a pair of walks.
Matt Morales: 1-4, HR, 2 RBI
Isaiah Henry: 1-4, SB
Kyle Hinton: 2 IP, 1 H, 0 R, 0 ER, 0 BB, 4 K, 1-1 GO-FO, 25p/18k
Thursday Probables
W
L
ERA
WHIP
Omaha
Jon Dziedzic
7
9
3.89
1.33
NW Arkansas
Jace Vines
5
11
5.54
1.61
Wilmington
Gerson Garabito
7
6
3.31
1.35
Lexington
Yefri Del Rosario
5
5
3.59
1.29
Idaho Falls
Zach Haake
0
0
1.86
0.93