HR Roll Call Brewer Hicklen (18), Bubba Starling (5)
BPKC Hitter of the Day Rubendy Jacquez 4-5 2b, BB, RBI
BPKC Pitcher of the Day Glenn Sparkman 7 IP 6 H 0 R 0 ER 0 BB 8 K 7-3 GO-FO 88p/62k

Lexington Legends 5 Greenville Drive 4
Starter Marcelo Martinez made his debut for the Legends Friday night and after starting things off rocky he smoothed things out pretty well. The leadoff hitter blasted the second pitch from the lefties hand for a solo home run. From there he settled down tossing five consecutive scoreless frames while striking out nine hitters along the way. With Martinez cruising the bats got rolling in the third inning with a two-run home run by Brewer Hicklen after MJ Melendez scored on a wild pitch to make it 3-1 Lexington. A rbi single by Kyle Isbel scored another in the sixth before a fielding error made it 5-1 in the seventh inning. The home half of the seventh saw Martinez give up a single and a walk before being lifted for Janser Lara. Much like the first inning Lara was greeted by a home run from the first hitter he faced, closing the gap to 5-4. From there Lara tossed two scoreless innings and handed it off to Tad Ratliff who gave up a couple of baserunners before securing the out that clinched their first playoff appearance since 2006.
Nick Pratto 3-5 2R, SB (22)
Brewer Hicklen 3-4 HR, 3 RBI, SB (29)
Kyle Isbel 2-5 R, 2b, RBI
Marcelo Martinez 6 IP 4 H 3 R 3 ER 1 BB 9 K 7-1 GO-FO 81p/60k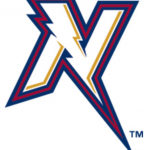 Tulsa Drillers 8 NW Arkansas Naturals 1
Emilio Ogando's string of eight consecutive starts of two runs or less ended on Friday night as the lefty gave up five runs on five hits and a pair of walks over just two and two-thirds innings. Those five runs were part of a six-run third inning that put the Naturals in too big of a hole to dig out. The loss effectively ended their season.
Yunior Marte 3 IP 4 H 1 R 1 ER 0 BB 3K 3-2 GO-FO 44p/30k
Samir Duenez 2-4 RBI
Xavier Fernandez 2-2 R, 2b, BB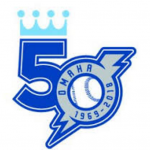 Omaha Storm Chasers 3 New Orleans Baby Cakes 0
Back from the bigs, Glenn Sparkman showed his experience tossing seven shutout innings against the Marlins Triple-A squad. Attacking the zone with 67 strikes on just 88 pitches Sparkman struckout eight against just six hits. The Chasers had staked Sparkman to a 3-0 lead in the first inning with a pair of two-out rbi doubles by Paulo Orlando and Humberto Arteaga. Relievers Josh Staumont and Richard Lovelady finished the job from there with Lovelady working the final inning and one-third to earn his eighth save of the season.
Richard Lovelady 1.1 IP 0 H 0 R 0 ER 1 BB 3 K 1-0 GO-FO 25p/16k
Humberto Arteaga 2-3 2b, RBI, BB
Ramon Torres 2-4 R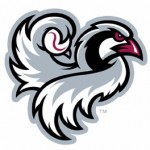 Game 1 Orem Owlz 3 Idaho Falls Chukars 1
Game 2 Idaho Falls Chukars 6 Orem Owlz 1
The Chukars lost a low scoring game in the first of the doubleheader on a late home run. Lefty Rylan Kaufman made his Idaho Falls debut tossing a scoreless first inning before giving up an unearned run in the second inning while striking out three. That Chukars evened the game in the fourth on a Bubba Starling solo home run it the fourth inning. Former Oklahoma State pitcher Jon Heasley worked from the third inning, tossing scoreless ball until the seventh when Angels 2nd round pick Jeremiah Jackson got into one for a two-run home run that decided the contest. In the second game Elvis Luciano was very good in his debut with the club, tossing six innings with just three hits and a pair walks allowed. The right-hander gave up just an unearned run while striking out five batters. A pair of extra-base hits scored three runs in the fourth inning when Julio Gonzalez tripled in three before Rubendy Jacquez doubled in another. The Chukars scored a couple more in the sixth inning before Domingo Pena tossed the final scoreless inning.
Jon Heasley 5 IP 5 H 2 R 2 ER 0 BB 4 K 6-3 GO-FO 71p/57k
Elvis Luciano 6 IP 3 H 1 R 0 ER 2 BB 5 K 8-4 GO-FO 89p/54k
Hunter Strong 1-4 R, 3b, 2BB