HR Roll Call Anderson Miller (13), Kelvin Gutierrez (11), Nick Pratto (13), Jeison Guzman (4)
BPKC Hitter of the Day Jeison Guzman 4-4 2R, 2b, HR, RBI, BB
BPKC Pitcher of the Day Jon Perrin 5.2 IP 3 H 0 R 0 ER 1 BB 7 K 2-5 GO-FO 91p/56k

Greenville Drive 9 Lexington Legends 7
The Legends were outslugged on Saturday as the Drive made more out of less in the loss. Despite that shortstop, Jeison Guzman had a big day at the plate reaching base five times with four hits including his fourth home run of the season. First baseman Nick Pratto connected on his 13th home run of the season while reliever Danny Hrbek gave up a pair of home runs in the loss.
Nick Pratto 2-5 2R, HR, 2 RBI
Sebastian Rivero 2-4 R, 2b, RBI, BB
Cal Jones 2-4 2b, RBI, BB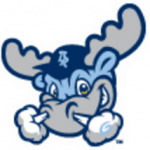 Game 1 Potomac Nationals 8 Wilmington Blue Rocks 1
Game 2 Wilmington Blue Rocks 8 Potomac Nationals 3
Starter Dan Tillo got roughed up in his final start of the season with the lefty giving up seven runs in a little more than an inning of work on Saturday. The game one loss helped end the Rocks slim window for the playoffs while capping a difficult introduction to High-A for Tillo as the offense provided little with just four hits and one run. Game two saw only Chase Vallot fail to make it on base as they thumped their way to a win. Infielder Emmanuel Rivera led the way with three hits and three driven in while Carter Hope earned the win with five innings and three runs given up.
Emmanuel Rivera 3-4 2b, 3RBI
Blake Perkins 1-3 2R, 2b, RBI, BB
Gabe Cancel 1-2 R, 2b, RBI, BB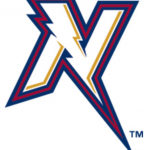 NW Arkansas Naturals 8 Arkansas Travelers 1
Starter Jon Perrin had his best start since joining the Royals organization in a win for the Naturals. Working five and two-thirds innings he limited Arkansas to just three hits and a walk while striking out seven and failing to allow a run. The Naturals offense provided him with plenty of backing, connecting on 13 hits and eight runs with Kelvin Gonzalez and Anderson Miller each leaving the yard with home runs.
Anderson Miller 2-4 2R, HR
Samir Duenez 2-5 3 RBI
Xavier Fernandez 4-4 3R, 2-2b, RBI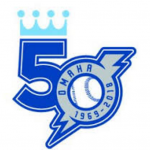 Omaha Storm Chasers 3 New Orleans Baby Cakes 1
Royals rehabber Eric Skoglund tossed five scoreless innings working around three hits in his first game back after injuring his ankle. Tossing 37 strikes on 55 pitches the lefty earned six groundouts before leaving with the game tied. Trailing 1-0 after newcomer Jerry Vasto gave up a run in the sixth the Chasers paired walks by Elier Hernandez and Donnie Dewees in front of a double by Jack Lopez and a single by Ramon Torres to take the lead. Shortstop Nicky Lopez drove in another with a sacrifice bunt and the bullpen finished things off to earn Vasto his first win with the organization.
Eric Skoglund 5 IP 3 H 0 R 0 ER 0 BB 3 K 6-2 GO-FO 55p/37k
Nicky Lopez 1-3 RBI
Frank Schwindel 1-4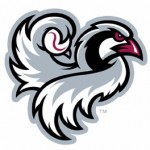 Idaho Falls Chukars 7 Orem Owlz 4
The Chukars picked up a game in the standings with a comeback victory. Trailing 4-1 the Chukars score three runs in the sixth inning on a Bubba Starling double and a pair of miscues by Orem. Two innings later with the game tied a pair of run-scoring singles by Jesus Atencio and Kyle Kasser sandwiched by a run scoring on a wild pitch. Relievers Jordan Floyd and Daniel James tossed the final two innings scoreless to secure the win that pulled Idaho Falls within one game of first place Grand Junction.
Bubba Starling 1-2 R, 2b, RBI, BB
Hunter Strong 2-3 2R, BB
Rito Lugo 4.1 IP 4 H 3 R 3 ER 2 BB 6 K 5-1 GO-FO 87p/55k
Sunday Probables
W
L
ERA
WHIP
Omaha
Arnaldo Hernandez
12
5
3.97
1.32
NW Arkansas
Scott Blewett
8
6
4.89
1.46
Wilmington Gm1
Andrees Sotillet
8
10
4.63
1.51
Wilmington Gm2
TBD
Lexington
Collin Snider
5
6
5.18
1.59