The Royals jumped the Yankees early,
WPA Play of the Game
That would be in the first inning, thank you very much. The Royals strung together four consecutive base runners to open the frame, but after a caught stealing and a sacrifice fly, had scored just a single run. It was one of those situations where the Royals really needed to get more than a single run. Yankee starter Michael Pineada was struggling with his command and, on the rare occasion he caught the zone, was serving some tasty pitches.
Up stepped Salvador Perez.
After fouling off a fastball and laying off an inside slider, Perez got one of those aforementioned tasty pitches.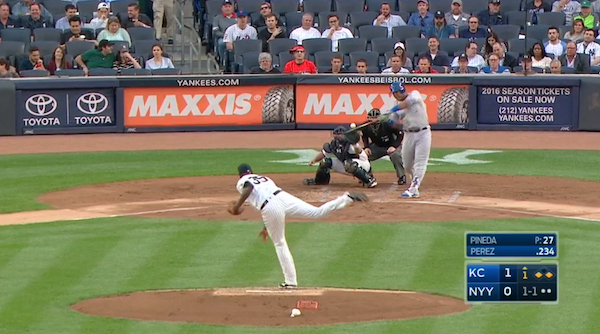 He made himself a meal.
I mean, look at the location of that pitch. Belt high. Middle of the plate. Perez did exactly what hitters are supposed to do when they catch a slider in that location. He demolished it.
The one run turned to four, it pushed the Royals Win Expectancy 22 percent to the good, and the Royals were on their way.
Yordano's Fire Was Barely A Flicker
Royals starter Yordano Ventura is an interesting dude. He can bring the heat at 98 mph, but has had a difficult time controlling it this year. So, he's made a conscious effort to back off, sacrificing velocity for location. I'm not sure it's working so well. He didn't generate a single swing and miss on his fastball on Wednesday. He also threw it for a strike about 50 percent of the time. That's really not good enough.
He wobbled a bit in the second after allowing a home run to Carlos Beltran. A couple of weak singles scored another run and Ventura then issued back to back walks to load the bases. Satisfied with his footing on the high wire, Ventura got a ball up the middle, fielded by Christian Colon, whose momentum carried him past the second base bag, but he had the presence of mind to lunge for the base with his glove. Out recorded, inning over, a fanbase exhaled.
In the third, Ventura completely abandoned his fastball. You can spot it on his velocity chart from Brooks Baseball.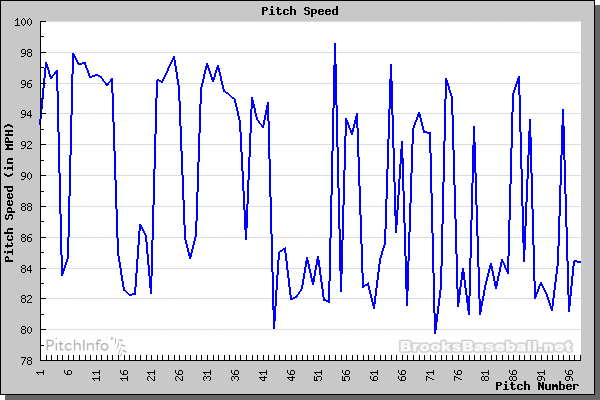 But he did rear back and uncork his fastest pitch of the night to Dustin Ackley. See if you can find it. Hint: Look up.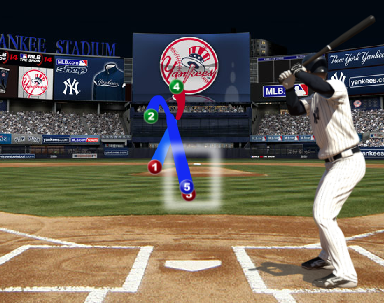 Ventura got only nine first pitch strikes on the 27 batters he faced, retired 13 batters on ground outs (a career high), recorded a single strikeout, and danced around trouble all night. But, hey! He went six innings. On a team that desperately needs depth from it's rotation, that's alright.
Hit Parade
Every Royal batter except Alex Gordon recorded a base hit. And Gordon reached base once via a walk and added a sacrifice fly. It was a balanced attack. You know, the kind we got used to last year.
Activate Bullpen
It's always a fun Royals game when you can see three shutdown innings from the bullpen. Danny Duffy, Kelvin Herrera, and Wade Davis combined for three strikeouts and one hit over three innings. And Davis plunked a batter for good measure.
Up Next
The Royals close out the road trip with a Thursday night game. A chance to split the series with Ian Kennedy on the mound.