Let's get this out of the way: Danny Duffy was great on Monday.
Actually, he's been great since returning to the rotation. You're mileage may vary, but in 22 innings, he's struck out 28 batters and walked two. A 14:1 SO/BB ratio? Yeah, that will play. The home run rate is up to above 2 HR/9, which is definitely an issue, but these are his only mistakes. You can argue those are big mistakes, but if you read on, you'll see that the numbers are not always as they seem.
This is a recap, though. So let's dive a little deeper on how Duffy performed. Because that was the only thing worth recapping from this one.
Dominant Duffy
Economy of pitches has always been an issue for Duffy. Since his return to the rotation, he's made that a non-starter. On Monday, he cruised into the seventh, requiring only 68 pitches. He ran into a spot of trouble in the third when the first two batters reached and were bunted over. With runners on second and third and one out, Duffy reared back and got a pair of strikeouts to end the inning. The strikeout of Manny Machado was a thing of beauty.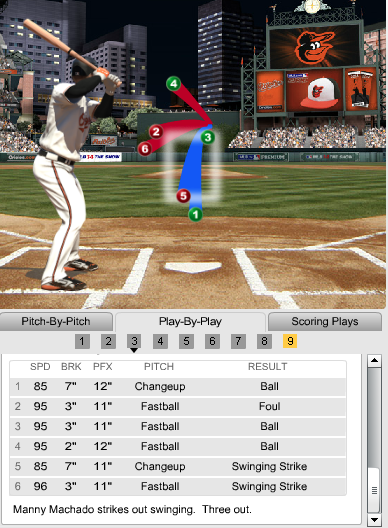 Duffy falls behind 3-1, then breaks off a change down and follows that with 96 mph gas up and in. Machado had no chance.
Truthfully, it was that kind of night for Duffy. He was at the top of his game, hitting his spots, painting the corners. It was masterful. It was fun to watch.
There was a massive moment of concern in the fifth, when he took a Mark Trumbo line drive off his calf. Not even a 101 mph shot to the drive leg to stop Duffy. He recovered to set the next batter down on strikes before getting a double play to get out of the inning.
As I said, masterful.
The Bombs
Dabbling in hindsight is a loser's game. Anyone can look brilliant in retrospect. Did you think Ned Yost should've pulled Duffy with his team holding on to a 1-0 lead in the seventh? It wasn't such a cut and dried decision. As noted, Duffy had been brilliant all evening. Nine strikeouts and no walks. He had thrown just 70 pitches. He pitched through the line drive off the calf. His velocity betrayed no hint of fatigue.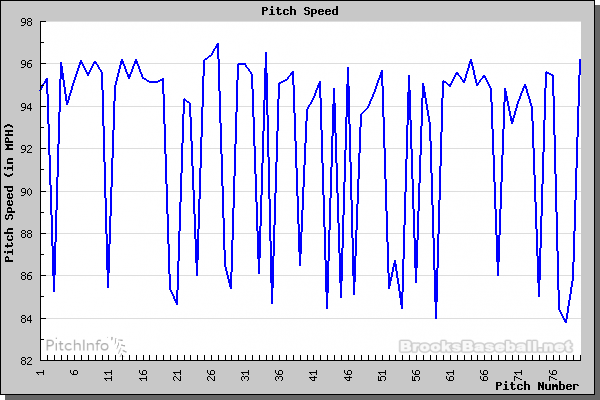 Everything was coming up Duffy.
The rotation needs innings and Duffy was providing them in quality and quantity. Obviously, the Orioles offense is built so it can go bomb at a moment's notice. Still, I think you have to trust your starting pitcher in this situation. Besides, Duffy had been locating brilliantly all night. Check the location of the pitch Mark Trumbo parked: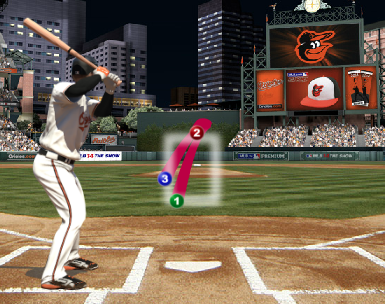 Now check where Drew Butera was set: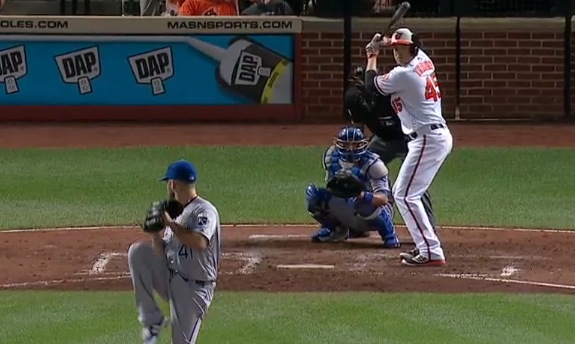 Looks to me like Duffy is damn close to the target. Now, if there's an issue with all this, it's in the agreed upon location.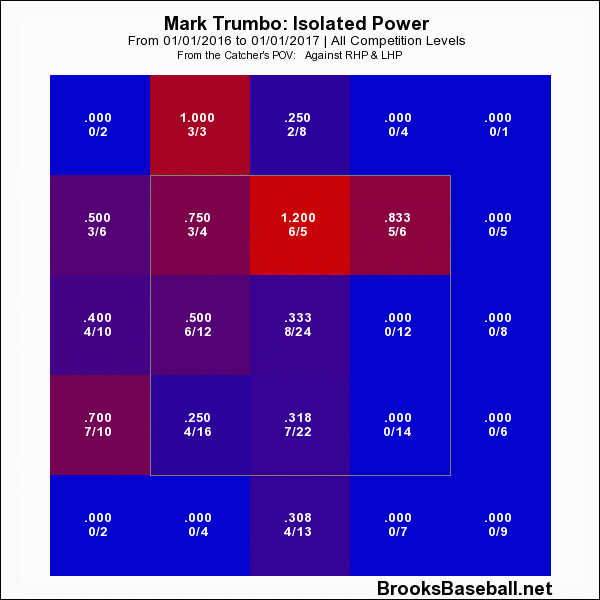 Trumbo is mashing taters this year. His favorite pitch is up, but he can make a meal of a fastball on the inner half, which is exactly where Duffy delivered the pitch. Which is exactly where Butera set up.
I'm not deflecting criticism toward Butera. I'm merely pointing out that the Trumbo home run wasn't necessarily his fault as he executed the pitch. Perhaps, had the Royals wanted to avoid his wheelhouse, they could've gone to the outer half. But that's hindsight.
Do you see what I did there?
On the Wieters' home run, Duffy came down with a 95 mph fastball. It split the plate in half.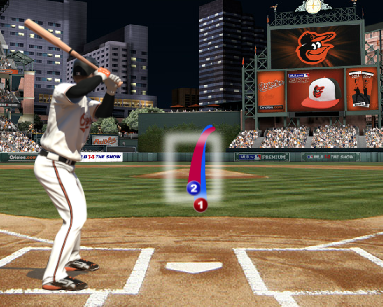 This was not a good pitch. Butera was looking for something down, but was set up on the outer half.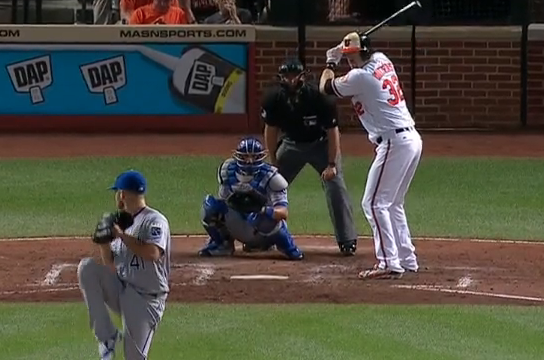 He had to come back toward the batter. Duffy missed the location, but not by much.
Here's the funny part: If you're going to attack Wieters in the zone, that's the place to do it. In that quadrant in his career, Wieters is a .278 batter when he puts the ball in play with an ISO of .184.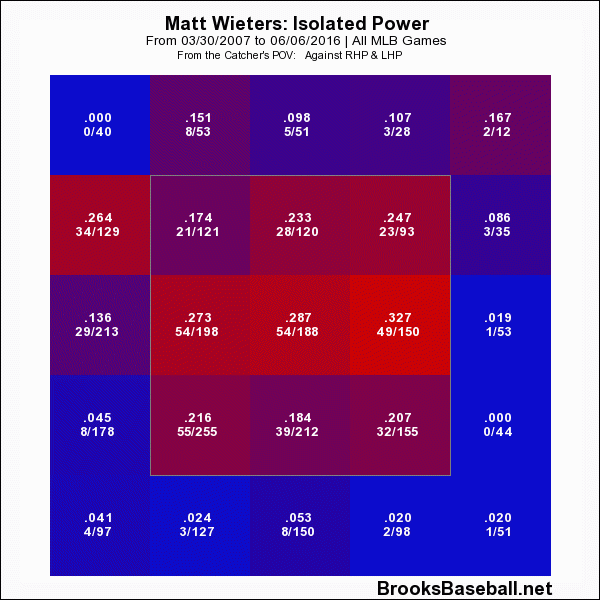 So even though Duffy missed his location by a bit, it was a quality piece of hitting by Wieters to power it over the fence.
And Now, A Gif Representation Of The Current State Of The Royals Offense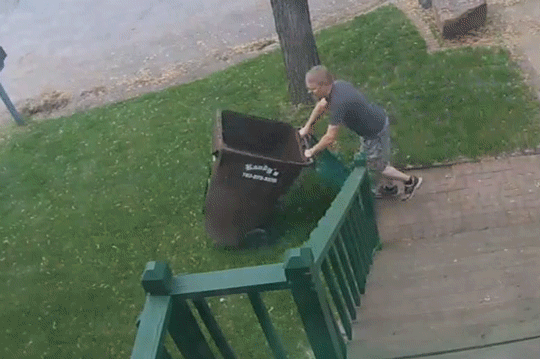 Up Next
Yordano Ventura takes the mound tomorrow. The Royals offense is garbage at the moment. Somebody hold me.