It happened again.
For the second consecutive evening, this one got away early. For the second consecutive evening, the Royals starting pitcher failed to complete three innings.
Friday's game was special because Edinson Volquez was historically awful, allowing 13 runs before he was pulled in the second inning. Saturday's game had no such charm. Chris Young was simply the 2016 version of Chris Young.
Alex Gordon returned to the Royals lineup and collected two hits, including a home run. That's the good news. Kendrys Morales picked up a couple of hits as well, continuing his resurgence. It's difficult to see, but the Royals offense did feel like the normal Royals offense.
And Drew Butera pitched!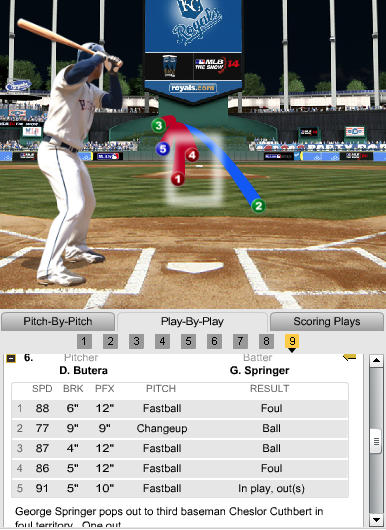 The first out, he was clearly pitching Springer inside and, with two strikes, served him an exquisite 91 mph heater on the edge of the zone. Too close to take, too nasty to do anything with, Springer was the first casualty of the inning.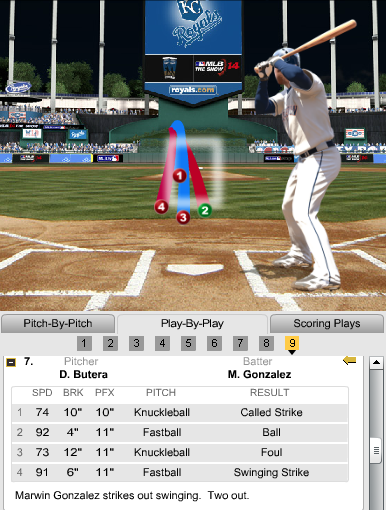 A knuckleball? A knuckleball! What are you going to do? He's throwing it for strikes and getting about 20 mph of separation. Marwin Gonzalez had no chance.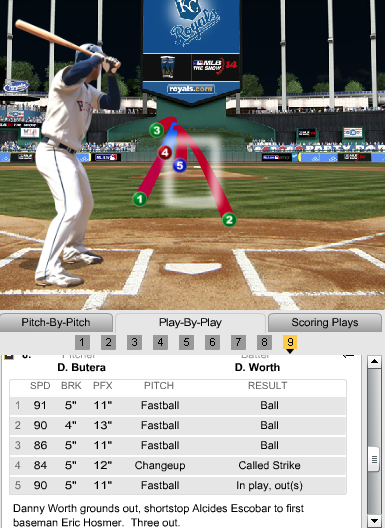 Danny Worth sat on the bench the entire game before he was summoned to hit against a catcher pitching. That's lose-lose in my book. Butera, perhaps tiring, perhaps too amped on his adrenaline rush after the strikeout, couldn't find the zone. He got a borderline strike on 3-0 with a gutsy change-up before coming back to the same location with a fastball. Worth grounded out, to end the inning. Sure, Butera couldn't hold both inherited runners, but got his outs with runners on second and third. I'm not sure Luke Hochevar could have done it better.
And then… Butera came to the plate as a pitcher and got a hit! See? It never pays to leave or turn off the game early. Stick with it, baseball will reward you.
As for the rest of the game… Let's just forget about it.