A 1-3 night for the Royals affiliates with just a win for the High-A club in Wilmington.
HR Roll Call – Elier Hernandez (1)
BPKC Hitter of the Day: Whit Merrifield 3-4 2b, 2 RBI
BPKC Pitcher of the Day: Miguel Almonte 4 IP 1 H 0 R 1 BB 4 K 4-2 GO-FO 66p/40k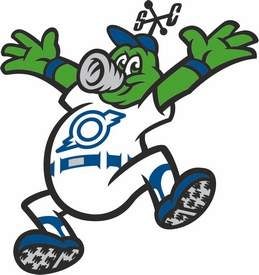 Round Rock Express 4 Omaha Storm Chasers 2
Royals prospect Kyle Zimmer made his first Triple-A appearance since late in the 2014 season on Friday, tossing four and two-third innings in a no-decision. The 2012 1st round pick surrendered four hits, a walk and a pair of runs while striking out four over 76 pitches before running up against a pitch limit, leaving in a 2-2 game. That score would hold firm until the eighth when Round Rock would tag reliever Kevin McCarthy for four hits and two runs to take the lead and the eventual win.
Bubba Starling 2-4
Kyle Zimmer 4.2 IP 4 H 2 ER 1 BB 4 K 6-1 GO-FO 76p/46k
Whit Merrifield 3-4 2b, 2 RBI
San Antonio Missions 2 NW Arkansas Naturals 0
The Naturals came within two outs of being no-hit in the second game of their series in San Antonio. It could have been a hangover from Thursday's 14-inning game or just excellent pitching, but whatever the reason, the Naturals didn't get a hit until Ruben Sosa's infield single with one out in the ninth. Starter Miguel Almonte kept pace for three perfect innings before giving up a pair of baserunners in a scoreless fourth inning as he made his first Double-A start since June of last season. The righty would exit after four due to pitch count, leaving Ashton Goudeau to take his place. The tall lanky righthander couldn't match the other pitchers in the game, giving up a run in the sixth via a solo home run and another run in the eighth.
The tying runs would get on base in the ninth via Sosa's single and an error on a Donnie Dewees ball, but Alfredo Escalera would get caught looking to end the game.
Ashton Goudeau 4 IP 4 H 2 ER 3 BB 4 K 1-2 GO-FO 65p/35k
Samir Duenez 0-3
Donnie Dewees 0-4 1K
Wilmington Blue Rocks 4 Potomac Nationals 3
The Rocks got a quality start and just enough offense to take home a win Friday night. Lefty Emilio Ogando bounced back from a rough first start, giving the Rocks six innings of four-hit and two-walk ball with just two runs allowed while striking out six in that time. The Rocks had claimed a 3-0 lead with a sac fly by Chase Vallot in the first innings and a two-run home run by Elier Hernandez in the third inning. Back-to-back doubles by Vallot and Roman Collins in the sixth inning pushed the lead to 4-0 before Ogando gave up a two-run homer in the bottom half of the sixth. The Rocks bullpen would hang on to win despite a run given up in the eighth inning to move to 3-5 on the season.
Elier Hernandez 2-4 HR, 2 RBI
Chase Vallot 1-2 R, 2b, RBI, BB
Emilio Ogando 6 IP 4 H 2 ER 2 Bb 6 K 5-4 GO-FO

West Virginia Power 5 Lexington Legends 1
The Legends offense couldn't get much going as Pirates prospect Luis Escobar K'd 11 hitters over six innings with just a first-inning run allowed. The two teams exchanged first-inning runs, keeping the game tied until the fifth inning when Legends reliever Ofreidy Gomez got tagged for a two-out double from Ty Moore that broke the tie. The Power scored another run in the seventh before Moore tagged Gomez for a solo home run to push the lead to 4-1. The Legends on their end didn't mount much of a threat in the later innings to fall to 3-6.
Khalil Lee 2-4 R, 2b
Emmanuel Rivera 2-4 RBI
Meibrys Viloria 2-4