The Royals affiliates went 3-1 with only a loss at High-A.
HR Roll Call: Peter O'Brien (1), Samir Duenez (1), Mauricio Ramos (1), Amalani Fukofuka (1), Chris DeVito (1)
BPKC Hitter of the Day: Amalani Fukofuka 3-4, 2R, HR, RBI
BPKC Pitcher of the Day: Jace Vines 3 IP, 1 H, 0 R, 0 BB, 2 K, 4-1 GO-FO, 38p/26k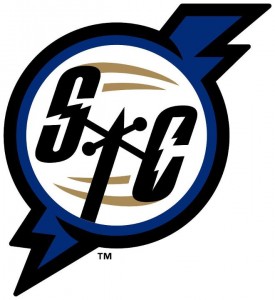 Omaha Storm Chasers 5 New Orleans Baby Cakes 3
The Chasers finished off a 5-2 homestand with a win on Monday with some late inning heroics and typical good pitching. A couple first inning runs were provided by the offense via a Peter O'Brien groundout and a Jorge Bonifacio single. Those runs plus another via a double play ball from Bonifacio put Omaha up 3-0. It looked as if Eric Skoglund would continue the starting pitching dominance the Chasers had shown during the homestand, but trouble arrived for the lefty in the fourth with two runs in the frame and another in the fifth to push him out.
Tied at 3-3, the teams would exchange zeroes until the seventh when big Peter O'Brien got off the home run schneid with a blast to deep left center for his first round-tripper of the year. Another run in the eighth was more than enough for the Omaha pen to put the game in the books.
Ramon Torres 2-5, 2R
Peter O'Brien 1-3, HR, BB
Eric Skoglund 4.2 IP, 6 H, 3 ER, 1 BB, 5 K, 3-5 GO-FO, 81p/52k
NW Arkansas Naturals 9 Corpus Christi 7 F/13
The Naturals gave the pitching staff a 5-0 lead Monday with a pair of home runs from Samir Duenez and Mauricio Ramos, only to watch Reid Redman give up that lead. From there the Naturals pen settled and Logan Moon hit a big two out bases clearing triple to build a big enough lead in the thirteenth inning.
Starter Zach Lovvorn – profiled here yesterday – didn't show the stuff he had in his first two starts, but he did grind through 5.2 innings, leaving the mound with a 5-1 lead.
Samir Duenez 3-6, HR, 4 RBI
Zach Lovvorn 5.2 IP, 7 H, 2 ER, 1 BB, 3 K, 5-3 GO-FO, 87p/52k
Jake Newberry 3 IP, 1 H, 0 R, 0 BB, 2 K, 3-2 GO-FO, 29p/20k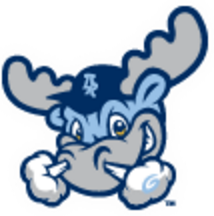 Salem Red Sox 11 Wilmington Blue Rocks 2
After a pair of good starts, Foster Griffin couldn't survive the second inning in Salem on the way to a big rout. The Sox tuned him up for seven hits, six of them in the second inning, with two more walks in that frame to plate eight in the inning off him and nine total. The Rocks would score just two thanks to Wander Franco driving in one with a triple and scoring one hitter later.
Wander Franco 2-4, R, 3b, RBI
D.J. Burt 0-1, 3BB
Chase Vallot 1-4, E (5)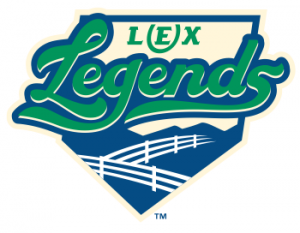 Lexington Legends 5 Greenville Drive 3
The Girth Quake arrived in Lexington on Monday, keying the Legends win. The Red Sox affiliate had just taken a 2-1 lead in the fifth inning when Lexington loaded the bases with two outs for Chris DeVito who answered the call with a grand slam to right to take a 5-2 lead. From there Jace Vines shut the door, tossing three scoreless with a pair of strikeouts to earn his first save of the year.
Chris DeVito 1-4, GS
Garrett Davila 6 IP, 4 H, 3 ER, 5 BB, 4 K, 4-6 GO-FO, 97p/56k
Angelo Castellano 1-4, SB (2)