A Quick Rant
I don't know how many people read what I write here, but I'm sure some tend to think I look at the organization with a little too much sunshine. That may be the case at times but it was once told to me that members of the organization and/or family members of players read what we write, so I should err on the side of keeping negatives to a minimum when I can. For the most part, I stick to this but a couple things that occurred in games last night rubbed be the wrong way, so I think I need to address them to you, the reader.
Clearing The Benches
Now I know most people don't pay much attention to Low-A games and the comings and goings of players there. That said it should be noted that in two of his last three outings Julio Pinto has taken exception to a player hitting a home run off him. The first incident occurred on April 25th when Pinto and Nick Dini took up with a player who made too much out of a home run that Pinto allowed in a game that was already way out of line. That one wasn't a big deal on Pinto's part as it happens sometimes and at least he tried to take it up with the player that hit the home run. Still, the benches cleared and it could have lead to a bigger fight than maybe it didn't need to. Oh well, rules of the game most will say.
Last night's game was different. The Legends had a lead when Pinto came in and put gas on the game by allowing a game-tying home run and then another home run to give up the lead. After doing this, Pinto plunked the next hitter and was ejected. That's sour grapes on Pinto's part and shows he has no business being on the Lexington squad. Two fights started because you can't execute your job is on you, it's not on the opposite team or your teammates. It's on you.
The Royals need to take a stand and send him out or suspend him for a good amount of time. This is a player that hasn't performed to a suitable level and is now not acting to a suitable level. His teammates and coaches are not babysitters and if he's going to cause a problem when he can't do his job then trade him for a bucket of balls, cut him and let him have an opportunity to succeed somewhere else. I've written Diamonds in the Rough or a version of since 2011 and have never asked publicly for a demotion of a player but this isn't working for Pinto and the Royals organization need to show him this is not suitable behavior.
Raul Mondesi's Development
This one is a problem I have with teaching the game, or his understanding the game.
In the fourth inning of Thursday's game in which the Chasers were losing 6-3, Raul Mondesi attempted to lay a bunt down from the left side with a man on second base and two outs. That's unacceptable, pure and simple! Now I couldn't attend and didn't ask manager Brian Poldberg if he had asked for the bunt, but I'm going to take a leap and say that he didn't. If I'm proven wrong then I apologize for what I'm writing.
The facts are the Royals need to have a come to Jesus meeting with Mondesi and tell him the bunting MUST STOP. To bunt with a man in scoring position and two outs is either a sign that he either has too little confidence in himself to get a hit or he just doesn't understand why that's a poor strategy. Either way, it shouldn't be taking place.
The minor leagues are for development and Mondesi needs to be developing his ability to hit, not bunt. Instead, he should be working on pitch recognition while modifying his swing to make better and more consistent contact – whichever you prefer. The bunt, however, should be the last in a long line of things he should be working on and taking it away from him needs to be done. If he can't understand that, then the Royals need to make him understand it.
If this is a confidence thing, then the Royals need to take some new steps to work with him. There are far too many tools and talent here for them not to be taking extra steps whatever that may be to help him become the best possible player that he can be. Up until this moment, they have taken what some would say is an interesting path to help him develop. It hasn't worked, and right now he is in a bad place as a player. They need to take some steps to change things up with him.
As someone who watches and listens to as many games involving this organization as likely any non-Royals employee out there, I deeply want the best for it but these changes need to be made to make the players and the organization better as a whole.
Sorry for the ranting. Please leave a comment of your opinion below.
If you're here for the game info and not my ranting and ravings, now on with the show.
HR Roll Call: Ryan O'Hearn (6), Samir Duenez (5), Chase Vallot (2), Jecksson Flores (1)
BPKC Hitter of the Day: D.J. Burt 4-6, R, 2b, 2 RBI, SB (6)
BPKC Pitcher of the Day: Scott Blewett 7 IP, 4 H, 0 R, 1 BB, 3 K, 9-5 GO-FO, 93p/65k
Wilmington Blue Rocks 10, Down East Wood Ducks 0
The Blue Rocks exploded on offense in their first game versus the Down East Wood Ducks, the new affiliate of the Rangers. Six different Wilmington batters had multiple hits in this one, as the team put together a season-high 20 hits.
The Rocks Anderson Miller pushed his on-base streak to 19 games in the first with a triple that scored D.J. Burt and showed early signs of what was to come. The Rocks had three multiple-run innings, including the seventh when they scored four runs.
All the runs helped back up starter Scott Blewett to earn his first win of the year with seven strong shutout innings that featured nine groundouts.
Chase Vallot 2-4, HR, 2 BB
Travis Maezes 4-4, 2R, BB
Jecksson Flores 3-5, HR, 2 RBI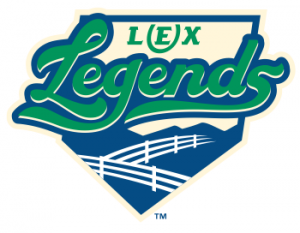 Greensboro Grasshoppers 4, Lexington Legends 3
As I wrote above, Julio Pinto gave up a pair of late home runs that allowed Greensboro take a lead and eventual win.
Prior to Pinto's arrival in the game, Legends starter Gerson Garabito was solid, working around a few extra base hits and limiting the Grasshoppers to just one run in six innings while striking out six. It was the pitcher's fifth quality start in six, while pushing his ERA to 2.50 with just a 0.83 WHIP.
The offense had built a 3-1 lead with a runs-scoring double by Manny Olloque in the second prior to him scoring on an Amalani Fukofuka single and a sixth inning RBI double by Kort Peterson.
The blowup by Pinto prevented the Legends from securing their first series sweep of the season.
Gerson Garabito 6IP, 5 H, 1 R, 1 ER, 1 BB, 6 K, 3-5 GO-FO, 98p/61k
Angelo Castellano 2-4, R SB (4)
Amalani Fukofuka 1-3, 2 RBI, SB (3)
Springfield Cardinals 9, NW Arkansas Naturals 1
The Naturals dropped the third game of their series in Springfield Thursday night in a pretty non-competitive game.
The Cardinals got after the three NW Arkansas pitchers for nine runs on 15 hits and three walks. The five runs in 3.2 innings dropped starter Matt Tenuta's ERA to 10.19 in 17.2 innings pitched on the young season.
The only offense came courtesy of Samir Duenez's fifth home run of the season.
Samir Duenez 1-4, HR
Zane Evans 2-3
Jack Lopez 2-2, Sac
Memphis Redbirds 12, Omaha Storm Chasers 9 F/10
The Chasers made an incredible six run comeback in the final two innings of this one, only to drop the game in extra innings.
The Redbirds had built a lead on the back of Omaha starter Eric Skoglund, knocking the lefty around for nine runs (6 ER) on 11 hits in just 4.2 innings.
Trailing 9-7 after a four run eighth, the Chasers pinch hit with Ryan O'Hearn following a one-out Ramon Torres single. The lefty power hitter came through with a two-out home run to right to tie the game in dramatic fashion. The pinch-hit home run was the first in Storm Chasers history, and the first by an Omaha Triple-A affiliate since August of 2005.
Reliever Al Alburquerque was knocked around in the tenth for four hits and three runs to give the Redbirds their eventual winning margin.
Corey Toups 2-3, 3R, 3b
Garin Cecchini 2-3, R, 2b, 3 RBI, BB
Ryan O'Hearn 1-1, HR, 2 RBI
Follow me on Twitter @ClintScoles