A 5-1 day for the Royals affiliates with the only loss coming in the Dominican.
HR Roll Call Ryan O'Hearn (9), Corey Toups (5), Kort Peterson (2), John Brontsema (2), Rudy Martin (2)
BPKC Hitter of the Day John Brontsema 4-4 5R, HR
BPKC Pitcher of the Day Scott Blewett 6 IP 2 H 0 R 0 ER 3 BB 10 K 4-4 GO-FO 90p/58k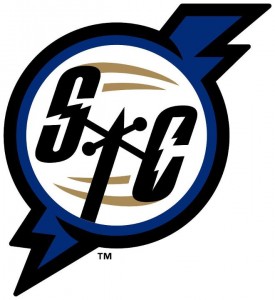 Omaha Storm Chasers 10 Oklahoma City Dodgers 6
For the second night in a row, the Chasers offense thumped their way to a win over the Dodgers Triple-A affiliate.
All nine Omaha hitters reached base in the game and middle of the order answered the bell with seven RBI in the game. The hitter in that group with the biggest night was designated hitter Ryan O'Hearn who slugged a three run home run in the first as part of a five run frame before doubling in a pair in the fourth inning.
The beneficiary of the 10 runs was pitcher Yender Caramo who got the win despite giving up 10 hits and five runs while striking out just one in six innings. Lefty reliever Eric Stout was solid as he has been all year, working two and two-third innings while allowing just one run in the time to calm things down before Seth Maness earned the save by recording one out in the ninth with the bases loaded.
Ruben Sosa 3-5 3R, 2-2b, 3b, BB
Jorge Soler 2-3 2R, RBI, 2BB
Ryan O'Hearn 2-5 2R, 2b, HR, 5 RBI
Suspended Game NW Arkansas Naturals 3 Tulsa Drillers 2 F/10
NW Arkansas Naturals 4 Tulsa Drillers 0 
The Naturals finished off a four game sweep of the Tulsa Drillers to pull within a game clinching the first half division win.
In extra innings of the suspended game shortstop, Humberto Arteaga drove in Donnie Dewees after his leadoff double to give NW Arkansas a 3-2 lead. Reliever Sam Selman worked the final three innings with just two baserunners allowed to earn the win.
In the second game starter, Zach Lovvorn worked six and two-third scoreless innings before handing things off the Tim Hill to close things down. Infielder Corey Toups homered in the first and scored in the fifth on a Samir Duenez double to help put the Naturals up 2-0.
Outfielder Donnie Dewees tripled in Arteaga in the sixth before scoring himself on an errant throw for a little league home run. From there Hill finished off the final two and one-third innings perfect to secure the win.
Boxscore Link G1
Boxscore Link G2
Corey Toups 2-4 2R, 2b, HR, RBI
Zach Lovvorn 6.2 IP 4 H 0 R 0 ER 1 BB 3 K 8-7 GO-FO 101p/63k
Tim Hill 2.1  IP 0 H 0 R 0 ER 0 BB 2 K 2-4 GO-FO 23p/18k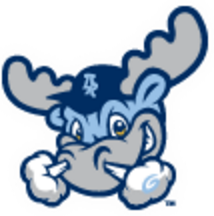 Wilmington Blue Rocks 7 Salem Red Sox 0
The Blue Rocks continued their stellar pitching on Friday night to win another easy one, this time versus Salem.
Right-handed starter Scott Blewett put together likely the best start of his career, working six shutout innings. Dominating the Salem lineup that time while working around two singles and three walks by matching his career high with 10 strikeouts.
While Blewett was dominating the Wilmington offense was attacking, scoring seven runs from the second through the fifth. Infielder Wander Franco drove in a pair of runs with singles in the second and third innings.
Outfielder Anderson Miller paced the offense with three hits including a double and a triple while scoring one run and driving in another. The Carolina League All-Star has raised his average to .291 while improving his on-base percentage to .382 this season.
Reliever Matt Tenuta was just as strong as Blewett, working three perfect innings with six strikeouts to push the Rocks scoreless streak to 35.2 innings.
Matt Tenuta 3 IP 0 H 0 R 0 BB 6 K 2-1 GO-FO 49p/35k
Anderson Miller 3-5 R, 2b, 3b, RBI
Kort Peterson 2-3 2R, HR, BB

Lexington Legends 14 Hagerstown Suns 3
The Lexington offense exploded over the final three innings against Hagerstown in the first game of their series.
With the game tied 3-3, the Legends put up 11 runs in their final three frames with the team with the team pounding out 12 of their 18 hits including a pair of home runs from John Brontsema and Rudy Martin. For Brontsema that home run was part of a 4 for 4 game with five runs scored.
Starter Ofreidy Gomez earned the win with a season-high nine strikeouts.
Khalil Lee 2-5 R, 2b, RBI, BB
Yeison Melo 3-4 3R, 2b, 4 RBI
Rudy Martin 2-5 HR, 5 RBI
DSL Astros 2 DSL Royals 0
The DSL Royals offense couldn't muster any offense, going 0 for 5 with runners in scoring position while collecting just two hits in the game.
Starter Delvin Capellan took the tough luck loss despite giving up just an unearned run in five innings. The 18-year-old righty improved his line to 15 innings without an earned run allowed in his three starts with eight hits allowed, one walk against 16 strikeouts.
Delvin Capellan 5 IP 5 H 1 R 0 ER 0 bb 4 K 1-4 GO-FO
Daytan Biegel 1-3 2b
Edickson Soto 1-3