Quite the day on offense for a few affiliates with three squads connecting on 15 hits or more and the clubs going 4-4 on the day.
HR Roll Call Ryan O'Hearn (11), Amalani Fukofuka (5), Tyler Straub (2), Brewer Hicklen (1), Esteury Ruiz (1), Ismaldo Rodriguez (4)
BPKC Hitter of the Day Esteury Ruiz 4-5 3R, 2-2b, HR, 7 RBI
BPKC Pitcher of the Day Tad Ratliff 2 IP 0 H 0 R 0 BB 6 K 25p/19k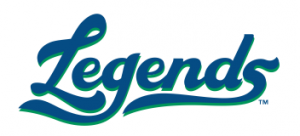 Lexington Legends 17 Greenville Drive 7
Fireworks Friday around most minor league parks occurred on the field in Greenville by the Lexington bats during the game.
The club knocked out 20 hits and 17 runs in a rout that included 12 runs between the third and fourth innings. The Legends popped six hits, had a hit by a pitch and a walk in the third inning with four of those hits going for extra bases to put eight runs on the board.
The team kept pushing runs across in the next three innings with eight more runs as they continued to pressure the Greenville pitching to build a huge 17-5 lead on the way to an easy win.
Yeison Melo 4-6 2R, 2b, 2 RBI
Khalil Lee 3-6 2R, 2b, 3b, 3 RBI
Angelo Castellano 4-5 3R, 2b, RBI
AZL Royals 20 AZL Padres 5
The AZL squad took care of business with 17 hits and 20 runs in a whitewash of the D-Backs squad.
The 4 through 6 hitters in the lineup did the majority of the damage, connecting on eight hits with Esteury Ruiz and Brewer Hicklen each hitting a home run while combining to drive in 11 of the team's 20 runs.
The Royals 2016 draftee Malcolm Van Buren pitched a perfect first inning in his return from Tommy John to combine with five of the other six pitchers to toss scoreless innings in the win.
Brewer Hicklen 2-5 2R, HR, 4 RBI
Nick Pratto 1-5 R, 2b, 3 RBI, BB
MJ  Melendez 2-4 3R, RBI, BB, 1-2 Caught stealing
DSL Royals 2 DSL A's 1 F/10
The two teams were held scoreless in extra innings on Friday.
The A's score in the tenth with a run after pushing their extra inning runner across. The Royals would answer back getting a wild pitch to push their runner to third and tying the game on a ground out.
With the game tied at 1-1 and two outs, the Royals slugger Ismaldo Rodriguez unloaded on his fourth home run of the season to walk it off for the DSL Royals.
Ismaldo Rodriguez 1-5 HR
Warling Vicente 1-4 R, 2b, BB
Angel Zerpa 5 IP 1 H 0 R 1 BB 3 K 8-1 GO-FO
Orem Owlz 17 Idaho Falls Chukars 5
Julio Pinto's struggles continued with 11 runs allowed (8 ER) in just two innings for the right-handed pitcher. Those runs put the squad in a huge hole that they were unable to dig out of.
The Chukars hit a pair of home runs but went 2 for 12 with runners in scoring position to drop the game.
Amalani Fukofuka 1-5 HR
Darrell Miller 2-4 R, 2-2b, RBI
Tyler Straub 1-4 HR, 2 RBI
Danville Braves 5 Burlington Royals 3
The Royals got beat by the Braves again despite their leadoff man doing everything he could.
The Braves got after Ismael Maldonado for five runs (4 ER) in just four and one-third innings, giving up five hits and three walks against just one K. Those five runs put the Royals behind 5-0.
Despite Michael Gigliotti reaching base all four times, he came up the rest of the lineup wasn't doing much heavy lifting with just four hits. The centerfielder did double in a pair of runs in the seventh and scored on a sac fly by Jeison Guzman but the Royals couldn't get anything else in the loss.
Michael Gigliotti 3-3 R, 2b, 2 RBI, BB, SB (2)
Seuly Matias 1-4 2K
Jeison Guzman 0-2 RBI
Salem Red Sox 3 Wilmington Blue Rocks 1
The Rocks starter got off to a slow start in a low scoring loss.
Righty A.J. Puckett gave up 10 hits in six innings, allowing three runs with single tallies in each of the first three innings. The Pepperdine product struck out six hitters while allowing just one walk and hitting the zone with 70 pitches out of 99 thrown.
Those three runs were plenty with Wilmington going scoreless til the ninth when Wander Franco scored after a one-out double.
Wander Franco 3-4 R, 2b
A.J. Puckett 6 IP 10 H 3 R 3 ER 1 BB 6 K 7-2 GO-FO 99p/70k
Walker Sheller 3 IP 2 H 0 R 0 ER 1 BB 0 K 3-4 GO-FO 42p/29k
NW Arkansas Naturals 8 Corpus Christi Hooks 7
The Naturals connected on 15 hits and walked the game off with another win over the Astros Double=A squad.
After a pair of runs given up in the first inning, NW Arkansas connected on six singles around a walk to plate four runs and grab the lead back. The Astros would look to put the stranglehold on the game, scoring five runs to take a 7-4 lead into the sixth frame.
Those runs wouldn't be enough with NW Arkansas scoring three in the sixth with a rbi double by Samir Duenez and a two-run double by Donnie Dewees. The Naturals would threaten in the eighth but come up short before Dewees would triple in the ninth and score on Nick Dini's sac fly to walk off.
The win went to Richard Lovelady after tossing two innings in his Double-A debut while hitting 100 mph on the stadium radar gun.
Nicky Lopez 4-5 2-2b
Donnie Dewees 4-5 R, 2b, 3b, 3 RBI
Samir Duenez 2-4 2R, 2b, 2 RBI, BB
Colorado Sky Sox 5 Omaha Storm Chasers 2
The rain delayed the Chasers game for a couple hours but couldn't delay another loss to Colorado Springs for Omaha.
The Sky Sox score five runs in the first three innings to put Omaha down early. From there the bullpen settled things down with Brian Flynn and Kyle Zimmer tossing four scoreless innings.
The Chasers offense would score a pair of runs but come up short with just five hits on the night.
Ryan O'Hearn 1-2 HR, 2BB
Frank Schwindel 2-4
Kyle Zimmer 1 IP 0 H 0 R 1 BB 2 K