Melky Cabrera Trade Analysis
The Royals traded for Melky Cabrera on Sunday in an effort to add to their OF/DH depth, giving up A.J. Puckett and Andre Davis is the process. The two pitchers that the Royals have given up in this deal share an interesting trait in that they have struggled to make quality starts outing to outing.
I'll start in reverse order with Davis, a big-bodied lefty at 6'6 230 lbs, that gives a strikingly similar appearance to former prospect Cody Reed in terms of throwing motion and size. While Davis works in the mid to low 90's fastball with a solid, average slider, his big body leads to difficulties repeating mechanics. There are tools to work with here and he's flashed them at times with an 11 K performance and a 7 inning, 0 run outing with eight K's, but it's not there start to start. His likely peak profile is a 7th inning reliever type.
The name some Royals fans may know in the deal is 2016 2nd round pick, A.J. Puckett. On the surface some Royals fans may think this is an overpay, but in my midseason prospect rankings I had Puckett ranked as the Royals fourth-best starting pitching prospect. That didn't include Jake Junis who is well ahead of Puckett. While Puckett was a second round pick, he hasn't shown that he can repeat his stuff start to start, riding an on-again, off-again streak until his most recent success of five consecutive starts with a sub 3 ERA. Still, the righty lacked upper-level stuff, mostly peaking at 93-94 mph with a pair of average offerings in his change and breaking ball. The command within the zone has been a struggle for Puckett and the overall control (3.8 BB/9 in '17) has been less than advertised when drafted.
While some may think the Royals gave up too much, I believe this is a very even deal with Melky giving them what they need currently for a couple pitchers that I doubt will make much impact going forward.
Friday – Omaha Storm Chasers 5, Albuquerque Isotopes 4 – Boxscore HR: Ryan O'Hearn (17)
Saturday – Fresno Grizzlies 5, Omaha Storm Chasers 0 – Boxscore
Sunday – Omaha Storm Chasers 5, Fresno Grizzlies 2 – Boxscore HR: Logan Moon (7)
The Chasers got some much-needed quality pitching over the weekend. On Sunday in particular, the bullpen received quality work from Eric Stout and Kevin McCarthy to earn the win. The Chasers most dependable pitcher all season has been Stout, who uses a quality fastball and slider to get hitters out. The Chasers hottest hitter last two weeks is Frank Schwindel, who extended his hitting streak to 16 games. The DH/1B has put up a .369/.391/.667 with 8 home runs in July.
Friday – Springfield Cardinals 7, NW Arkansas Naturals 4 – Boxscore
Saturday – NW Arkansas Naturals 3, Springfield Cardinals 2 – Boxscore
Sunday – Springfield Cardinals 6, NW Arkansas Naturals 3 – Boxscore
The Naturals struggles in July continued with the team dropping two of three games to send their record to 9-20 this month. The bullpen let the Naturals down over the weekend with newcomers Yunior Marte and Richard Lovelady doing the most damage.
If you read the site often, then I'm sure you saw what I wrote about Foster Griffin, but one player I wanted to mention quickly was Donnie Dewees, the outfielder for the Naturals. The Royals traded Alec Mills for Dewees in an offseason deal to free up a roster spot and appeared to have added someone with a real shot at contributing at the major league level. The speed is quality, using it on the bases and in the field. In addition to a solid plate approach, Dewees flashes better than average raw power and one can dream that he might be able to convert it into more power down the road. The biggest weakness I see for Dewees is an arm that rates well below average and limits his defensive ability. Intelligent players for Tulsa took advantage of his arm on both Saturday and Sunday, advancing to second on what should have been a single when Dewees was playing left, and scoring easily on a hit up the middle on Sunday. The arm likely limits him to left where the power will need to pick up for him to play there. Luckily it's there, he just needs to access it more.
Friday – Wilmington Blue Rocks 4, Carolina Mudcats 3 – Boxscore
Saturday – Carolina Mudcats 5, Wilmington Blue Rocks 0 – Boxscore
Sunday – Carolina Mudcats 3, Wilmington Blue Rocks 2 – Boxscore
The Rocks mustered just 10 hits over the weekend, scoring only six runs in the process. The Rocks are 17-12 this month and stand 4 games back of Salem for a playoff spot. Catcher Chase Vallot has had a very good three months at the dish, putting up a .252/.399/.482 line in 70 games for Wilmington to help with a couple of other hitters to carry the offense. As usual, the defense with Vallot remains a question as he's still struggling to control the running game at an 18% caught stealing rate next to his 12 errors and 10 passed balls. The receiving has gotten better than it was a couple of years ago, but Vallot still needs to improve going forward.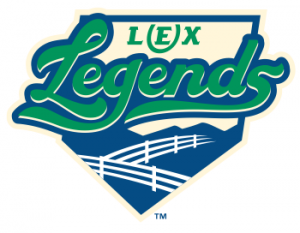 Friday – Kannapolis Intimidators 7, Lexington Legends – Boxscore
Saturday – Lexington Legends 2, Kannapolis Intimidators 0 – Boxscore
Sunday – Kannapolis Intimidators 10, Lexington Legends 3 – Boxscore
The Legends offense continued their struggles over the weekend, dropping two of three games while scoring just five runs. One hitter contributing to this loss of offense is outfielder Khalil Lee, with a brutal .150/.289/.239 with just one home run in 22 games.
Friday – Orem Owlz 13,  Idaho Falls Chukars 2 – Boxscore 
Saturday – Orem Owlz 15, Idaho Falls Chukars 8 – Boxscore
Sunday – Orem Owlz 17, Idaho Falls Chukars 7 – Boxscore
The Chukars pitching staff continued their struggles over the weekend, giving up 45 runs in just three games. Currently, the staff ERA (7.33) is over a full run worse than the club closest to them. Hard throwing right-handed pitcher Janser Lara has struggled with his control, walking 18 hitters in 22.2 innings, but with 29 K's, he is getting plenty of swing and miss. The secondary pitches and control need to take a major step forward for the 20-year-old, but he's one of the few arms in the system that can miss bats with his upper 90's fastball.
Friday – Burlington Royals 6, Kingsport Mets 1 – Boxscore HR: Sebastian Rivero (4)
Saturday – Kingsport Mets 5, Burlington Royals 4 – Boxscore HR: Dennicher Carrasco (9)
Sunday – Burlington Royals 13, Greeneville Astros 1 – Boxscore
The Burlington Royals won two of three this weekend, with a big on Sunday over the Astros. Centerfielder Michael Gigliotti continues to hit well (.341) while controlling the strikezone to get on base (.464). Much like Nicky Lopez in '16, the Royals may have added an up-the-middle player with quality on-base skills and superior defense in a prime position with a pick after the 1st round.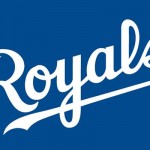 Friday – AZL Royals 8, AZL Reds 1 Boxscore HR: Isaiah Smith (1)
Saturday – AZL Royals 11, AZL Mariners 4 Boxscore
The AZL Royals won both of their games this weekend, with Sunday off.  One scary stat for the Royals is third baseman Angel Medina's 16 errors in 21 games played.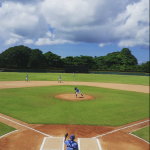 Friday – DSL Rays 1, DSL Royals 0 Boxscore 
Saturday – DSL Royals 1, DSL Rays 0 F/10 Boxscore
Quite the offensive output by the two teams over the weekend. To no surprise, Delvin Capellan put up another five scoreless innings while allowing just three hits and striking out five. The 18-year-old leads the league in ERA and WHIP and is currently riding a 17 consecutive scoreless inning streak.