A 7-2 Wednesday for the affiliates with a pair of doubleheader sweeps.
HR Roll Call: Frank Schwindel (21), Bubba Starling (7), Hunter Dozier (1), Ryan O'Hearn (19), Gabe Cancel (14), Jose Caraballo (3), Rubendy Jaquez (1)

BPKC Hitter of the Day: Rubendy Jaquez 3-3, 3R, HR, 3b, 3 RBI, BB, SB (17) 
BPKC Pitcher of the Day: Jace Vines 7 IP, 3 H, 1 R, 1 ER, 1 BB, 1 K, 12-4 GO-FO, 92p/59k
Omaha Storm Chasers 11, Oklahoma City Dodgers 8
Omaha Storm Chasers 2, Oklahoma City Dodgers 1
The Chasers swept the doubleheader over the Dodgers by outslugging them in the first game and outpitching them in the second.
After the Werner Park home run streak was snapped on Tuesday night, the two teams combined for four home runs in just seven innings of game one. Three of the longballs came courtesy of the Omaha lineup, including a grand slam from hot-hitting Frank Schwindel. That homer gave Omaha an 8-4 lead. The Dodgers pulled within 8-6, but Hunter Dozier's three-run blast in the sixth gave the Chasers a big enough cushion to hold on.
In the second game, Paulo Orlando twice drove in Ramon Torres while Pedro Fernandez tossed five shutout innings to earn his second Triple-A win. After Kyle Zimmer was forced to leave after facing just one hitter, reliever Eric Stout wiggled through 1.2 innings to earn a save.
Boxscore Link G1
Boxscore Link G2
Frank Schwindel 3-6, 2R, HR, 4 RBI, BB
Paulo Orlando 2-3, 2 RBI
Ramon Torres 2-6, 3 R, RBI, BB
Raul Mondesi 2-4, 2R, 3b, RBI
Hunter Dozier 1-4, HR, 3 RBI
Midland RockHounds 4, NW Arkansas Naturals 3
The Naturals were limited to just six hits, going hitless for the first four innings until a Nick Dini single. While the offense was blanking, Midland worked five hits and a pair of runs each off starter Zach Lovvorn and reliever Jake Kalish. The Naturals got within a run on a home run by Ryan O'Hearn, but could get no closer.
Nicky Lopez 0-3
Samir Duenez 1-4, RBI
Ryan O'Hearn 1-3, R, HR, BB
Wilmington Blue Rocks 10, Frederick Keys 3
Wilmington Blue Rocks 4, Frederick Keys 1 
The Blue Rocks offense busted out in the first game of their doubleheader and received quality pitching in the second of a sweep.
The Rocks offense walked six times while knocking 11 hits to plate 10 runs to take game one. Starter Scott Blewett was the beneficiary of all offense while working around seven hits and a walk of his own to limit Frederick to just two runs to earn the win.
In the second game, Jace Vines coaxed 12 groundouts while working a complete game with just three hits and a run allowed. Outfielder Brandon Downes singled in a pair of runs in the first, then reached on an error in the third and scored Wilmington's fourth run of the game.
Boxscore Link G1
Boxscore Link G2
Jace Vines 7 IP, 3 H, 1 R, 1 ER, 1 BB, 1 K, 12-4 GO-FO, 92p/59k
Brandon Downes 2-6, 2R, 2 RBI, BB
Scott Blewett 5 IP, 7 H, 2 R, 2 ER, 1 BB, 5 K, 6-2 GO-FO, 79p/50k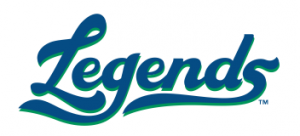 Lexington Legends 9, West Virginia Power 3
Four extra base hits keyed the way to a big day on offense for the Legends. After a scoreless first, converted outfielder Marten Gasparini doubled in a pair of runs in the second inning. One inning later, it was Joe Dudek's double to put Lexington up 4-0 before Vance Vizcaino's two-bagger plated two more runs in the fourth inning. Still in that frame, with Vizcaino on second, Emmanuel Rivera was plunked prior to Gabe Cancel's three-run blast to give the Legends a 9-0 lead.
Those runs were plenty for Travis Eckert who kept West Virginia off the board until the seventh inning.
Gabe Cancel 1-5, 2R, HR, 3 RBI
Marten Gasparini 1-3, R, 2b, 2 RBI, BB
Emmanuel Rivera 1-2, 2R, HBP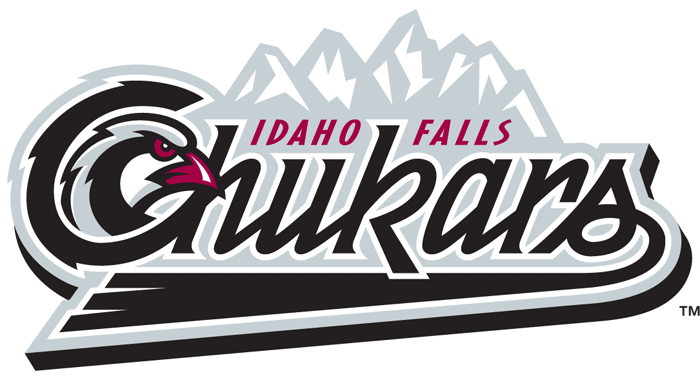 Idaho Falls Chukars 15, Billings Mustangs 9
The Chukars pounded out 16 hits and walked eight times while scoring 15 runs on the way to a win over Billings. Leadoff man and 2017 draftee Matt Morales was 5 for 5 with a pair of runs scored and five driven in to pace the offense, while starter Dillon Drabble struck out eight hitters in six innings to earn the win.

Dillon Drabble 6 IP, 7 H, 3 R, 2 ER, 0 BB, 8 K, 9-1 GO-FO
Matt Morales 5-5, 2R, 5 RBI, BB
Brewer Hicklen 2-4, 2R, RBI, SB

AZL Angels 10, AZL Royals 5
A six-run ninth inning did in the Royals on Wednesday night. Starter Malcolm Van Buren worked four innings, allowing two runs on five hits and three walks before Jackson Klein ran into trouble late.
Malcolm Van Buren 4 IP, 5 H, 2 R, 2 ER, 3 BB, 2 K
Nick Pratto 1-3, RBI, 2BB
MJ Melendez 1-4
DSL Royals 6, DSL Braves 1
The Royals Rubendy Jaquez keyed the way to a win over the Braves, while three different pitchers limited them to just one run. The 18-year-old infielder reached base all four times on the day, scoring three runs and finishing with three RBI. In the first inning, Jaquez scored on a double by Edickson Soto after walking to give the Royals a 1-0 lead. After the Braves had tied things up in the fourth, Jacquez tripled and scored to regain the lead before dealing the final blow with a three-run home run in the sixth that provided the final score.
Rubendy Jaquez 3-3, 3R, HR, 3b, 3 RBI, BB, SB (17)
Delvin Capellan 2 IP, 0 H, 0 R, 0 BB, 2 K, 1-1 GO-FO, 0.48 ERA, 0.63 WHIP