HR Roll Call: Angelo Castellano (1), Nick Pratto (1)
BPKC Hitter of the Day: Jeison Guzman 2-4 2R, 3b, 3 RBI
BPKC Pitcher of the Day: Jason Adam 2.1 IP 2 H 0 R 0 ER 0 BB 3 K 1-2 GO-FO 36p/24k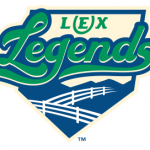 Lexington Legends 8, Greenville Drive 4
The Lexington offense continued their early assault on opponent's pitching with Monday's victory over the Low-A farm club of the Boston Red Sox. The fun started in the second frame for Lexington. Greenville had taken a 2-0 lead in their half of the inning when Jeison Guzman tripled with runners on base for the second day in a row, this time scoring himself on a throwing error. The Legends added to that 4-2 lead in the fifth when Nick Pratto connected on his first home run of the year with a two-run blast to right. That 6-2 score held up until Greenville plated a pair in the seventh but the Legends answered back with two of their own, via a Seuly Matias RBI single and a passed ball that allowed Guzman to come home for the final 8-4 tally.
Seuly Matias: 2-4, R, RBI
Nick Pratto: 1-3, HR, 2 RBI, BB
MJ Melendez: 1-3, R, 2b, BB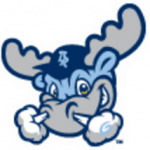 Salem Red Sox 6, Wilmington Blue Rocks 2
The Rocks couldn't capitalize on quite a few offensive chances Monday night in their Salem opener. Wilmington plated a pair in the fourth on an Angelo Castellano two-run home run, but besides that, the team went 0 for 11 with runners in scoring position. Meanwhile, the bullpen couldn't hold a slim lead. Starter Arnaldo Hernandez worked five innings of one-run ball while working around five hits and a pair of walks, leaving with the lead. Relievers Jared Ruxer and Nolan Becker were tagged for five runs in relief after each gave up a home run to help hand Wilmington their second straight loss.
Khalil Lee: 1-3, 2b, 2BB, SB (2), OF assist (1)
Kort Peterson: 3-4, R, 2b
Emmanuel Rivera: 1-4, BB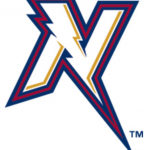 San Antonio Missions 5, NW Arkansas Naturals 2
The San Antonio pitching staff shut down the Naturals for eight innings, limiting them to just two hits before Samir Duenez connected on a two-run double in the ninth. Starter Glenn Sparkman was tagged for the loss after giving up a run in the second and two more in the fifth on a triple to Padres prospect Fernando Tatis. Reliever Jason Adam allowed an inherited runner to cross on a wild pitch but otherwise was solid, going 2.1 innings while striking out three against two hits given up.
Glenn Sparkman: 4.2 IP, 7 H, 3 R, 3 ER, 0 BB, 2 K, 5-5 GO-FO, 72p/49k
Nicky Lopez: 1-4, R, 3b
Samir Duenez: 1-4, 2b, 2 RBI
Tuesday Probables:
Omaha – Heath Fillmyer
NW Arkansas – Foster Griffin 0-0, 3.00 ERA
Wilmington – Cristian Castillo 0-0, 3.86 ERA
Lexington – Nolan Watson 0-0, 3.60