HR Roll Call: Samir Duenez (2), Erick Mejia (1) 
BPKC Hitter of the Day: Erick Mejia 2-5, HR, 2 RBI, SB (4)
BPKC Pitcher of the Day: Jacob Bodner 1 IP, 0 H, 0 R, 0 BB, 2 K, 0-1 GO-FO, 16p/12k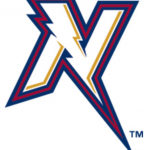 Springfield Cardinals 6, NW Arkansas Naturals 5
Starter Foster Griffin didn't fool the Cardinals hitters much in his time on the hill Monday before bowing out at 5.2 innings. The line is serviceable at four runs allowed, but it doesn't tell the whole story. He gave up eight hits, two of which left the yard and he could've had much worse results considering all the hard contact he gave up. The Naturals trailed 6-1 after Jake Kalish surrendered a two-run home run in the seventh inning before mounting a comeback attempt that fell just short. Infielder Erick Mejia hit a two-run home run in the eighth frame and came up with a chance to tie the game in the ninth following a Nicky Lopez RBI single, but the former Dodgers farmhand grounded out to second to end the game.
Samir Duenez: 1-3, HR, BB
Elier Hernandez: 3-4
Foster Griffin: 5.2 IP, 8 H, 4 R, 4 ER, 2 BB, 4 K, 2 HR, 5-6 GO-FO, 94p/58k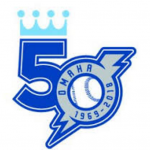 Nashville Sounds 4, Omaha Storm Chasers 3
The Chasers offense looked as if it was still stuck in the cold on Monday afternoon, with the team leaving nine runners on base and missing out on a couple of late opportunities to tie the game. The two teams exchanged two run innings in the second with Nashville scoring with a pair of doubles off starter Jon Dziedzic while Omaha countered with a Logan Moon RBI single and a second run coming in on a Terrance Gore double play ball. An inning later, Dziedzic struggled to close things out, giving up a pair of two-out singles that brought home two runs to push Omaha down 4-2. The Chasers offense was silent in the middle innings, but received an error and a pair of infield singles to load the bases in the seventh inning with the top of the order due up. Unfortunately, they couldn't cash in on a prime opportunity to score with Ramon Torres and Jack Lopez striking out before Hunter Dozier grounded out weakly to shortstop. An inning later Nick Dini would come through with a RBI single to trim the deficit to one run, but Parker Moring couldn't keep the rally going. The Chasers would go down in order in the ninth to drop the final game of the series.
Hunter Dozier: 0-5, 3K
Ryan O'Hearn: 1-4, R
Jon Dziedzic: 5 IP, 8 H, 4 R, 4 ER, 1 BB, 6 K, 1-6 GO-FO, 91p/59k
Tuesday Probables
NW Arkansas – Zach Lovvorn possibly
Wilmington – Anthony Bender 1-0, 5.56 ERA, 2.12 WHIP
Lexington – Garrett Davila 0-1, 3.55 ERA, 1.82 WHIP