HR Roll Call: Frank Schwindel (3), Billy Burns (1), Brandon Downes (1)
BPKC Hitter of the Day: Billy Burns 2-3 2R, HR, 5 RBI, BB, CS (2), SAC
BPKC Pitcher of the Day: Arnaldo Hernandez 5 IP 4 H 0 R 0 ER 2 BB 3 K 6-3 GO-FO 82p/50k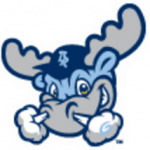 Wilmington Blue Rocks 5 Potomac Nationals 0
The Rocks salvaged the final game of the series with the Nationals with some quality pitching and a big fly from Brandon Downes. Starter Arnaldo Hernandez worked around four hits and a pair of walks in his five innings of work to improve to 2-0. The right-hander was rewarded for his work with a two-run blast by Brandon Downes in the fourth inning of his first game of the year. A Chase Vallot double prior to an Angelo Castellano RBI single pushed the advantage to 3-0. The Rocks added a pair of runs in the seventh, and relievers Vance Tatum and Justin Camp worked the last four innings scorelessly to earn the win.
Rudy Martin: 1-3 R, Bb, SB (14)
Emmanuel Rivera: 3-4 R, RBI
Khalil Lee: 0-4 RBI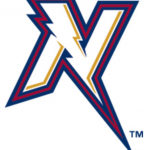 Springfield Cardinals 4 NW Arkansas Naturals 3
Starter Scott Blewett had a decent start after a rough one last time out, getting into the seventh inning but failing to finish it off before handing the ball to a struggling reliever. A pair of singles sandwiched around a walk gave Springfield the first-inning lead until the fifth when the Naturals took the lead on an RBI groundout from Nicky Lopez and a wild pitch that scored Alfredo Escalera. The Naturals tacked on another run an inning later with Corey Toups double to right-center that scored Samir Duenez. Up 3-1 into the seventh with one out Blewett gave up three consecutive groundball singles, allowing a run and being forced from the game. Struggling reliever Franco Terrero fresh off a four home run game replaced Blewett and continued his struggles, loading the bases before giving up a sac fly to tie the game. After escaping that inning with the game tied, Terrero would allow his sixth home run in just his eighth appearance, ultimately taking the loss after the Naturals failed to cash in on a one-out triple by Anderson Miller in the ninth.
Scott Blewett: 6.1 IP 6 H 3 R 3 ER 2 BB 4 K 6-2 GO-FO 93p/61k
Nicky Lopez: 0-4 RBI
Corey Toups: 2-4 2b, R, RBI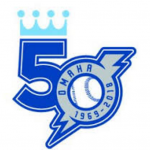 Omaha Storm Chasers 13 Colorado Springs Sky Sox 9
Omaha and Colorado Springs played another high scoring light affair on Thursday night, this time with Omaha jumping out to a big early lead. The "light hitting" part of the offense was carrying the big sticks early in this one with Humberto Arteaga doubling in a pair before Billy Burns hit a three-run home run. A Burns RBI single in the fifth pushed Omaha's run total to ten before Frank Schwindel's second home run in as many days tacked on three additional runs. Starter Heath Fillmyer could only make it through four innings in the light air, allowing five runs in that time to snap his scoreless streak at 11.1 innings. Reliever Josh Staumont was excellent in his two innings, striking out five against just two hits allowed to earn the win while Mike Broadway earned the save with a run allowed in the ninth.
Josh Staumont: 2 IP 2 H 0 R 0 ER 0 BB 5 K 1-0 43p/27k
Hunter Dozier: 2-5 2R, 2b, 3K
Ryan O'Hearn: 3-4 2R, 2b, BB
Friday Probables
Omaha – Clay Buchholz 1-0 0.82 ERA 0.82 WHIP
NW Arkansas Gm1 – Emilio Ogando 2-1 5.14 ERA 1.71 WHI{
Gm 2 – Glenn Sparkman 1-1 3.95 ERA 1.24 WHIP
Wilmington – Cristian Castillo 1-1 7.00 ERA 1.89 WHIP
Lexington – Dan Tillo 0-0 1.96 ERA 0.98 WHIP