HR Roll Call Brewer Hicklen (3)
BPKC Hitter of the Day Donnie Dewees 3-4 2R, 2b, 2 RBI
BPKC Pitcher of the Day Franco Terrero 2 IP 2 H 0 R 0 ER 1 BB 4 K 2-0 GO-FO 35p/20k

Delmarva Shorebirds 9 Lexington Legends 2
Another rough outing for Nolan Watson in this one as the former 1st round pick gave up nine runs on ten hits in five innings. The rough stuff started from the start of the game, allowing the first three hitters of the game to reach including a run-scoring double by T. J. Nichting that led to a two-run first inning. Two more in the second and five more in the fifth with three home runs surrendered for Watson to run his season ERA to 7.88. The offense struggled to get much going on their end getting a two-run home run by Brewer Hicklen but nothing else in the loss.
Brewer Hicklen 1-2 HR, 2 RBI, BB
Seuly Matias 0-3 BB, 2 K
Nick Pratto 1-3 BB, 2 K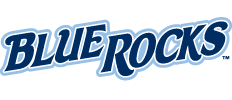 Wilmington Blue Rocks 6 Carolina Mudcats 4
The Rocks took an early 3-0 lead in this one with rbi singles by Khalil Lee, Emmanuel Rivera and D.J. Burt in the first two innings. It was a battle for Gerson Garabito on his side with another three walk start from the right-hander but he escaped five innings with two runs allowed to leave with a lead in hand. Unfortunately, reliever Vance Tatum couldn't lock things down, giving up a pair of runs on a two-out triple in the seventh. The Rocks quickly answered in the eighth with a rbi single by Kort Peterson before loading the bases with the help of an error and getting a bases-loaded walk to Chris DeVito to take the lead back. Reliever Bryan Brickhouse would enter in the eighth, working around a walk but getting the final six outs to earn his sixth save of the season.
Khalil Lee 2-4 2b, 2 RBI, BB
Emmanuel Rivera 1-5 R, RBI
Gerson Garabito 5 IP 8 H 2 R 2 ER 3 BB 6 K 3-2 GO-FO 97p/55k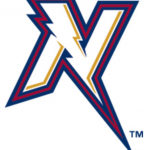 NW Arkansas Naturals 7 Tulsa Drillers 3
The Naturals kept the hits coming on Friday night, finishing one shy of ten for just the second time in their last eight games but nine was enough on this night. The Drillers scored three unearned runs on a leadoff error and five hits off starter Zach Lovvorn in the first inning. In their half of the inning, the Naturals would quickly counter scoring a pair of runs with rbi singles by Erick Mejia and Nick Dini after the first four hitters in the inning all reached with singles. An inning later Mejia tripled in a pair and Nicky Lopez singled him in to give NW Arkansas a 5-3 lead. From there Lovvorn retired eleven of the final thirteen hitters he would face getting through six innings with just those three runs allowed in the first. The Naturals leadoff man Donnie Dewees having scored two runs earlier in the game drove in a pair in the bottom of the sixth to expand the lead and give more than enough room to hang onto the win.
Nicky Lopez 2-4 RBI
Erick Mejia 2-4 2R, 3b, 3 RBI
Jake Newberry 1 IP 0 H 0 R 0 BB 1K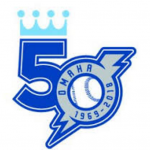 Iowa Cubs 5 Omaha Storm Chasers 3
Omaha entered this game with the worst offense in the PCL in OPS and did very little to change that, getting shutout on just three hits through eight innings. This made Heath Fillmyer the likely loser after allowing four runs (3 ER) in six innings, giving up eight hits and three walks with a pair of two-run innings in the third and sixth innings. An insurance run in the ninth off Mike Broadway made it 5-0 heading into the last of the ninth for Omaha. Cubs reliever Dillon Maples quickly walked the bases loaded and walked in a run with one out to leave the Chasers an opportunity at a comeback. With a new reliever in the game, Paulo Orlando singled in a pair to get Omaha within a pair of runs but Humberto Arteaga would strikeout and Billy Burns would groundout to end the rally and the Chasers 1-7 homestand.
Ryan O'Hearn 1-3 R, BB
Hunter Dozier 0-2 R, 2BB
Richard Lovelady 2 IP 0 H 0 R 1 BB 1 K 0-5 GO-FO 30p/18k
Saturday Probables
Omaha – Scott Barlow 1-0 1.08 ERA 1.20 WHIP
NW Arkansas – Scott Blewett 1-3 4.40 ERA 1.73 WHIP
Wilmington – Arnaldo Hernandez 4-0 2.61 ERA 1.48 WHIP
Lexington – Carlos Hernandez 0-1 11.57 ERA 2.57 WHIP