HR Roll Call: Dennichera Carrasco (7)
BPKC Hitter of the Day: Frank Schwindel 2-3 R, 2b, RBI
BPKC Pitcher of the Day: Foster Griffin 7 IP 4 H 0 R 0 ER 1 BB 4 K 7-6 GO-FO 104p/68k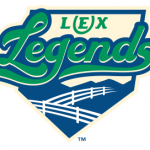 Lexington Legends 3 Columbia Fireflies 0
The Legends employed the bullpen in this one and they handled things quite well with Holden Capps, Jacob Condra-Bogan, and Andrew Beckwith tossing eight shutout innings before the rain came in for the save. On offense, wild pitches scored the Legends first two runs with Seuly Matias walking and coming in on a wild pitch in the second before Cristian Perez singled and scored on a wild pitch in the third inning. Infielder Dennicher Carrasco connected on his seventh home run of the season in the eighth inning. Left-hander Holden Capps struggled with the strikezone some during his spot start but tossed four innings before turning things to Condra-Bogan struckout three in his three innings before Beckwith tossed a scoreless eighth.
Cristian Perez: 1-4 R, SB (4) – 12 game hit streak
Seuly Matias: 2-2 R, 2BB, SB (4)
Nick Pratto: 1-3 BB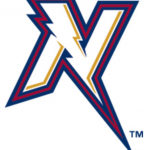 NW Arkansas Naturals 1 Arkansas Travelers 0
Two pitchers pulled the Naturals within a game of first place with a 1-0 shutout win on Monday. Left-hander Foster Griffin, after three abysmal starts, rebounded with seven innings of shutout work, working around four hits and a walk before giving way to Jake Newberry. The Naturals offense was kept at bay most of the game before Anderson Miller singled to left in the fifth inning to score Jecksson Flores who advanced to second after a single and an error by the Arkansas leftfielder. Reliever Jake Newberry earned his 11th save after navigating three hits over the final two innings.
Anderson Miller: 2-4 RBI
Nicky Lopez: 1-3 BB
Jake Newberry: 2 IP 3 H 0 R 0 ER 0 BB 1 K 3-0 GO-FO 22p/16k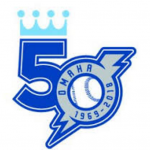 Omaha Storm Chasers 2 Albuquerque Isotopes 0
Much like the other two clubs, the Chasers received quality pitching with starter Jon Dziedzic tossing seven innings of shutout ball. The crafty lefty navigated five hits and a pair of walks, getting eight groundouts and striking out five to earn his third win of the season. The Chasers first baseman Frank Schwindel who is in the middle of another of his hot hitting stretches, hitting .390 with a 1.091 OPS over his last 20 games, connected on an RBI double to score Corey Toups before Logan Moon drove him in with a single to provide both runs in the seventh inning. Relievers Kevin Lenik and Brandon Maurer worked the final two innings to secure the win.
Jon Dziedzic: 7 IP 5 H 0 R 0 ER 2 BB 5 K 8-6 GO-FO 96p/61k
Adalberto Mondesi: 0-4 K
Ryan O'Hearn: 0-2 2K
Tuesday Probables
NW Arkansas – Zach Lovvorn 3-4 5.65 ERA 1.54 WHIP
Wilmington Gm 1 – Dan Tillo 2-2 3.77 ERA 1.18 WHIP
Wilmington Gm 2 – Jace Vines 2-7 5.68 ERA 1.65 WHIP
Lexington – Janser Lara 1-3 3.57 ERA 1.39 WHIP