Corey Kluber with just the seven runs Francisco Lindor drove in behind him would be unbeatable in almost any given scenario, this one included. That the Indians tacked on a couple more was mostly just unfair.
Royals lost 9-3 by the way.
Lindor was electric. Here's some tweets to tell you how awesome he was because this game was otherwise boring and there's no real point in deep-diving into the Royals being trash in the same general manner in which we've become accustomed.
Lindor is just the second #Indians shortstop to log 7 RBIs in a single game. The other one? Chico Carrasquel, who did it in 1956 against the Kansas City A's.

— Jordan Wolf (@JWolfMLB) July 3, 2018
Francisco #Lindor is the youngest SS with 23 HR and 55 RBI before the All-Star break since Alex Rodriguez in 1998 (27 HR, 70 RBI).#MarqueeLindor — Alejandro Berry (@alldayjandro) July 3, 2018
Francisco Lindor is 24 years old, and he has 1̶6̶ 17 career homers against the Royals in 54 games (including s̶i̶x̶ seven in 22 games at the K). 6̶-̶2̶ 9-2, Cleveland

— Rustin Dodd (@rustindodd) July 3, 2018
Who needs Lindor, we have Escobar.

— KC Ward (@KCfan4ever64) July 3, 2018
Whoops. Not sure how that last one got in there. Good thing the Royals drafted Bubba Starling over Lindor in 2011 though.
As happens—and keeps happening—the Royals got off to a good start with two runs in the first inning. After trying to avoid this stat for a few weeks, I feel compelled to update you: the Royals have outscored opponents 56-47 in the first inning and been outscored 408-232 in subsequent frames. That's not optimal.
Anyway, Whitley David Merrifield led off the Royals night with a home run; two batters later, Mike Moustakas doubled and Salvador Perez secured the game's second run with a single to center for his first RBI since the time of the Apostles June 10.
Lindor was only tangibly involved in the first round of run scoring for Cleveland. He sacrificed Rajai Davis to third after the former led off the third inning with a double, only Jakob Junis… whatevered the baseball to let Lindor aboard too. Michael Brantley drove in Davis with a sac fly, Jose Ramirez doubled Lindor to third and then Edwin Encarnacion scored him on a sac fly of his own.
Junis lost the handle in the fourth. After striking out Jason Kipnis, his inning went Yan Gomes single, Tyler Naquin hit by pitch, Davis hit by pitch, Lindor gopher ball, Brantley single, Ramirez line drive that somehow found Lucas Duda's glove at first for an unassisted double play.
The foibles of Junis hitting Naquin and Davis followed him into the at-bat with Lindor that turned into four runs. Location was something of a problem until it became a much, much larger problem.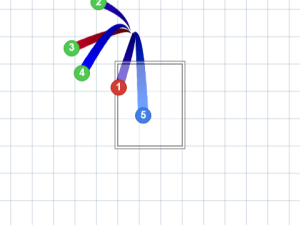 What happened after was inconsequential (I see you phoning it on in after the outcome was no longer in doubt over there at RR, Duggan, and I approve), but that didn't stop Lindor from padding the stats. Junis (inexplicably still pitching at this point) started the sixth with a Gomes flyout, then allowed back-to-back singles to Naquin and Davis before a visit from Cal Eldred.
Whatever Eldred said was the opposite of helpful, since five pitches later Lindor was taking a leisurely jog around the bases again after his second homer and seventh RBI of the night. He abuses more Royals than Piers Morgan.
(I can do better, come back to me.)
Jorge Bonifacio drove in a run in the bottom of the sixth, scoring Rosell Herrera after Rosie led off with a single and moved to third on a Duda single.
Did things happen after that? Probably. Did anyone care? Judging by the hordes of empty seats by the ninth inning, I'm gonna say no.
Your Tweet of Despair
Why must everything in my life be so sad? #Royals

— Sarah Jellen (@ebyrdstarr) July 3, 2018
The Bright Spot: Another quietly competent first inning, which yielded a couple of runs and (stop me if you've heard this one before) could've been more.
The Nadir: Jakob Junis is not pitching well and he hasn't been for awhile now. If not for Brad Keller's recent… surgence?… the Royals would not have a single reliable starter in the rotation.
The Next Step: Thanks to a benevolent deity somewhere looking out for Kansas City, somebody named Shane Bieber will toe the slab for Cleveland tomorrow opposite Danny Duffy. Unfortunately, this Bieber person is 3-0 with 27 strikeouts and a 2.22 ERA this season, so congrats on that first no-hitter, Not Kluber.