HR Roll Call: Ryan O'Hearn (11), Humberto Arteaga (4), Nicky Lopez (4), Cheslor Cuthbert (1), Brewer Hicklen (9), Sebastian Rivero (5), Cal Jones (5), Juan Carlos Negret (2), Brady Cox (1)
BPKC Hitter of the Day: Sebastian Rivero 3-3 4R, 2b, HR, 4 RBI, 2 BB
BPKC Pitcher of the Day: Jake Kalish 7 IP 7 H 0 R 0 ER 1 BB 4 K 6-8 GO-FO 99p/67k
Royals 1st Round Pick RHP Jackson Kowar signed for $2,147,500.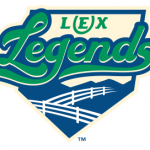 Lexington Legends 18 Asheville Tourists 10
31 hits, 9 walks, 8 home runs and 28 runs for the two teams combined in this one as the Legends outslugged the Rockies Low-A affiliate. Three Legends hitters combined for 10 of the team's 15 hits with Brewer Hicklen, Sebastian Rivero and Cal Jones pacing the offense with three home runs between them, eight runs scored and eleven RBIs. None of the eight pitchers between the two squads tossed a scoreless outing while each team went scoreless in two individual innings. Lexington's fifth, sixth and eighth innings featured four runs apiece as they created too large of a gap to be overcome in the win.
Seuly Matias: 0-4 2R, 3K
Nick Pratto: 2-5 2R, BB, 2K
Brewer Hicklen: 4-6 2R, 2b, HR, 4 RBI, 2 SB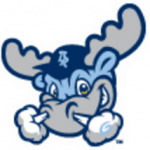 Winston-Salem Dash 5 Wilmington Blue Rocks 2
The Rocks piled up 10 hits and three walks, both of which were more than the Dash could put together. Unfortunately, not one hit went for extra bases and Wilmington's 2 for 14 effort with runner's in scoring position was outdone by a pair of home runs, a double and a couple of Wilmington errors that accounted for two unearned runs in the loss. Starter Ofreidy Gomez took the tough-luck loss despite giving up just one earned run (3 R) after a pair of unearned runs scored in the fourth on a throwing error by Travis Jones. The Rocks missed out on multiple scoring chances over the final five innings in the loss.
Rudy Martin: 2-3 RBI, HBP
Meibrys Viloria: 2-3 RBI, BB
Ofreidy Gomez: 6 IP 3 H 3 R 1 ER 1 BB 5 K HR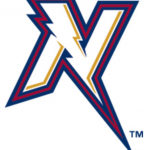 Corpus Christi Hooks 7 NW Arkansas Naturals 2
After starter Scott Blewett pitched six and one-third innings with just a run allowed, the Naturals bullpen gave things up. Reliever Franco Terrero after tossing a scoreless final two outs in the seventh and a scoreless eighth struggled in an attempt to close out the ninth, giving up a leadoff double and a single sandwiched around an error by third baseman Kelvin Gutierrez. The Naturals would turn to Bryan Brickhouse, but after the right-hander got one out, the inning got out of hand with him giving up a single and back to back home runs to Yordan Alvarez and Lorenzo Quintana to hand the Naturals in a 7-2 loss.
Khalil Lee: 2-5 CS, 2K
Jecksson Flores: 3-4 2R, 2-2b
Scott Blewett: 6.1 IP 6 H 1 R 1 ER 2 BB 4 K 8-2 GO-FO 85p/55k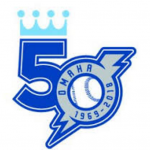 Game 1 Omaha Storm Chasers 7 Nashville Sounds 0
Game 2 Omaha Storm Chasers 6 Nashville Sounds 3
A day after the bullpen was forced into plenty of action after a starting pitcher injury the Chasers got exactly what they needed from Jake Kalish with the lefty spinning seven shutout innings to save the bullpen. The Chasers offense rewarded him with seven runs including a pair of home runs from Cheslor Cuthbert and Nicky Lopez that accounted for five of the team's runs.
The second game was more of the same for the Chasers with the offense knocking out 10 hits including home runs from Ryan O'Hearn and Humberto Arteaga in this one. Four singles in the first inning helped to three Omaha runs with O'Hearn driving in Donnie Dewees with a single. In the fifth O'Hearn connected on his 11th home run to start the inning before Arteaga expanded the lead to 6-0 with a two-run job. After Eric Stout tossed three and two-thirds innings scoreless the Sounds got three runs off Michael Mariot and Jake Newberry to trim the lead in half but Newberry got the final outs to secure the win.
Nicky Lopez: 3-7 2R, HR, 2 RBI, BB
Cheslor Cuthber: 2-3 HR, 3 RBI
Ryan O'Hearn: 2-6 2R, HR, 2 RBI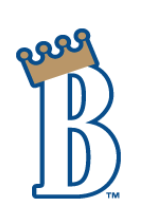 Bluefield Blue Jays 6 Burlington Royals 2
The Royals ruined a nice start to their game with pitcher Austin Cox twirling beautiful baseball over his three and two-thirds innings. The lefty put away nine hitters via strikeout in that time with two walks and one hit allowed. When he left the Royals had a 2-0 lead thanks to Juan Carlos Negret's second home run of the season. Left-hander Marlin Willis couldn't match the effort though with six hits and six runs allowed from the fifth through seventh innings, more than enough to put away the good guys as the Royals went scoreless the after the home run.
Austin Cox: 3.2 IP 1 H 0 R 0 ER 2 BB 9 K 2-0 GO-FO 62p/36k
Marlin Willis: 2.2 IP 6 H 6 R 6 ER 2 BB 3 K
Juan Carlos Negret: 1-3 HR 2 RBI
Tuesday Probables
Omaha – Glenn Sparkman 7-2 3.44 ERA 1.23 WHIP
NW Arkansas – Foster Griffin 3-9 6.38 ERA 1.65 WHIP
Wilmington – Gerson Garabito 3-6 4.05 ERA 1.45 WHIP
Lexington – Yefri Del Rosario 0-3 8.44 ERA 1.94 WHIP
Idaho Falls – J.C. Cloney 3-0 1.35 ERA 0.75 WHIP
Burlington – Elvis Luciano 0-2 4.15 ERA 1.27 WHIP