Things may be mostly academic at this point in the season–the Cleveland Indians are almost certainly going to win the American League Central, and the Royals are almost certainly going to be playing golf in October. But nothing is official yet, and so there was no reason for the Royals not to try and spoil Cleveland's party.
Why, Ned? Why?
The decisive bottom of the ninth will be discussed a lot, at least until tomorrow night's game. During the top of the ninth, TV viewers were shown Brian Flynn and Wade Davis warming up for the bottom half of the inning. When the Royals failed to score and create a save situation, manager Ned Yost went with Flynn. The lefthanded walked the leadoff man, Jose Ramirez. If you've ever listened to Denny Matthews, you know: "leadoff walk…late innings…close game." Coco Crisp put down a sacrifice bunt that Flynn couldn't field cleanly. Now the Royals were in deep doodoo. They caught a break when Abraham Almonte's bunt bounced right in front of home plate and Salvador Perez was able to throw to third for a forceout. And when the Indians went to pinch-hitter Rajai Davis for lefty Tyler Naquin, Yost walked to the mound and summoned…Joakim Soria.
I'll say this for Yost: he's consistent. Would anyone else turn to Soria in a tight spot after the leads he's blown this year? Especially when Davis was presumably still warm? Yet Soria almost got out of it, deflecting a grounder with his foot right to first baseman Eric Hosmer for the second out. But Brandon Guyer hit a fly ball down the right field line, and it landed both just fair and just out of Paulo Orlando's reach. Frankly, it looked catchable to me. Instead, it was a walkoff double. For the record, Flynn took the loss in this one; after all, it was his walk and fielding error that started the mess and made sure Soria's kicksave was only the second out.
Because Baseball
The two starting pitchers in this game, Kansas City's Edinson Volquez and Cleveland's Josh Tomlin, weren't exactly on fire entering this match. In his previous 10 starts, Volquez had been knocked around: a sterling 7.46 ERA in 50 2/3 innings. Tomlin had somehow been worse than that; in his last eight outings (seven starts and one relief appearance), he'd compiled a lofty 9.64 ERA in 32 2/3 innings. So of course both pitchers had really good nights. In fact, they had remarkably similar nights. Both worked 6 2/3 innings, leaving with a runner on base. Volquez allowed four hits (including a Carlos Santana home run in the third) and walked three; Tomlin gave up five hits and no walks. Tomlin had three strikeouts, Volquez had five. And neither one qualified for the win. Baseball is a funny game.
Speed Kills
The Royals' lone run off Tomlin came in the fifth. With one out, Salvador Perez doubled to left. Alex Gordon followed with a single to left. Abraham Almonte, obviously worried about Perez's speed, took a peek at the runner as he tried to field the ball. Bad idea. The ball bounced off his glove, and Perez scored standing up on the error. This being the 2016 Royals, though, of course Gordon was stranded at second.
Stranding Runners Also Kills (So Does A Shifting Strike Zone)
I'm not here to blame the umpires for this loss. Too many other things happened. But the Royals had a great chance to take the lead in the eighth. With one out, Cheslor Cuthbert singled. In the dugout, Yost broke open the glass case labeled "Open In Case A Run Is Needed" and brought out pinch-runner deluxe Terrance Gore, who stole second and took third on a wild pitch. But Christian Colon struck out looking. Here, you make the call on pitch number six, especially after noting where pitch number one is.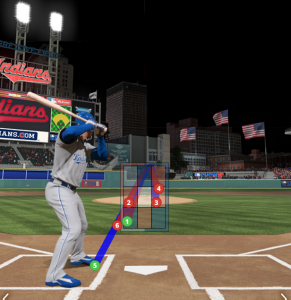 Up next, Whit Merrifield. He also struck out looking, probably on a worse pitch.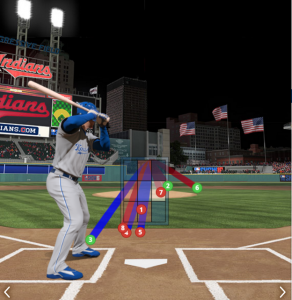 Perhaps this is sour grapes, but with calls like that, Cleveland should win the division. Good grief.
On Deck
The series continues tomorrow night at 6:10 Central time with a pretty nice pitching matchup: Ian Kennedy for the Royals against Cleveland's Corey Kluber. Be there or be square.