Solid day for the affiliates with three wins.
HR Roll Call Ramon Torres (4), Mauricio Ramos (3), Elier Hernandez (4), Chris DeVito (10), Manny Olloque (4), Meibrys Viloria (2)
BPKC Hitter of the Day Chris DeVito 2-5 HR, 4 RBI
BPKC Pitcher of the Day Emilio Ogando 6 IP 5 H 0 R 0 Er 2 BB 4 K 6-3 GO-FO 91p/57k
Player Spotlight
It's early in the season but it's evident that Nicky Lopez is one heck of a player and might be the shortstop of the future in Kansas City. The questions coming out of the draft were on the bat for Lopez and whether or not pitchers would be able to overpower him and knock the bat out of his hand. Thus far Lopez has shown that his solid approach and intelligence are a bit too much for the pitchers at High-A as he's put up a .311/.373/.410 line while playing his usual brand of spectacular defense and causing havoc on the bases.
Jamie Quirk on Lopez – "You can put him in the Major Leagues right now, he's playing that good."
The shortstop has always shown he is a major league defender at the most important position in the game but his intelligence and approach are proving he might be the best shortstop in the system.
If this play continues look for a bump to Double-A by the All-Star game.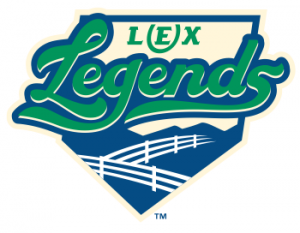 Lexington Legends 9 West Virginia Power 8 
The Legends broke out the bigs bats to make a comeback Saturday night.
Starter Andre Davis struggled mightily in the first inning, allowing three doubles, hitting two batters and giving up a three-run home run to put his squad down 6-0. From there he started to correct course and gave his offense an opportunity to get back in the game.
Things started in the second for the Legends when Meibrys Viloria and Manny Olloque hit back to back home runs to cut the lead to four runs. One inning later Lexington had trimmed the deficit in half after Kort Peterson doubled to push Khalil Lee to third before a rbi groundout from Chris DeVito.
The rally went into full motion in the fourth inning when the Power pitcher lost the zone, walking the bases loaded. After Ricky Aracena would drive one in with a groundout Peterson and DeVito would complete the rally with a pair of two-run singles that suddenly put Lexington up 8-6.
The Power would tie the game after another run off Davis and reliever Geoffrey Bramblett but DeVito would put the game back in hands of the Legends with his tenth home run of the season before Grant Gavin would finish things off with two and two-thirds scoreless innings.
Meibrys Viloria 2-2 2b, 2R, HR, 2b, RBI, 2BB
Kort Peterson 2-5 R, 2b, 2 RBI
Grant Gavin 2.2 IP 1 H 0 R 0 ER 0 Bb 5 K 0-2 GO-FO 43p/27k
Wilmington Blue Rocks 5 Down East Wood Ducks 4
The Wilmington offense has enjoyed playing on the road in Kinston, NC as their bats have come alive in the three game series by their standards.
With pitcher A.J. Puckett getting through six shutout innings the Rocks offense built a 4-0 lead thanks to a big three-run home run off the batters eye in center by Elier Hernandez. In the seventh Puckett ran into some trouble and had to be saved by Andres Machado leaving with a 4-2 lead after the Rangers affiliate had grouped five singles and two runs off the two pitchers.
With their lead at just two Hernandez would come through once again with an insurance run when he drove in Nicky Lopez with a one out single. That run would prove to be the deciding factor after the Wood Ducks pulled within 5-4 in the ninth but had their comeback attempt sniffed out by a double play that Nicky Lopez started to finish off the Wilmington win.
Nicky Lopez 2-4 3R, BB, SB (7)
Anderson Miller 1-3 RBI, BB 21 game on base streak
A.J. Puckett 6.2 IP 6 H 2 R 2 ER 2 BB 3 K 12-5 GO-FO 97p/63k
NW Arkansas Naturals 4 Arkansas Travelers 0
Lefty Emilio Ogando made the most of a start at Double-A with the Naturals after Miguel Almonte was moved to Kansas City earlier this week.
The former Wilmington Blue Rock tossed six shutout innings while earning six groundouts, allowing just five singles and a pair of walks in his time on the mound to earn his first Double-A win. Pounding the zone with 57 strikes in 91 pitches Ogando struckout four Traveler hitters and kept them at bay during his time on the mound.
The Naturals rewarded their new teammate with a win thanks in part to Mauricio Ramos home run in the second frame and a four run rally he got started in the seventh with a leadoff triple.
Alfred Escalera 2-3 2b, RBI, HBP
Humberto Arteaga 3-4 R, 2b, RBI
Ashton Goudeau 3 IP 1 H 0 R 0 BB 4 K 4-0 42p/29k
Salt Lake Bees 5 Omaha Storm Chasers 2
The Omaha offense continued their struggles Saturday, scoring just two runs in Salt Lake during another loss.
Starter Josh Staumont would get saddled with the loss after the righty got touched up for four runs in six and one-third innings. The big frame came off the hard thrower came in the second when he plunked a batter, gave up a singled and a two-run triple prior to a sac fly that put his team behind 3-0.
After a Ramon Torres two-run home run pushed the deficit to one Staumont gave up a rbi single following a walk and a sac bunt in the fourth inning. The Chasers would threaten to score in the sixth following a one out double by Ryan O'Hearn but would fail to cross the plate in that inning and then go silent the rest of the night in the loss.
Ryan O'Hearn 1-3 R, 2b
Ramon Torres 1-3 HR, 2 RBI
Josh Staumont 6.1 IP 4 H 4 R 4 ER 2 BB 4 K 10-6 GO-FO 101p/60k